My experience with online shopping: YepMe Review
Categories
Branding
Damn Facebook. It kept showing me products from Fabfurnish until I gave in. You may have read the Fabfurnish review by now. The ads have not stopped, but now new stores are added to the list every day. I didn't know there are so many ecommerce sites in India.
The latest one being Yepme. The ads were bombarded, and then a few friends bought from them too. So, came the sponsored posts. What got me to bite was their prices. Everything seemed to be below five hundred bucks. I was more curious than interested in shoes that came for Rs.499. They didn't look bad. They must have hired good designers. So, these are sensitive, smart people. So, how bad can the products be….on and on I thought before succumbing to the temptation.
Yepme has a reasonable user interface and good product photographs. They are not critical factors but add to the confidence that one needs to place an order. I selected a decent pair and ordered.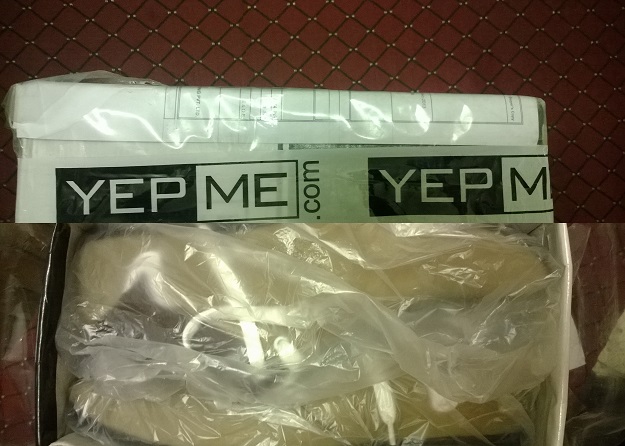 Payment
As always, I paid in advance with credit card. Many will advise against it, but I have somehow gotten used to it. There was an added incentive too – 25% discount on paying online. They hand out massive deals just like that, that too on very cheap products! They also have other payment delivery systems, such as cash on delivery etc.
Order Confirmation
There are no delivery estimations based on pin code as other sites have done. Their delivery is handled by Delhivery logistics, with which I don't have a great experience. Thankfully, this time, there were no issues. There is a order tracking page on the site but it's better tracked from the Delhivery site.
The order showed processing for 2 days but was delivered within 6 days. Not the fastest these days, this was around Christmas, so will give them the benefit of doubt. Then there was an intimation about the fog in Delhi and delays etc too.

Packaging
The product packaging was standard. Nothing too excessive like that of Snapdeal or attractive like Zovi, but the product was safe and that's job well done.
Overall experience
I placed the order a day before Christmas, on 24th. And, it was delivered on 30th. The order tracking as you can see is not the most helpful, but works.
As per the product, it proved again that if something is too good to be true, may be, it is. The shoe, though incredibly cheap for the price, seemed to have been made out of cardboard. The sole was some cheap plastic. The shoe is not that bad for the price. If that's your budget, go ahead. If not, buy from somewhere else.
Any special mentions
When you create an account on the site, there is a field for "My website or blog". I am not sure if that is an effort to identify bloggers etc, but I didn't want to disclose and that is the first time I saw something like it.
The site doesn't get a definite thumb up or down. It's just that I ordered an incredibly cheap product and it was not all that bad or good. But, if you are looking for something that looks good and is cheap, this is the site.
You can also read my Zovi Review, Myntra Review and Pepperfry review, Fabfurnish review, Groupon review, Flipkart review, Snapdeal review