My experience with online shopping: Fabfurnish Review
Categories
Branding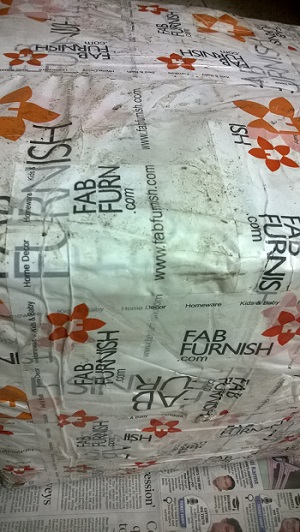 UPDATED REVIEW –  10th FEBRUARY, 2017
I ordered a study table their last year which went well. Then I ordered a set of glasses and this sofa in January. They sent a wrong set of glasses, I returned it, they said they ran out of those glasses, I asked for refund, they refused a refund because they had the glasses back in stock, I said ok, they sent wrong glasses again, refused to pick up and after a month I got them to pick them back up. Now waiting for refund.
About the sofa, it has been a torture and a harassment to say the least. The sofa was delivered on time but now they have outsourced installation. I wanted a weekend installation as I am not home all week, I am at work. They took requests three time, they said they have forwarded the request. Spacewood, the company that manages installations, would call me, tell me that they will arrange for someone, never call back and then someone new would call. This went on for 3 weeks. Finally, a mechanic calls me on a Friday at 11 saying it is either right then or on Monday.
I call up Fabfurnish and request the product to be returned and refunded. Once again, they assure that it would be installed. 3 weeks and counting.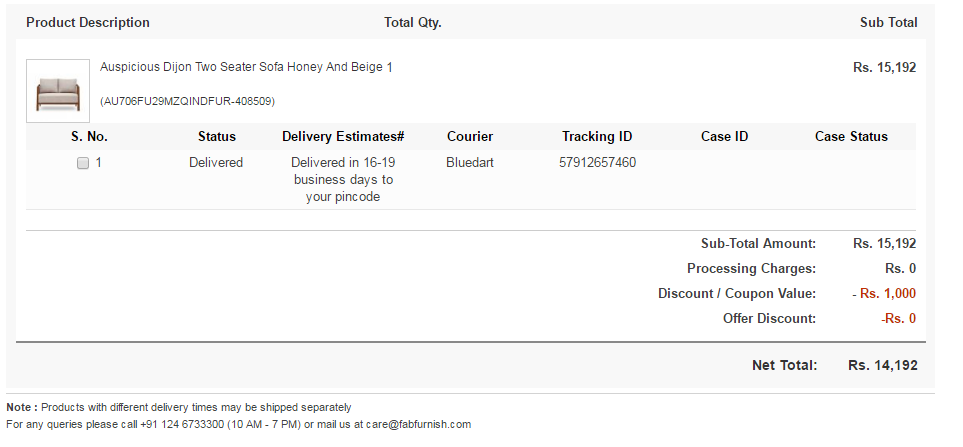 They were probably a good place to order from, now they are not. Please avoid. 
Old review
It was Diwali time. So, I took a vow not to go to any markets, malls or any other place where anybody could be selling anything. But I had to go online for work. And most of work is done on Facebook. Seriously. And, Facebook has an ad program built to appeal to your soul.
Deep inside your heart you love yoga? It will show you all kinds of yoga mats until you find the one destined for you. You have been thinking of buying a bed? It will tell you about honest woodsmiths near you, show you pictures and tell you how you can pay in EMIs. Anyhow, Facebook knows that in spite of being a man, I shop like a woman.
So, it continued to showcase the whole range of Fab Furnish products until I went weak in my knees and typed the URL. The site is nice, kind of an organized haystack. It has got everything from serving trays to Futons, in case your guest decides to stay over.
Anyway, I ordered some glassware from Fabfurnish and here is how it went.
Payment
I paid in advance by credit card and waited for delivery. It has all the other regular payment options. There is no Cash on Delivery option for orders below Rs.500 and you will have to pay a shipping charge of Rs.100 for those low value orders too.
Order Confirmation
Every product has an estimated delivery date, so you get the idea before ordering. The item I ordered had a delivery date of 10-15 days, which is not too specific but that's ok. You get an Order Number and you can see your orders in My Account section too. But my order just showed "In Process" throughout, even after the product was delivered. So, I am not sure how you can track your shipments.
Packaging
The product was packaged attractively. However, from all the dust and the dirt on it, it seemed that someone forgot the packet in a dirty corner. Thankfully, that was only the outer packaging, inside it was all kosher.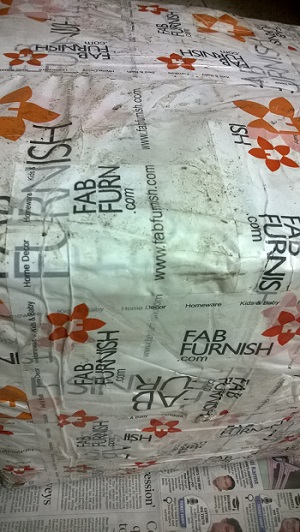 Upon opening, I found gum tape stubs inside the packaging. I realised that they were used as protective filling, there were additional filing of bubble wrap etc too. The good news is that the product was good, nothing was broken and it was delivered within the state time.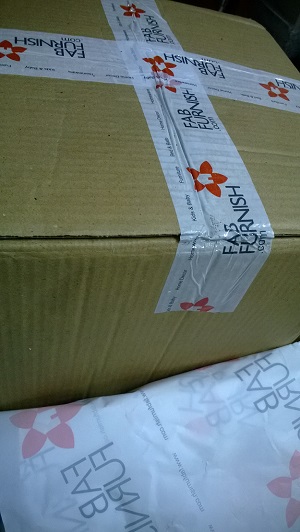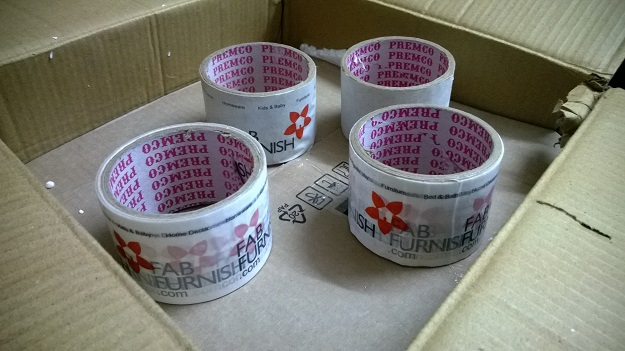 Overall experience
I placed the order a week before diwali, on 24th October to be specific. Nothing happened for ten days. Nothing at all. The order status showed "In Process" for the whole period. I kept waiting that someday it will change to shipping or shipped or something. But there were no updates.
On 4th Nov, I wrote to the support guys. I got an apology mail the same day. The product was delivered the next day. All is well that ends well? Not yet.
Any special mentions
Unlike Zovi and Flipkart, Fabfurnish doesn't have a logistics service of its own. My product was delivered through Gati, which would have been ok had the delivery guy not asked for a PAN card copy. He reasoned that as the product was prepaid by credit card, he needed PAN card details. That was a definite first. I mailed Fabfurnish support regarding the same. They clarified that PAN card is not needed to take their delivery.
The experience was ok.
The products are good.
Their support response time was fast.
So, will I order from them again?
Definitely.
You can also read my Zovi Review, Myntra Review and Pepperfry review, Groupon review, Flipkart review, Snapdeal review