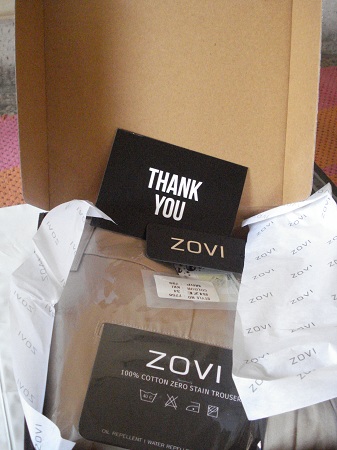 I don't remember how I stumbled on this one early year, but have been ordering from this store quite consistently. They have not given me a chance to complain, yet. Started in 2010, Zovi has been one of the silent runners among all the brand names. They launched a TVC campaign recently but I will say they have been doing quite well without burning too much of that fund money on marketing.
Started in 2010 by Satish Mani, formerly senior vice-president at Cleartrip, Kavindra Mishra and Sartaj Mehta, it is run by Robemall Apparels Pvt. Ltd. Compared to other e-commerce apparel website, such as Myntra and Jabong, Zovi has one major differentiating factor: they manufacture their own merchandise. You can compare it to SherSingh and FREECULTR if you like, but Zovi is not a design studio, it is a store.
If I remember right, they started with Men's products, Women, Kids and Home Furnishing came much later and in that order. New product addition has been slow and painstaking, but that comes with creating your own brand. The upside is that you have a better control on design and quality.
The very first order I placed on Zovi was for a handbag for my wife and a trouser for me. Satisfied with the quality and the service, I sent a few items to my sister as Rakhi gift. I have ordered a couple of time after that too, so I have a fairly large sample size to review them without any bias.
Payment:
Payment is easy, they offer all the standard options:  credit card, debit card, net banking, cash on delivery and EMI option on credit card payments. I have always paid via credit card and there have not been any issues.
Order confirmation:
You can track the shipping right from the order page and they are quite prompt in responding to mail and on phone too. Also, at the bottom of every product page, there is a comment section which serves as a live customer support too. Given that you can read other's comments and reviews and check response time etc, this is a bold and confident move. I love all the more for this.
Packaging:
They have standard branded black cartons for product deliveries. Given that they don't handle any breakables and manufacture their own products, their packaging can be simple and stylish. The packaging is just that and no excessive layers like Snapdeal.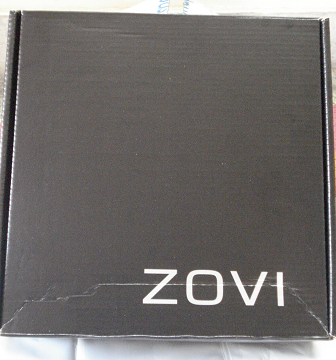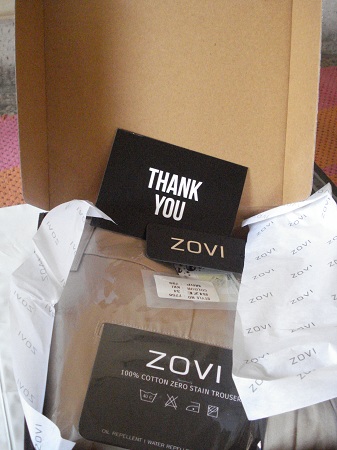 Overall experience:
Though I had to return a product now and then, the experience has been good. One time it was a leather shoe which had a few creases at the tip and another time it was a faded tote bag which was a little too washed out than we had expected. But they picked up and delivered replacements swiftly both the times, so no complaints. In fact, they were at par with Myntra shipping in terms of their response time etc.
Any special mentions:
Yes, I love their surprise discounts. After I selected credit card as the payment method, I got a message saying that I have saved an additional amount by choosing to prepay. The same should apply for all other prepayment options. And, this applies even when you have bought a product at great discount.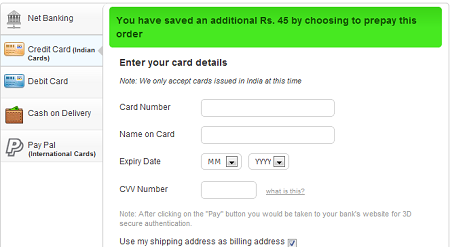 The only sad thing is that they don't have an equally great collection when it comes to women and kids. But that should change soon.
Update: Zovi delivery is way faster than Myntra 
Some time before, I had written how Myntra is fast and so impressive. But it seems, Zovi is far more quicker in delivering the goods. That's a bold statement to make, but I am not making it unfairly. Couple of days back,  I placed an order on Myntra (at seven in the evening) and another on Zovi (after midnight of the same day).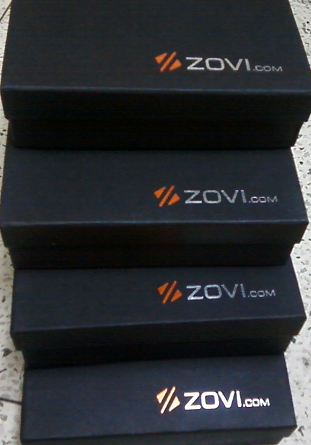 Yes, I love Zovi and order lots of stuff from them. You can see that Zovi delivered in less than 40 hours.

Myntra processed the order much earlier, but it seems to have lost the race on the way.

Both ship from Bangalore, so it is a fair race, right?
Update Update: Today, on 1st March, I got a sms from Myntra stating that the order has been delayed as some airlines turned down the package, it had a deodorant in it. So, not quite race, afterall 🙁
Update on 7th Nov, 2014
I placed another order at Zovi recently and was pleasantly surprised by the change in interface. Once the order is placed, they have a map and animation based mechanism to track your order. Once again, my order was delivered within 48 hours, but the best part of the experience was the interface.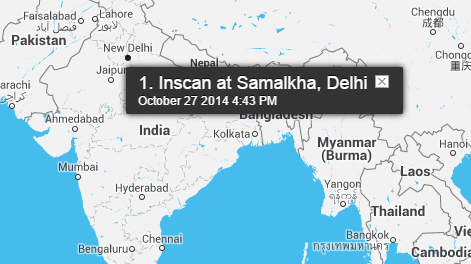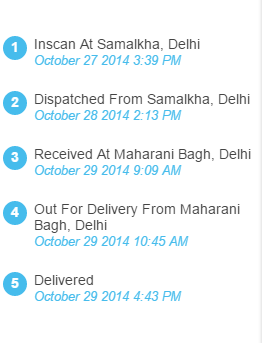 Feeling the urge to look at more useful stuff? Head over to my Facebook or shout at me on Twitter.
You can also read my Myntra Review and Pepperfry review, Groupon review, Flipkart review, Snapdeal review, Yepme review