Jaipur Inn – Bani Park, Jaipur
Categories
Travel
You don't fall in love with hotels. They are not homes. You stay for a night and move on. Thankfully, Jaipur Inn is an inn. And, I love it. It was love at first sight. On the way back from a trip to Ajmer and Pushkar, we were tired, broken and sad. We were looking for hotels in Central Jaipur but could not make up our minds. A dear friend recommended Jaipur Inn, the same guy who had suggested Sunset Point. So, we were looking forward to the place with eagerness.
The red, non-intimidating, non-hotel look was a huge relief. We didn't want to stay at an impersonal sir-mam place. One of the most characteristic hotels in Jaipur, the hotel has perceptible character and thousand little nuances that you keep finding at every turn. The TT table outside, the block painted walls inside,the broken crockery artwork in the café and the paintings by foreign travelers on the rooftop – the hotel surely has a soul.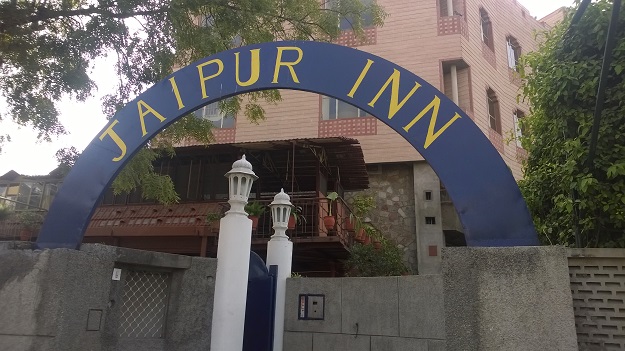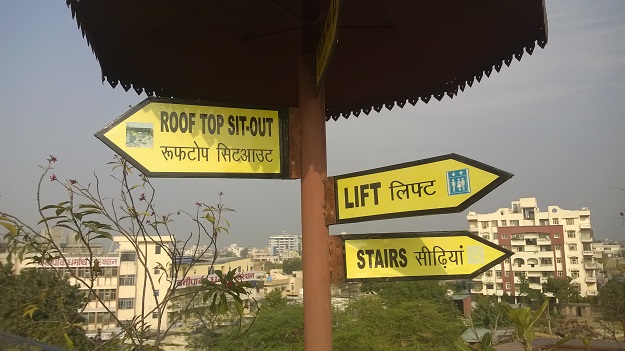 The hotel has been built by a retired army officer, with ideas taken from here and there. If you pick a basement room, as we did the first time we were there, you will walk past the vintage car posters and enjoy a tiny backyard balcony that you may never have seen before. They have dug up the area around the rooms and made a small seating area with a small chair and table. Enough to entice any couple still in love.
This time, we stayed in three of the second floor rooms. Yes, I went with my whole family, not with wife and two girlfriends as you may be guessing. All the rooms were extremely likable and different. If you have every stayed in Neeemrana you will know how no two rooms can be similar. This was never a fort, but all the rooms have their little eccentricities. However, all the rooms have ethnic furniture, LCD, electric kettle etc. What got you attention are the bathrooms – some are large, some small, some directly connected to the room, some accessed by a secret corridor.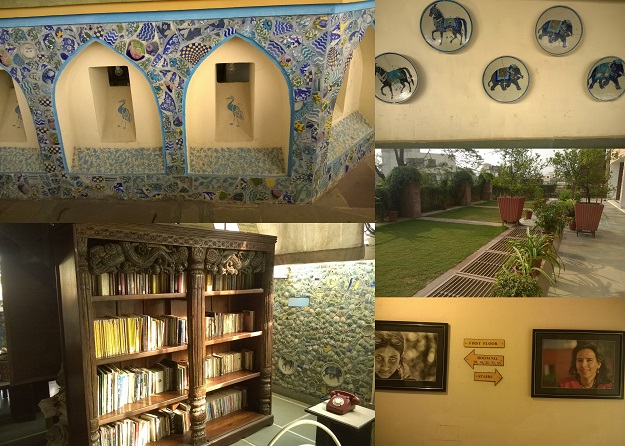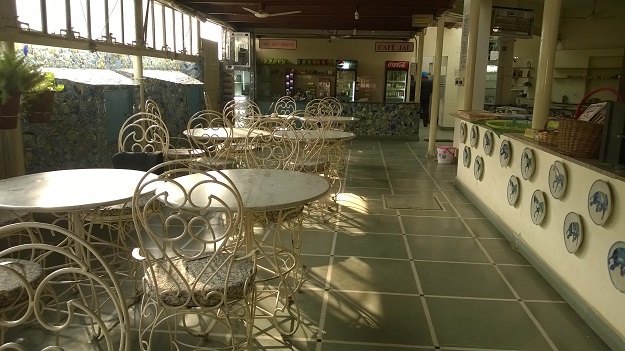 For the two days that we were there, we will carry the food from the cafe, sit out in the verandah and eat while watching peacocks. Some friends had recommended hotels near Jaipur airport, but one can never find the same charm there.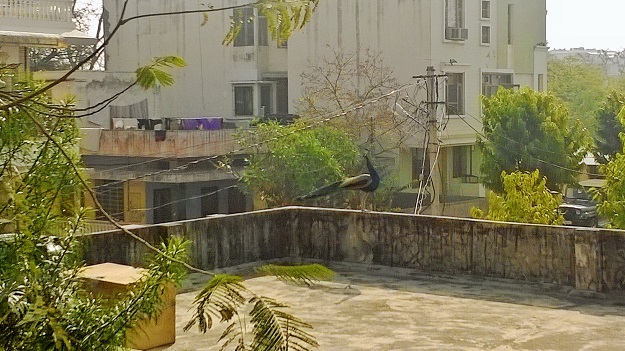 There is the lonely drawback of the hotel – there is no room service for food. You can eat in the beautifully designed café while playing chess or carry the cutlery to your rooms. Sliver lining – you don't have to carry them down. The menu is quite extensive, from Rajasthani to nutella pancakes. The food is not great, but it's never bad.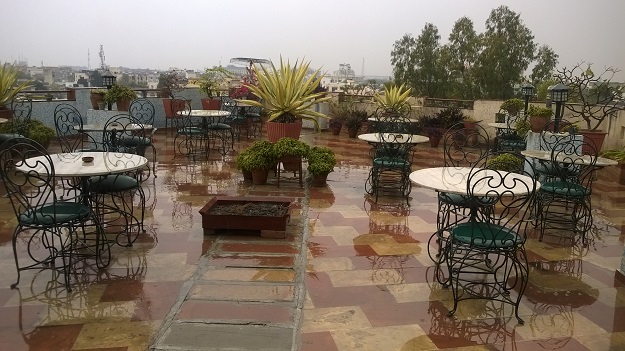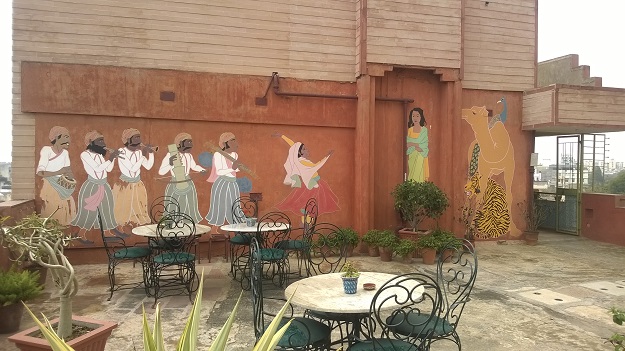 One of the better parts of the hotel is the terrace. It is curated by an artist from Holland, assisted by another from Germany and there is a mural by another. And, all the lift and the hallways are decorated with photographs contributed by earlier residents. There is a penthouse type of the room in the hotel, accesses from the roof by an iron staircase. I have vertigo and that starts to kick in as soon as I am ten feet above ground and I don't trust iron stairs. So, no matter how interesting, I have never stayed in this room. May be you can and send me pics of the view.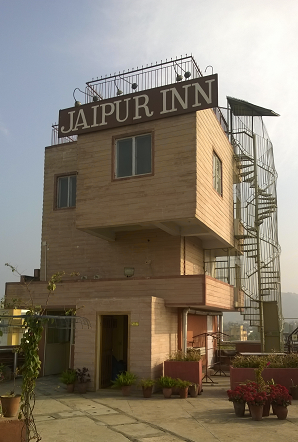 There is this really cute letter from one of the travellers that is pasted on the lift. I couldn't help but reproduce it.
Pushpendra, the owner's son, conducts walks of the forts if given advance notice. As it happens, whenever I am in town, he catches a cold. So, rather than discussing forts, we have ended up discussing cures for the common cold, chest congestion and heavy headedness.
But I am not complaining, yet. I will be on that walk, one day. There is no hurry. I will be back there quite soon.