A night in Pushkar
Categories
Travel
Pushkar is not a place that you should travel to. It may be a place that you get stuck in, somewhere a bad friend drags you or you land up by mistake thinking it may be an awesome place. In any case, this post is only an account of our time there, it is not an encouragement of any sort.
The best part of the town is the approach. When we started from Ajmer, we had no idea that we had to cross a hill to go to Pushkar. It was dark and we realized that we were on a hill only after being half way up. Pushkar is not a city, it's not a town, it's a few streets and a few ghats.
Ideally, you should plan where you will stay and what you will do in detail before you land here. Because, there is a blockade outside the main streets and you will have to park your car on the road. It is an exercise to raise your trust in humanity. Or, you can follow my advice, take a left from the blockade and reach hotel Sun Set , which gets its name from its location.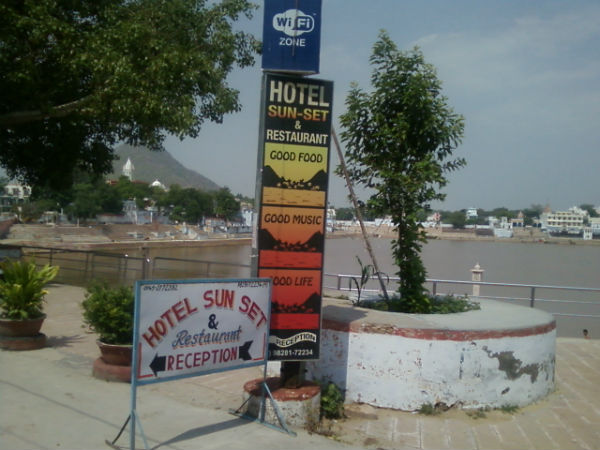 It is a nice affordable hotel with the most amazing view of the lake. And, you can park your car right in front. If you are one with money, you can stay at the Pushkar Palace or RTDC property, both of which are adjacent. Beware of the touts who will claim to be pujaris and take you to god forsaken places to show hotels. You won't be any luckier and you won't find a rare honest guide. Just say NO.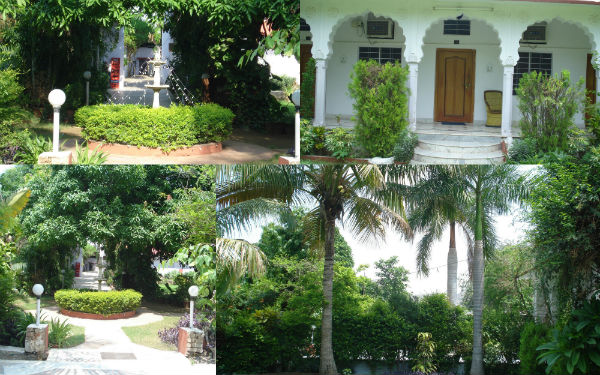 The Hotel Sun Set has a nice courtyard, average rooms and great food. They have a Ramayanish long menu and we felt stupid ordering a sizzler at that place. But it turned out to be so awesome, we had more of the same next morning. Yes, we can have sizzlers in the morning, when they are so good.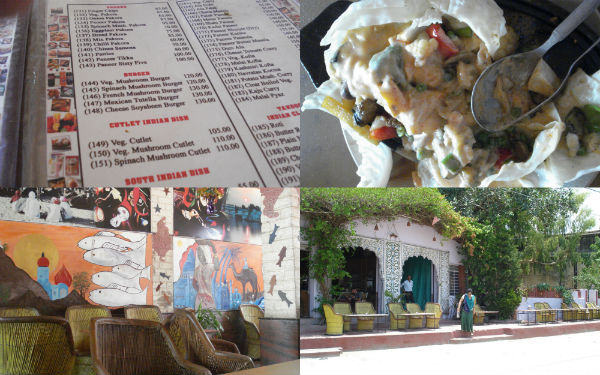 To put it in context, they were better than Yoko and Moet's in Delhi. And, that was the highest point of our stay in Pushkar. They also have an amazing Ginger Honey Lemon tea which has huge floating icebergs of ginger and is worth crossing mountains for.
The next morning, we had a few hours to kill before heading to Jaipur. We went on the only road that connected all the ghats and dead ended at the temple. So, you have to walk up and down the depressing road that can appeal only to firang hippies for whom filth and crowd are the basic barometers of spirituality.
All the hotels there had signboards advertising a rooftop café and view of the lake. Just for the sake of trying out one, we walked into the Baba restaurant. The name should have warned us. It was a shithole and completely empty, let alone a firang couple.
They had rolled up a massive joint and had taken over the sound system. The serving boys were busy ogling at the mem and ignored us for as long as they could. When our order came, it was burnt and inedible. Seems they were grilling sandwiches inside a tandoor. We paid and ran, literally.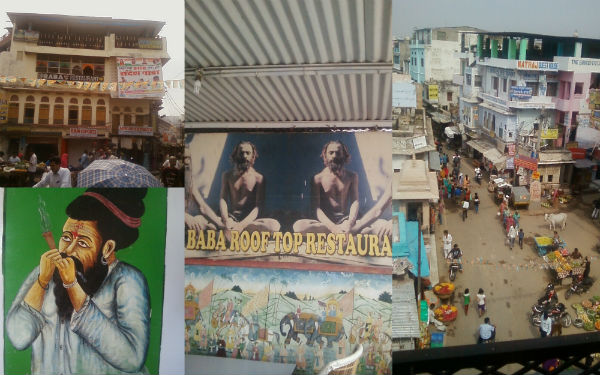 We came back to Hotel Sun Set and ordered another sizzler to end things on a good note. We loved the hotel, but there is nothing on earth that will take me back there. If there is no way you can escape the trip to Pushkar, stay here. Don't even venture towards the grounds where the mela is held. There are a few hotels there but why punish yourself!