Rural Punjab, Lajpat Nagar 1
Categories
Food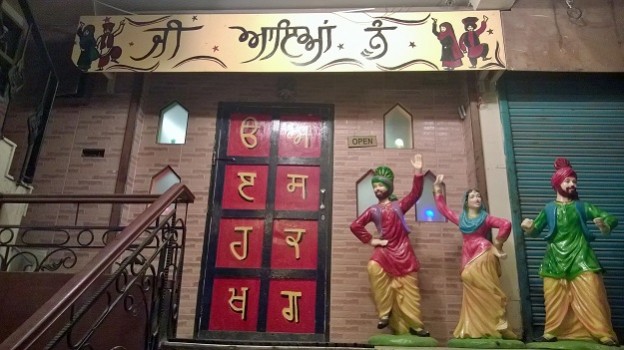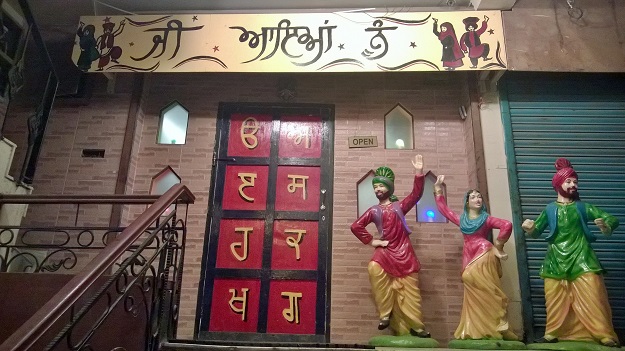 Friends came over. We decided not to drive and try some local place. If you live in Lajpat long enough, all your friends fall in love with Beliram Degchiwala delivery some time or the other. This time, we decided to walk to our food. A new restaurant by the name of Super Chef had opened close to the central market and we wanted to go there for the fourth time.
It had closed already. After the four storey South Indian restaurant that I wrote poems about closed in under two months, this was the second casualty. And, this was a Punjabi restaurant. Why would good, well serviced Punjabi restaurant in a Punjabi colony shut shop so fast?
Something is happening in Lajpat Nagar. Every second restaurant here has a Kabul, Afghan or Iraq etc in its name. You wil be surprised by the number of those there are. New ones open and I have not seen that many shut shop yet. So, the problem is not about restaurants in general.
Anyway, we walked to Lajpat Nagar 1. I was interested in visiting a restaurant that I had seen only in a newspaper insert. I got cursed and kicked on the not so long walk. But we were glad to see the dancing Punjabi statues and the ethnic patterns on the door. Inside, it was like a house in the village – drawings on the wall, faux bamboo roof, a decorative fence along the walls etc etc.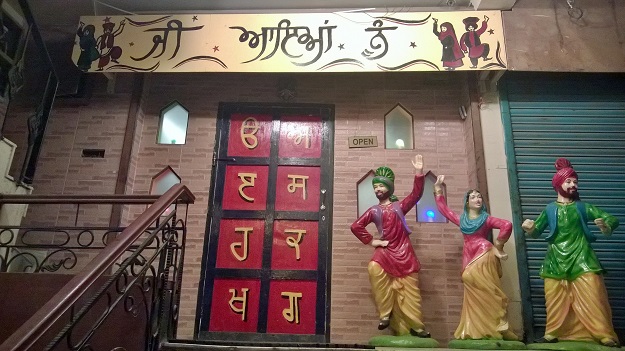 But we were the only ones there. Alone in a forty seater restaurant. It was hot as an oven and the guy turned the air conditioner on after we were seated. A short chat later we ordered a butter naan, a plain naan, a roomali roti a tandoori roti, one sweet salty lime with water, one salty lime with soda, one sweet salty lime with soda and water, a Paneer Khurchan, Rara Mutton and an Afghani Chicken.
The food came fast and all together. The lime waters were all mixed up. What idiots!! The serving sizes were generous, the food looked awesome and suddenly the good mood bulb in the head was switched on.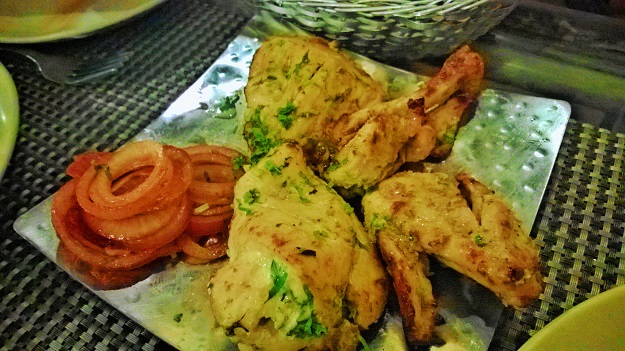 The Afghan chicken was huge chunks of meat, very well done and mildly spiced. It looked bland but tasted superlative. The memory of the food at Afghan Darbar Restaurant was now a distant memory.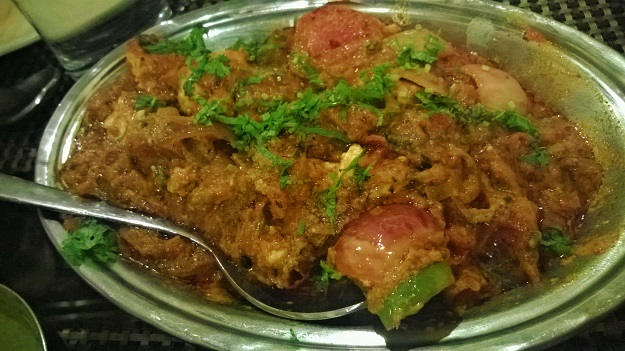 I dug into the Paneer Khurchan next. It was unlike any other paneer I had tasted. The gravy was rich, flavourful and creamy without being spicy. It was something that you would expect in a meat dish and for the first time, the paneer dish was the first one to be finished off.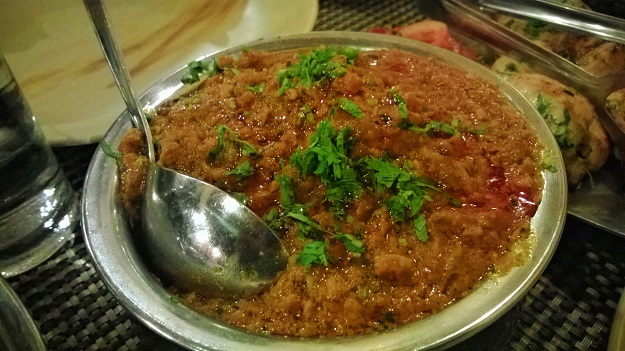 The Mutton Rara was a peak into God's mind and an explanation of why animals were created. I was too busy to eat and forgot to take photos of the massive skanks that came doused in curry. The meat was soft and fell off the bones, the last time it did in such a way was when I was having Laal Maas in Jodhpur.
We walked out happily and decided to come back twice a day until, god forbid, it closes down very soon.