Mango Fiesta, Lodi Garden Restaurant
Categories
Food
It was the day temperature in Delhi touched 47.8 degrees. It shattered a 62 year old record and quite a few other unmentionable things. But Mango Fiesta was on at Lodi Garden Restaurant and I had agreed to a tasting. Now, there is a lesson for all those who think being a foodie is all fun and games.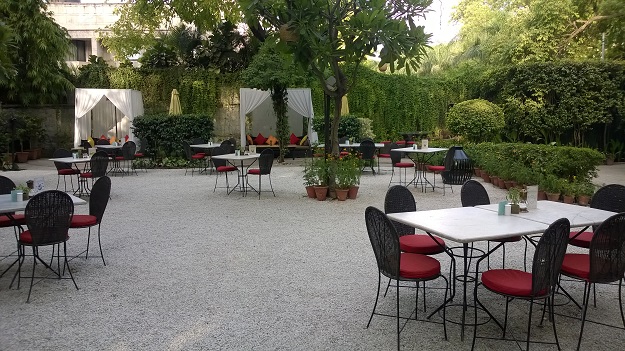 But once you reach the restaurant, you forget the heat. There are humidifiers all along the path and for a small second, even the outdoor seating seemed tempting. To be serious, I was not too serious about an all mango menu. If the doctor would have been a few hours lat, I would have been born in a mango orchard, so getting excited about cooked mangoes was no kick in the tastebuds.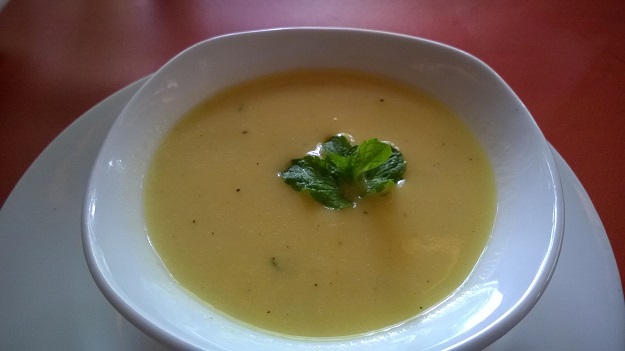 Things looked up from the first item on the table: Cold mango soup. Chillled mango, sparkling wine and yoghurt soup. I love cold soups and they are hard to get. This one was adequately thick, you could smell the pepper too. It was simple and refreshing.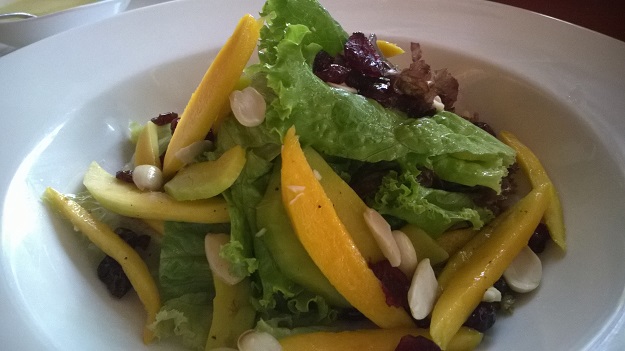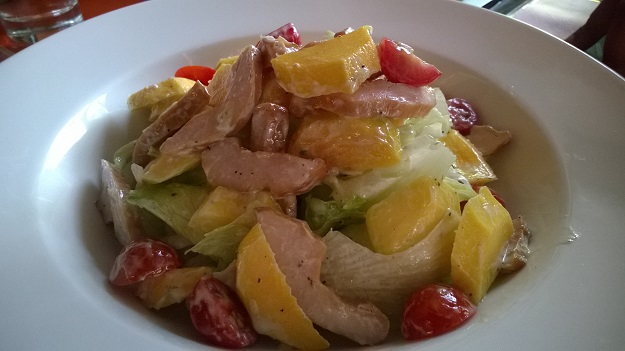 Next up, were were served two salads. The green wine came with dried cranberries, almond flakes and doused in wine vinaigrette. The smoked chicken one came with yogurt dressing and farm mangoes from the restaurant's farms in Pushkar. One of the rare times when I preferred meat salad over a green one, but the smoked chicken went wonderfully with sweet mangoes.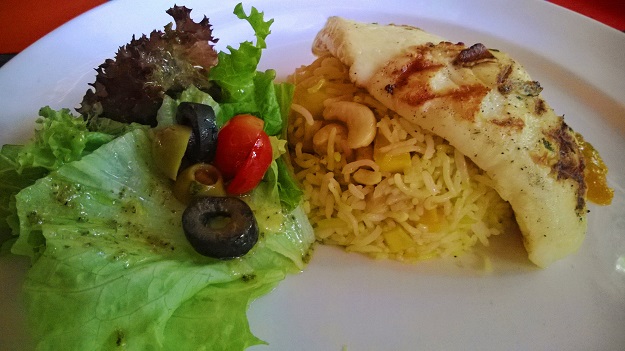 Among the main dishes, I loved the Spiced Mango Pilaf with grilled halloumi cheese most. While a sweet dish is obvious with mangoes and rice, a savoury one is quite tricky. In fact, upon seating down I had loudly hoped that there would be no mango pulao or biryanis. But it was served and I did taste it. The mango cubes had not disintegrated, the rice was mildly spiced to balance the sweetness. The halloumi cheese was enjoyable all by itself.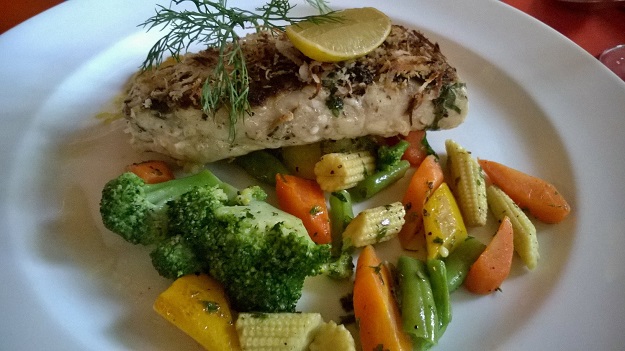 The only item that I wasn't too excited about was coconut crust fillet fish with spicy mango and ginger chutney. Mango was not integral to the dish and the fish wasn't all that great either. I should have tried a second plate to check if I got a bad plate but I was afraid the experience was going to be the same.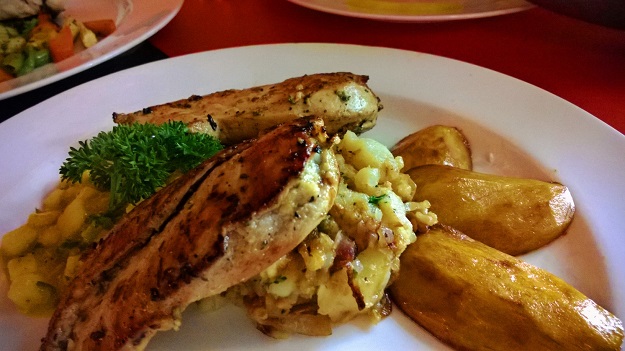 Pan roasted chicken with mango and jalapeno salsa was a lot better. It came with caramelized slices of mango but the salsa was the winner. It was sweet, flavourful and had an adequate amount of kick. I may have stolen a little from the other plate. The chicken was just about well done and tasted good all by itself. It takes a few bites to marry the chicken and mangoes in your mouth but it does get better.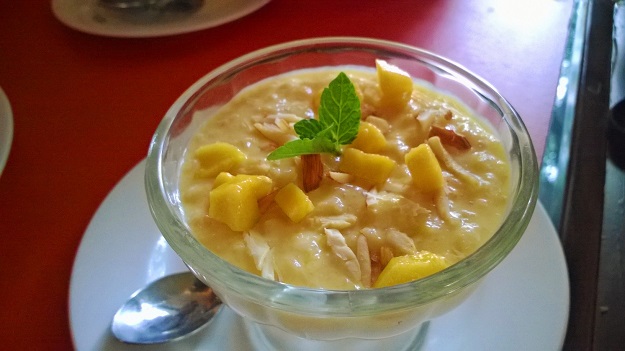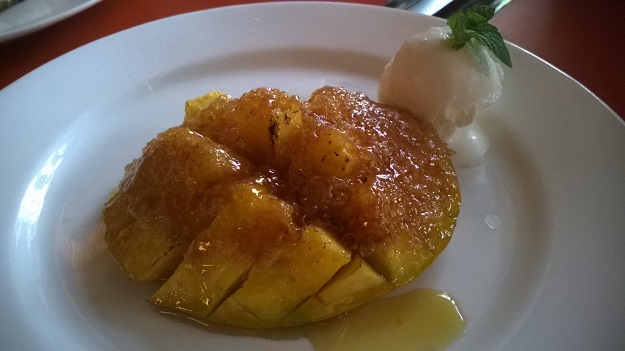 For desserts, we had mango and wild rice pudding and mango brulee with vanilla ice cream. The rice pudding, as any fool can guess, was awesome. The brulee, on the other hand, needed a little work. The skin of the mango was too thick and it took a little effort with the hard top. There were also a few mango drinks, I liked the mango mohito best.