Luchi bhaji in Guwahati
Categories
Food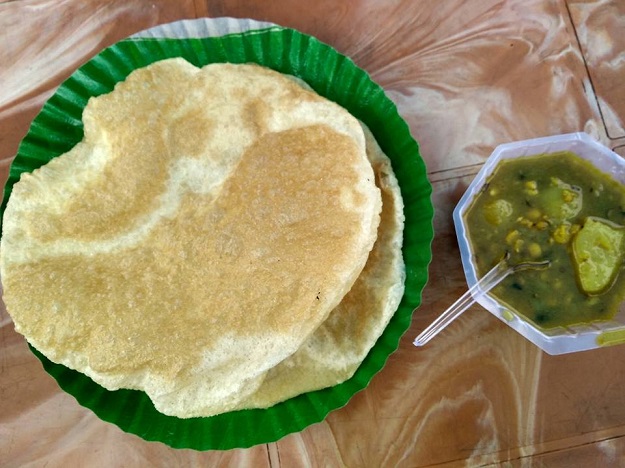 Close to the Apsara theater in Guwahati was this guy who came around seven and was gone before twelve in the noon. Luchi ( lusee ) bhaji seemed like the national breakfast dish of Assam. So, every cart and dhaba had their own version. Even the hospital that my mom in law was admitted in did horrible parody of this beautiful dish.
Anyway, this here was the best of the lot. The luchis were spotless, the curry was chana dal and alu. Many make this curry but this ugly man was gifted. There was something in it that I tried to figure in every bite, never did.
And, he made a horrible sweet tea that went perfectly with the combo. Two luchis came for around 30 or may be 20. I forgot. Actually, never asked. But dear ugly fat sincere man, you have my best wishes.