Store goodtogo for meat delivery in Delhi
Categories
Delhi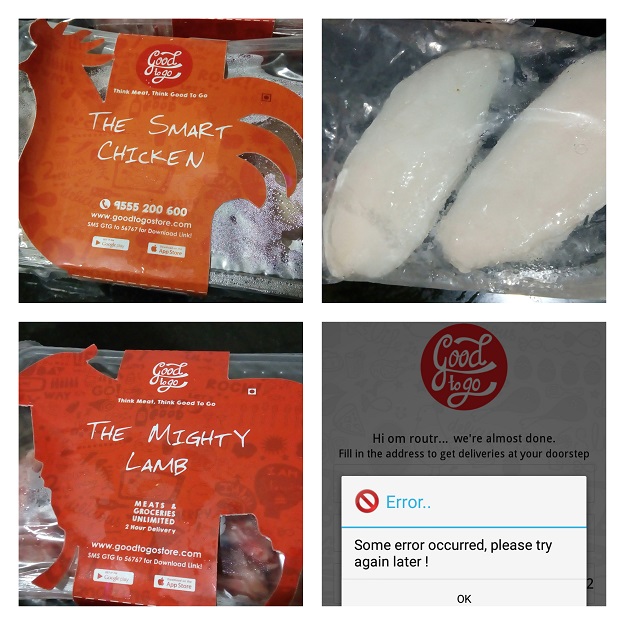 I work in the mobile/tech industry. And, apps frustrate me. I tried ordering food via Swiggy the other day, but it picks location via a marker on the map. The map takes time to load, the marker drop can only be time taking, painful and approximate. I struggled for twenty minutes on two phones to add my address. Why didn't I give up? Because I could not give up on my apps, if I did my salary would vanish.
Then I tried ordering meat via Store GoodToGo which a friend had ordered from. There was no website, the app hung mid-order. It took three attempts on two phones to be able to order products to the cart.
Why are people so app-only obsessed? We have not fixed bandwidth issues, most app developers still don't understand UI, I know that from first hand experience, and a responsive website would work so much better than an app. Myntra fixed its mistake. I hope more entrepreneurs will consider websites again or at least test the apps more. I later saw that you can open the Goodtogo website from a laptop, but on a mobile it just redirects to the app store.
Anyway, this post is not about apps, which it seems to be so far. It's about getting meat home delivered. Though I order from Bigbasket frequently and they have a meat section, they sell more of branded stuff and I have never got around to trying them. Will do that in a while. There are quite a few other ones but they seem a little too expensive even when compared to Le Marche where we get the meats from.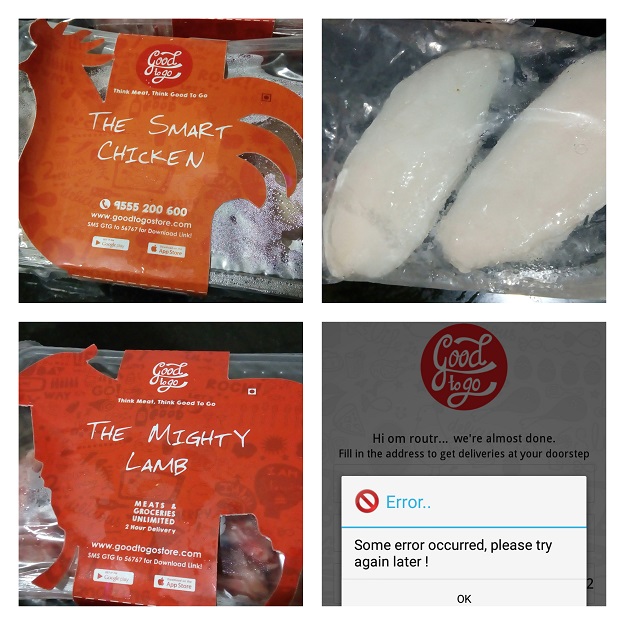 Store Goodtogo solves a few issues there. They specialize in meat, the meat is good and they are priced at par with good local stores. The only convenience charge that many add as an invisible tax.