Sanadige, Chanakyapuri
Categories
Food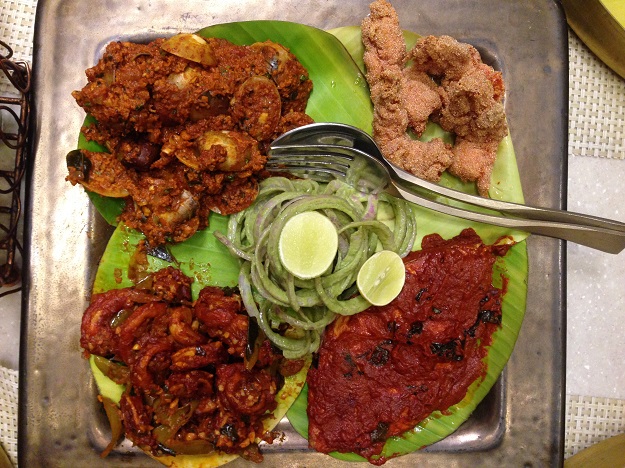 This is where another place I loved used to be – Schengen. This is built on the grave of a lover and that antagonised me. But you enter and realise they have not done too badly. The lights have been turned on, the interior are a little bolder, the gravel from the open air seating is gone but the lanterns make up for it.
And, they have an amazing menu. The mandatory north Indian section is there for those with a conservative palate but the rest of the menu more than compensates for this.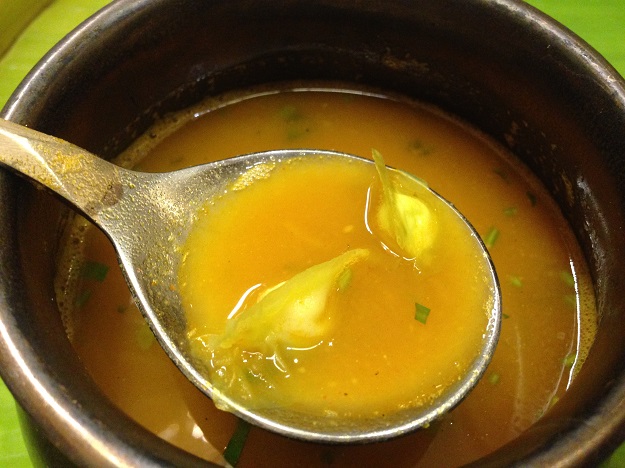 You get a cart of chips and soulkadi as welcome beverage. We ordered for two more kadis and a soup. The kadis are brilliant – strong, spicy and tasty. The drumstick soup is the reason why I love Indian soups – you can see florets of drumstick floating, it is simple, full of flavours and has the potency that lies between a mild curry and a rasam.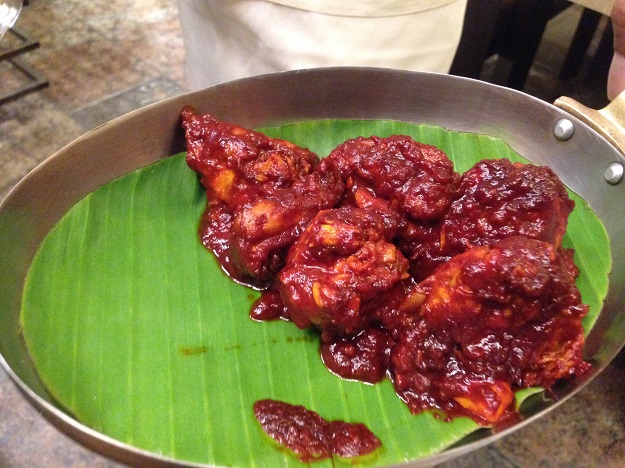 Next, the ghee roast. No matter how many people recommend it and how immune you become, you must order this. The chicken is soft and it is awesome but the spices are hard to describe. With the buttery smooth taste of ghee and silken fragrance, I can't think of anything that tastes similar. It's not too spicy, you can order an appam to go with it if you want or just have it as a starter.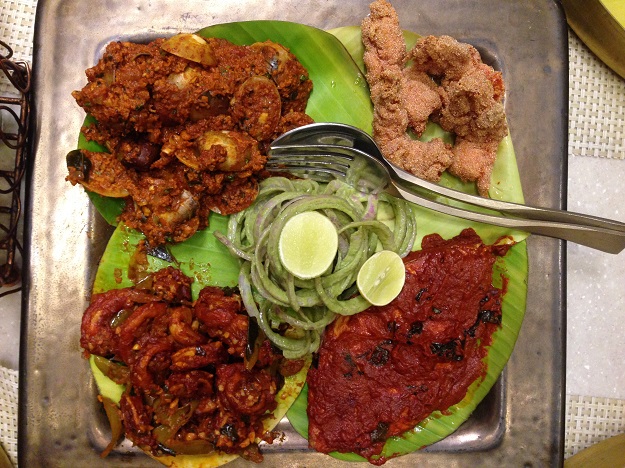 Then, the seafood platter. Priced around 1500 plus taxes, this alone can be a meal for two. It comes on a massive platter with carefree heaps of clams and calamari. The items on it are anjal masala fry, chili squid, clam sukka and prawns deep fried in rawa batter. The portion of kingfish is large and the pile of prawns is small but if there is one thing I would like to change, I would like them to change the chili squid to some other preparation. Otherwise, they taste a little similar.
We were too full for desserts and there are things that I would like to try. The place can look slightly expensive but given the portions, it is not. Give it a try.