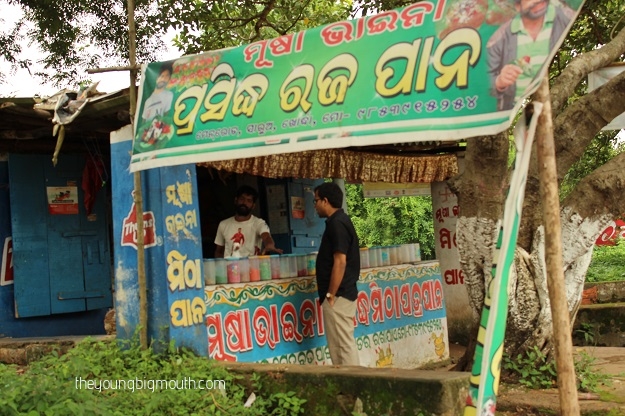 I was driving to Satkosia crocodile reserve and spotted this by the roadside when the traffic was slow. The name of the shop is 'musa bhaina paana dokana' which literally translated would mean mouse brother paan shop. Anyway, the shop looked interesting, colourful and alone under a huge tree and there was enough space to park by the roadside. So, we stopped.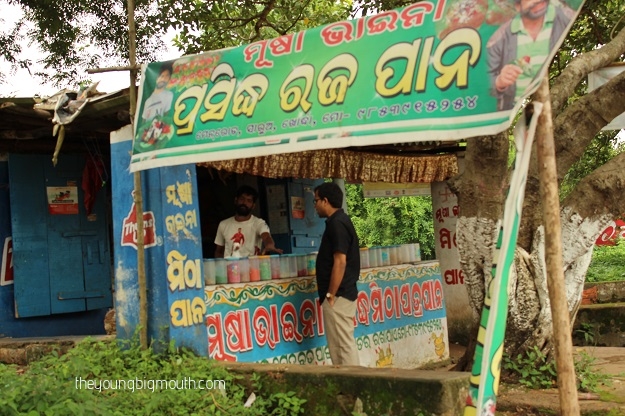 Apparently, the shop specializes in raja meetha paan, but that almost means nothing. Raja is a monsoon welcoming festival that lasts only three days but the meetha paan that is eaten during these days is famous round the year. It means nothing today, because earlier the raja meetha paan was an excessive, richly laden paan that meant opulence and festivity. These meetha paans are now available round the year.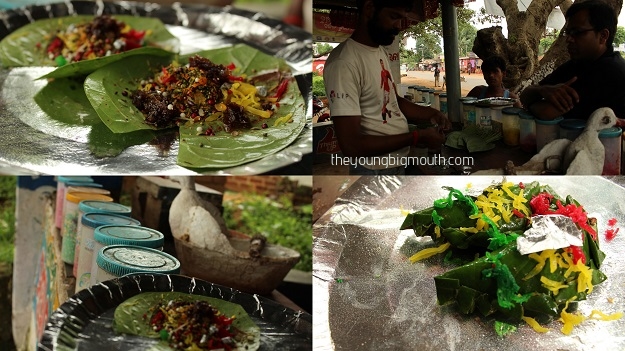 Anyway, the shop specializes in some sixty kinds of paan preparations, I have the forgotten the exact number, but it was around sixty. The long row condiments indicated that he may not be lying. So, we ordered two paans and he narrated the story of his elder brother and his father as the original paan makers.
The paan was excellent. And, it is a good stop if you are on that road already.