Banaras Ka khana, 361, Oberoi, Gurgaon
Categories
Food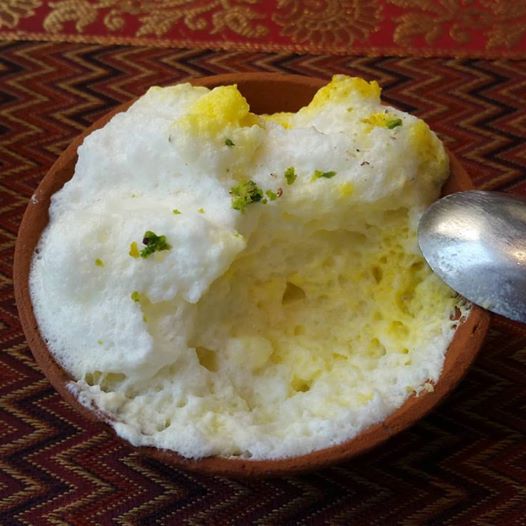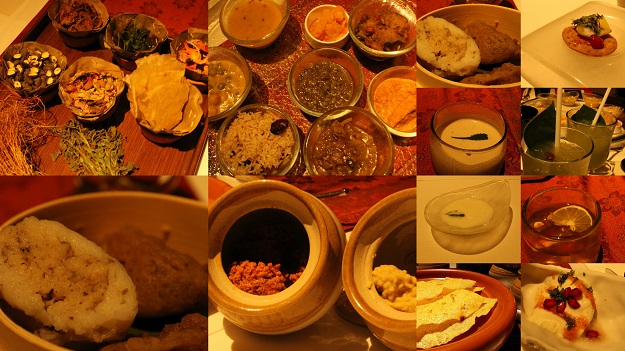 Banaras is one city that has always scared me more than it has attracted me. So many travel blogger friends have written about it, so many friends say it is worth one visit at least etc etc. But the dirt, religiosity and the crowds have somehow upset the pull of amazing food that I have learnt the city has.
So, when a friend invited to her curated event on Banaras ka Khana, I was glad that I won't have to visit the city anymore. By the end of the meal, I guess that belief had only strengthened. The menu is extensive and it is impossible for any one person to finish all that is served, but I almost did.
The number of dishes that I had for the first time in life was shameful, I almost felt like giving up the food writer tag. So, here is a lowdown of all that was new – wadiyan ki chutney, khus khus ki chutney, banaras tamatar ki chaat, chhena ki dahi vada, hare chane ka bhabra, matar ka nimona, turai ki pyaaz wali sabzi and hare chane ki barfi and kamal beej ki barfi. And, malaiyyo. Never had a dauat ki chaat either.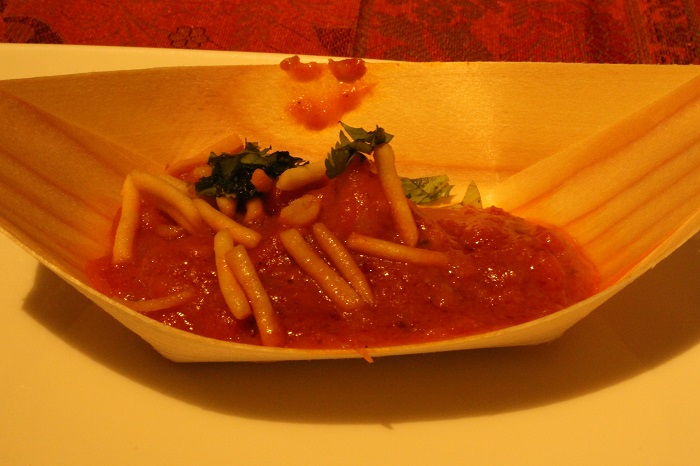 The meal begins with a panchamrit, had that after years. Coming to the most memorable dishes, the tamatar ki chaat is one dish no one should die without trying. A chat that's rich with dry fruits, is sweet, has namkeen on top and is deliciously complex. Before that you must gorge on the aam ka papad.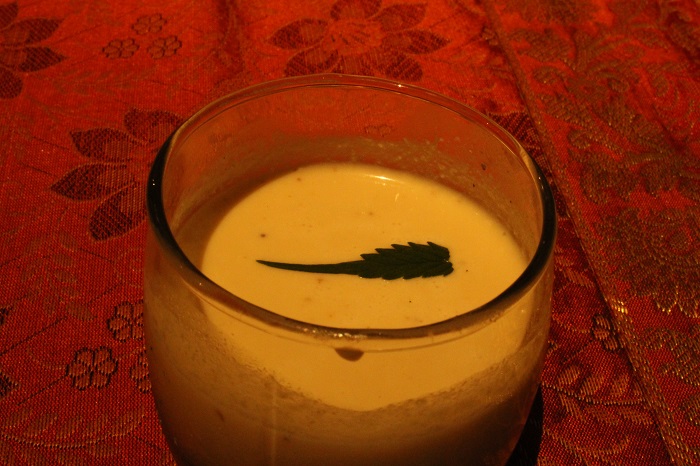 The thandai came with a fresh bhaang leaf and was thick with dry fruit paste. I would be surprised if any city vendor can do this as rich but I guess, my standards for the city are raised. Chhena ki dahi vada is another wonderful combination – the flavours are not new but how many have had them together?
What came as surprise items on the menu were fara and masoor ki bhapouri. They were lentil stuffed rice dumplings that I have previously seen only in Odisha. Or, east Indian homes at most. The moong dal one is called manda in Odia and this was close in taste.
The main course at the fest is intimidating. The thali is massive, both in size and spread. The dishes I remember most are the matar ka nimona and turai ki pyaaz wali sabzi. Both are simple in terms of ingredients but surprisingly rich in taste. The sookha jhinga and ishtoo are very good too. There is a little chokha on the menu but give it a miss, I think the organisers should have too.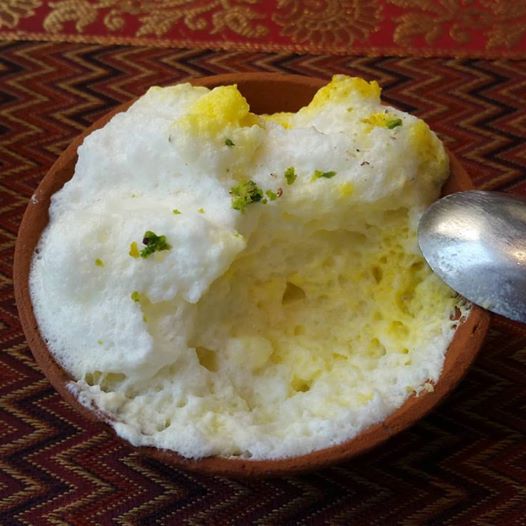 The item that you must gorge on is the malaiyyo. I have heard paens about daulat ki chaat in Delhi and never tasted it. So, this was fulfilment of long held desire and I had two. You should have more. The fest is on till 26th March.