It's 9, Yashwant Place, Chanakyapuri
Categories
Food
Chanakyapuri is one part of the city that I have not really explored. I have been to the bhawans, written about the Tamilnadu House Canteen but one really needs to know where to go in Chanakyapuri. Not everyone loves to go to the Bhawans, there are no food courts, outlets at Yashwant Singh Place are as expensive as sit down restaurants in other areas and the restaurants here can bankrupt you.
Recently, my wife took me to this lovely café close to her office. The café delivers food to her office and she was impressed enough to plan an outing. It's 9 is in Yashwant Singh Place, next to Bikanervala. The interiors are chic and the seating is cosy. There are paintings on the walls, etched glasses on the windows and colours all around. If you sit next to the windows, you can look out to the greenery.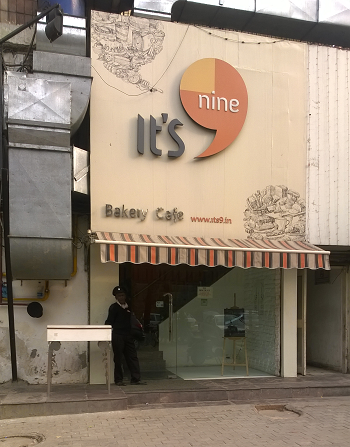 Coming to food, they serve all day breakfast. That has been recommended by my home ministry but I went there for the sizzlers. I am a huge sizzler fan but the best ones I had are not even in Delhi (at Yoko Sizzlers), the ones in Rishikesh were good, but the very best ones were at Pushkar.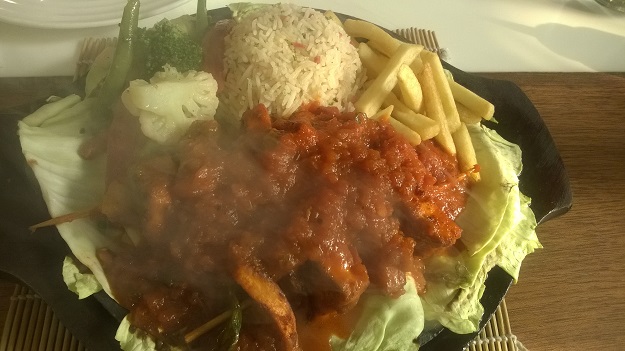 I went to It's 9 hoping that the trophy will come to Delhi. It didn't. We had ordered a cottage cheese shashlik sizzler, a coffee and a lemon tart. The menu had warned that the sizzler has a spicy tomato sauce and that was the only sauce in vegetarian option. So, we didn't have a choice. I have always preferred the cheesy ones.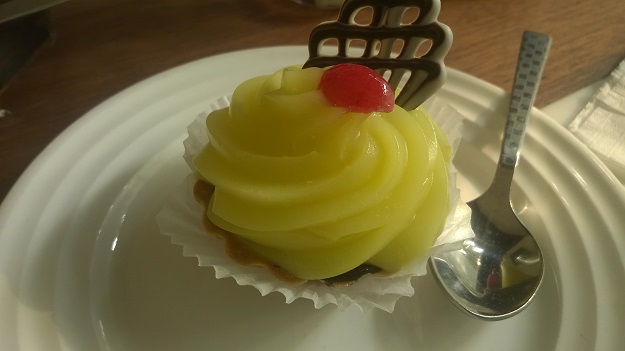 Apart from the cheese, there were vegetables, rice and French fries. Quite a meal by itself. Apart from the sauce, nothing else on the platter was disappointing. The lemon tart was nice, though. So was the coffee. The menu was extensive and quite interesting. I will not pass any judgments yet on the food but the café is definitely something I will go back to soon.