Odias in a tea estate
Categories
Travel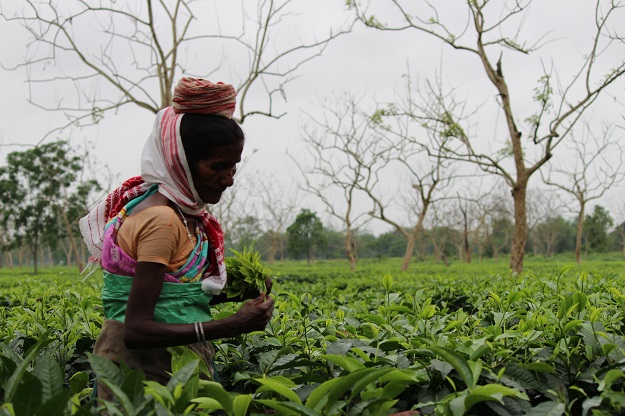 Met two Odia boys at the heritage property we were staying at. One knew he was from Cuttack but never had been there. He was a Patnaik. He spoke a language that was neither Odia nor Assamese. But he plans to visit Odisha once he has enough money and leaves. He was a second generation migrant worker.
The other one had a surname that I had never heard before. He could not speak even the bastard Odia. A third generation migrant, he knew he was from Odisha, but did not know from where.
I met them while I was peeling two kilos of peas. They offered to help and we got chatting. The stories of tea migrants is a long and painful one. In fact, I am reading a book on the Chinese slaves that were brought to work on the estates in Assam – Chinatown Days by Rita Chowdhury.
Most of the workers are from Odisha, Bihar, Chattisgarh etc. The Chota Nagpur plateau. Tanushree Bhowmik knows of their sweet sounding, happy tuned songs that are filled with stories of sadness, loss of roots and feelings powerlessness. The songs describe how they felt conned in a scheme of things that did not improve their lot.
Over the years, they have been informally referred to as the tea tribe. But they are no one's citizen, no one's vote bank and no one's responsibility. The beautiful estates of tea are a very complex ecosystem and hide many tales. The economy is difficult, the production cycle is backbreaking and the work is never ending.
Changing that ecosystem is not easy because of nature and the way the production cycle works.