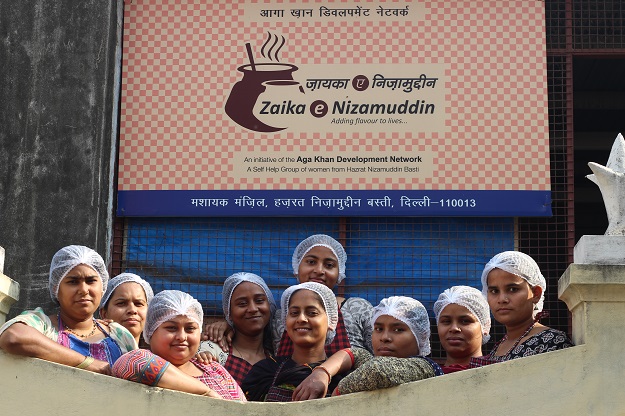 When people talk of passion, I go 'huh, who stole my bag when I was coming down on the earth train?"
However, the good part about being bored is you walk into the most interesting stuff from time to time. Let me tell you the story.
Aga Khan Foundation set out with their community outreach program in Nizamuddin basti. The first thing they noticed is the malnutrition among the basti children. A little more research showed that a major reason for it was the fast food and unhealthy packaged snack that the kids binged on.
So, they thought of healthy of subsidised snacks that could be sold in the basti and if it could somehow give the basti women some employment too. And, that was how Zaika-e-Nizamuddin came up. 11 women, one kitchen and a very noble objective.
The first goal was met. Snack shop was set up. Now what? They had fought with their families, taken the bold step of starting something of their own, they won't just do this much and rest! So, they started home delivery of kebabs and biryanis. Every day is a struggle, logistics is struggle, marketing is struggle and money is little.
The idea of a pop up came up somewhere and the Aga Khan Foundation reached out to us (Forktales). We are the biggest logistics, marketing and pop up experts they could find. We could blame their search methodology and point them to someone else or take it up. We took it up.
A couple of meetings, a lot of discussions and few shared meals later, we have finalised a menu. When I say we, it is them. They have finalised a menu, they have almost set a date, they are too eager to meet the world at their very first pop up. We, I take certain pride in saying that, did a test kitchen and took some amateur level photos. The women –
once you meet them, you will see – have chutzpah and loads of it.
This pop up will be about the Nizamuddin Eleven, their stories, their food and above all else, their courage and persistence. This is coming soon.