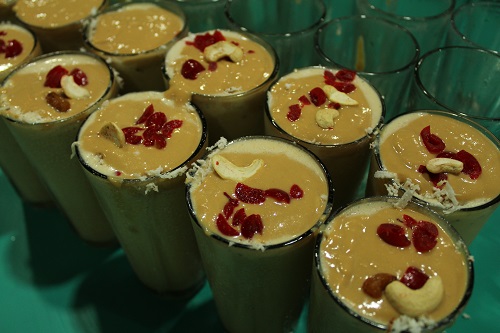 My first Punjabi lassi was in Delhi in 2001. It was that shop under the tree in Ber Sarai. We had just landed in Delhi a couple of days before, I was to join Dschool and a friend had to join IIMC. We were looking for a place for him.
Anyway, the lassi. It came for 15 bucks, a tall steel glass, all white with froth at top. He kept it on the counter. I waited. I had paid 15 in advance, he was not going to cheat me now! I waited for him to put some rabdi on top, then some grated coconut, some dry fruits and some essence. The froth was settling, he had gotten busy with others and my heart sank when I saw others just lift the glasses off. I have been swindled in this horrible place, everyone warned me against it, Delhi main sab chor hain.
One would react to lassi that way if you are brought up on lassi at Lingaraj in Bhubaneswar. A tiny stall two decades back is a massive tent now, selling the same stuff. Glass half full of condensed milk, half rabdi, and the coconuts and dry fruits. I don't even know if any dahi goes in there. Used to be ten for a big glass and seven for a small one when I was in college. It's 60 and 40 last year, or so I thought. A big glass is as good as dinner. The seating is still the same, out in the chairs by the roadside.