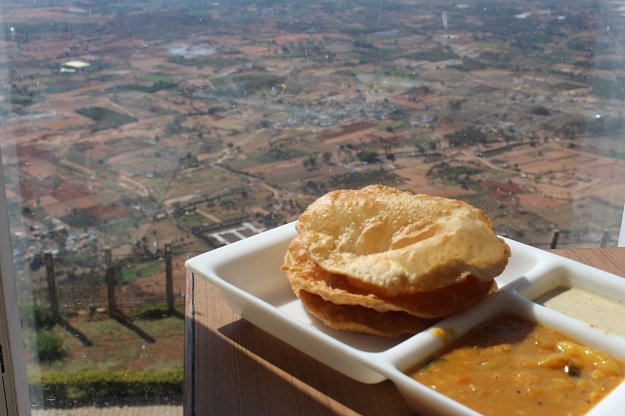 On top of Nandi Hills, there is this government run restaurant. It has mixed reviews at best. It is really cheap and has brilliant views and most said it's only the view that is good. But either my taste buds are bad or those guys are snooty. Let's settle for them being snooty.
The place is right at the top of the hill, in front of Nehru Nilaya. The food was cheap. It seems breakfast is served only on weekends and govt holidays, the menu is limited and very south Indian. We ordered a puri sago and dosa sambhar.
The sambhar was that sweet and spicy Karnataka version and the dosa was crisp outside but soft inside. I went for another helping of the sambhar. The poori and alu was so awesome, I gave it this super background for the pic. If you are there, eat. The reviews are all wrong.