VV Puram khau gali, Bangalore
Categories
Food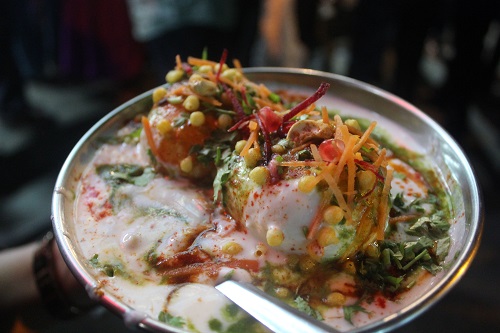 V V Puram. Most of the blogs and magazines had this listed as a must visit place. It's a must visit for sure, not sure if it can be listed as must-eat. Anyway, the locals calls it the Khau Gali, everyone online calls it food street. That makes it quite hard to find. Also autowallahs everywhere are the same, I learnt it the hard way that it's so much better stick to Ola. And, Ola in Bangalore is awesome, the drivers are super polite, don't ask where you have to go and you can get one for really short distances too.
Anyway, the Khau Gali is a surprise. You are in a short dark gulley, and all of a sudden, you spot this kumbh mela. There are some thirty shops on both sides of the lane and each one has a billion people in front of it. Kidding. The real number can be a little less than a billion. Mostly traditional food, apart from a few gimmicks, like rasgula chat and potato twists etc.
Nothing here was wow. I could not eat all that much, because the only way to do a fair sample is either go in a large group or throw away half of every plate. I did neither. The paddus were undercooked, due to the waitlist, I guess. The kodubale were okay and acceptable but nothing more. The rasgula chaat was a pure gimmick, dahi bhalla is used because it soaks the dahi and disintegrates upon touch. A spongy rasgula does neither. It just does not work. The banana fries were undercooked too.
The only thing that I liked was the glucan from Sivanna. The lemon dosa guy looked good but sadly, our stomachs are finite. A visit is a must but one needs to see what one should try. And, don't have high expectations – it is an experience, not necessarily a food one.