Bangkok 1, Sector 53, Gurgaon
Categories
Food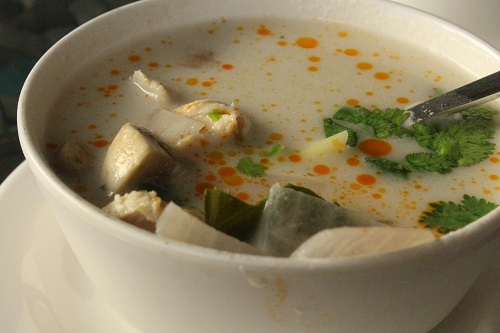 Bangkok 1. There is a brand owner and an investor and all that. But leaving all the boring details apart, this one is owned in part by an ex industry guy and a Thai team in the kitchen, both confess to being horrible at social media and communication. The facebook page sucks, there are no fancy photos, no blogger reviews and no close ups of hip customers. But, that is how restaurants run these days.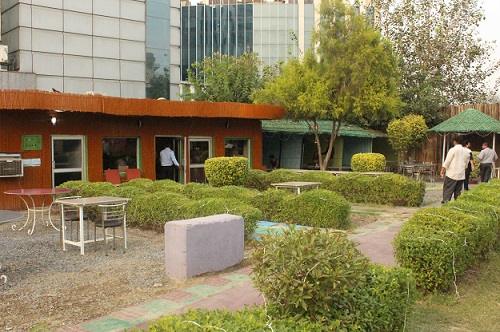 But, they have worked on the areas that any sincere restaurant should. They have flown in a chef from Thailand, worked on creating an extensive menu of real thai dishes, not broad pan Asian or Chinese in a fancy costume. There are huts, there is a garden and the food is awesome.
We tried 3-4 things and apart from the fish cake, nothing disappointed. The Pork Laab salad was something that only a fine chef can put together, each ingredient stood on its own and tasted brilliant together.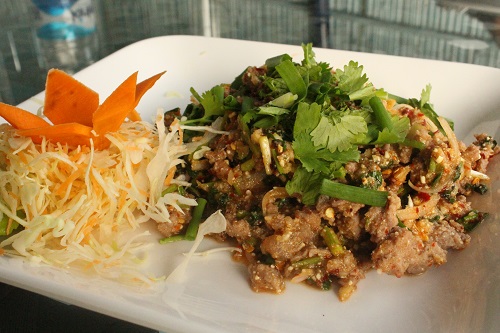 The Tom Kha was only second to Neung Roi, that is high praise and I stand by it.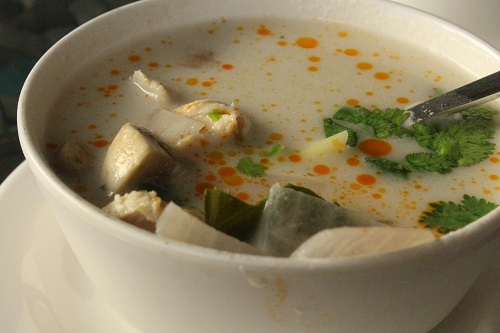 The Khao Phad Nam Prik Pao (fried rice with chili paste and prawns) is a meal by itself and then there are items which are not the menu yet but will come soon.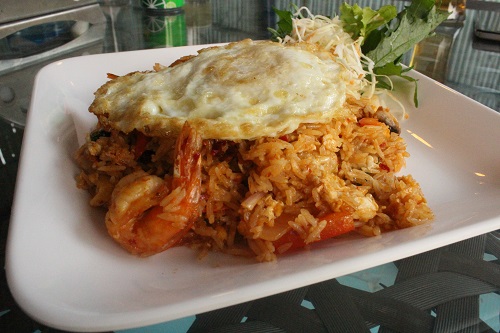 I tasted a crab and a chicken that will soon be on the menu and I am looking forward to the rest. Snails etc will be on the menu soon too. The chicken was a chicken nori. Minced chicken and vegetables, rolled in nori sheet and crumb fried. Juicy and crispy.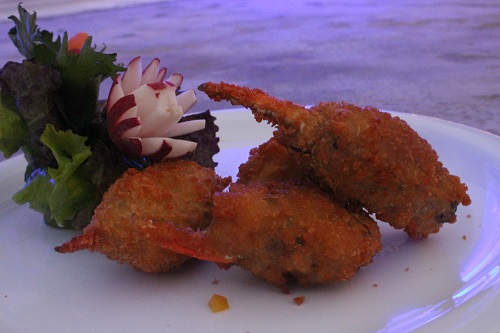 If you are there, ask for stuff that they are trying out and will come soon. The service staff is a little off but if you want great food, try this one out.