Rashtriya Sanskriti Mahotsav, IGNCA
Categories
Delhi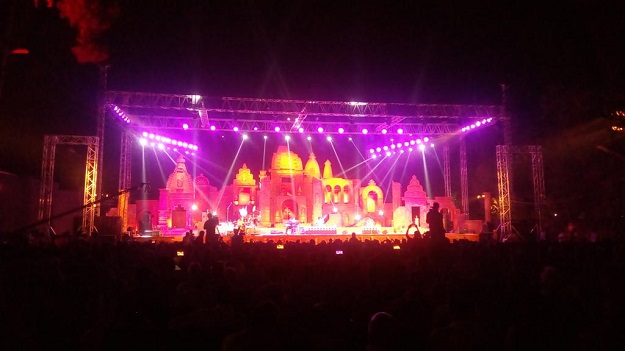 I have not been to many food events so can't say much as an authority. But I remember writing about the street food festival which was a disaster and a few others which were restaurant driven and a little too templatized.
Against that background, the food fest Rashtriya Sanskriti Mahotsav looks like seriously good work. There is food from many states, many of which were never seen before. Who knows of a Mising cuisine that has dishes like porog adin, purang apin and also rice beer was sold at the event. There are pork bbqs and stalls from Bihar, Lucknow, Rajasthan and Hyderabad.
The event is not fancy, but they have brilliant musical performances by Shivmani, Usha Uthup, Daler etc, cultural performances, statewise stalls etc. The food is not too extensive but it is good and cheap with most of the food items priced around 50 and 100 bucks. Go there, it is on for the weekend. It's at IGNCA, Janpath, near Le Meridien.