Bamboos, Himachal Food, Gurgaon
Categories
Food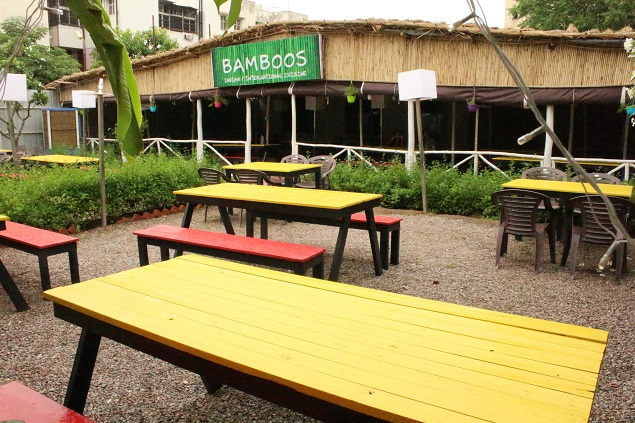 Lately, my outings to the well known restaurants have been less than satisfactory. Then, I see a post on a food group about Himachali food fest at a place we had not heard of. 500 buck per head at a place in Gurgaon we had never been to. Seemed worth exploring.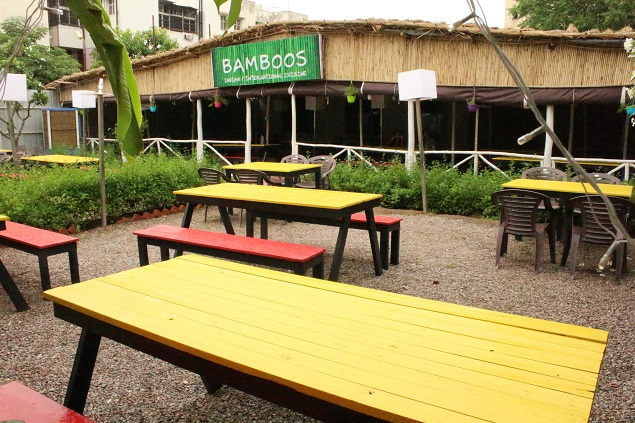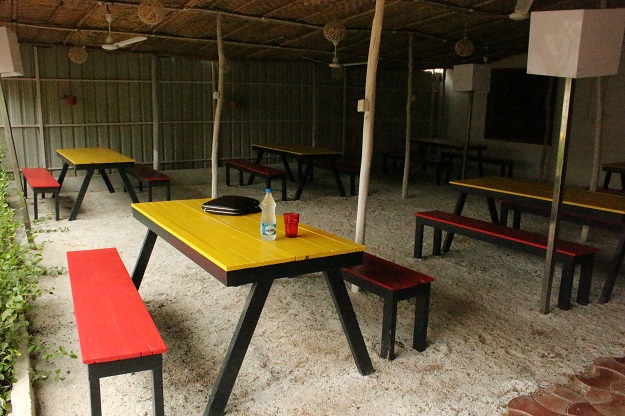 Bamboos is located on a broken down road but that's probably the only thing that was negative about the place. It has bright outdoor seating as well as a covered area to enjoy the rains from. The floor is loose white gravel for the Olive feel. The regular menu is a safe multi-cuisine one with just two dishes from the Himachali fest menu.
But we were there for the Himachali food and it was brilliant. I have never had the region's food but someone who has travelled there extensively vouchsafed that it was. For me, what's interesting was that though some of the gravies looked exactly like other north Indian preparations, the flavours were wildly different and in a good way.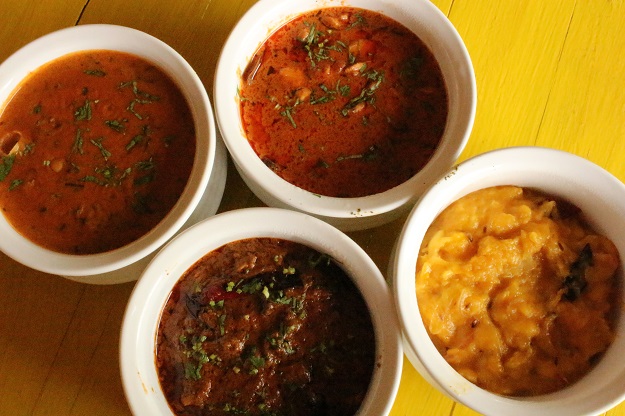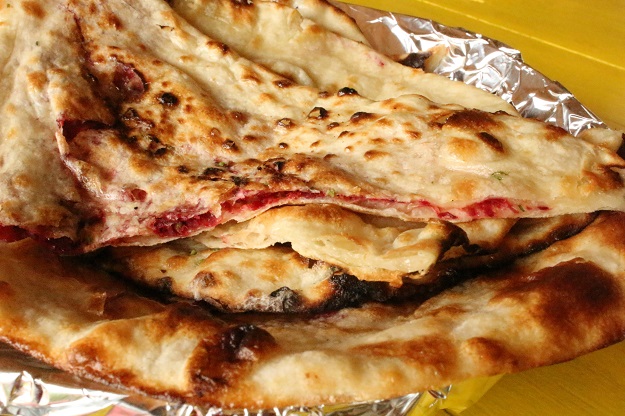 We had five dishes on the table, apart from rice and an interesting sounding, looking and tasting chukandar (beetroot naan). The dishes we had were chana madra, chicken madra, chicken anardana, ambua and sepu badi. The sepu badi and ambua were outstanding as dishes and one should try them at least once. I will not go into explaining the flavours, so wait till you can taste them. About the ambua, I can't think mango can be cooked with onions to give off a flavor like this one's.
The chicken dishes were different from anything we taste in Delhi. If you have to chose between the two chicken dishes, go for the chicken madra. It has a dahi and spice gravy that is unlike the Mughlai gravies which use the same elements. There is a predominance of star anise in the anardana, another spice that I have not had in chicken gravies far too often.
The only sad thing is the fest was for two days only. While we go around the world back, I am just happy that someone is trying to bring regional Indian cuisines to Delhi.