Smaaash, Cyberhub, Gurgaon
Categories
Delhi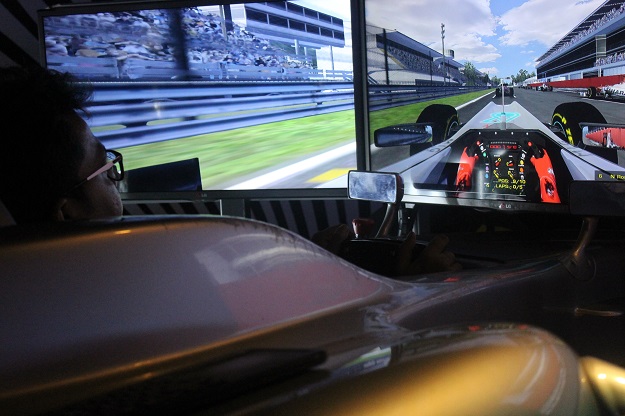 It's a virtual reality gaming zone but also serves great food. We will come to the food part later. First, the games. To be honest, I have never played video games in life, never even watched any sport on TV. Thankfully, it was unlike any other games arena I have been to, and I have not been to many.
Easy to impress or not, I loved a few games here. We got a thirty game card and went around trying everything, apart from cricket. There was always a long queue and I could not play it during the 3-4 hours I was there. Basically, a bowler from large TV screen bowls, the ball is shot by a machine and you are the batsman. Nothing for the bowlers though.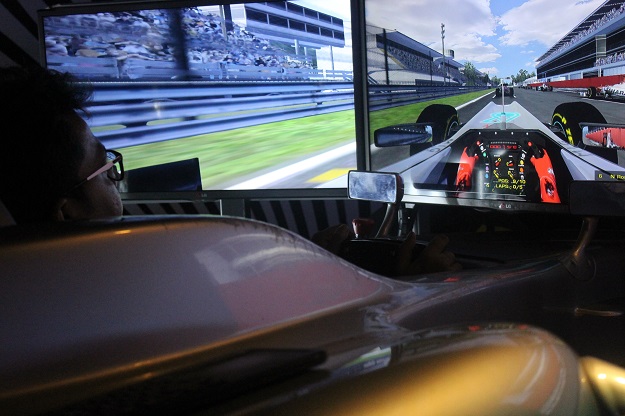 If you can't play that, go for the formula racing cars. Life size cars that sway on a platform a you drive with three large monitors in the front. The accelerator and steering almost feel real and the swaying is an awesome touch. Then, there is a roller coaster ride that you can draw yourself. You are safely strapped but the swiveling chairs and VR eyewear do enough if you are as brave as me.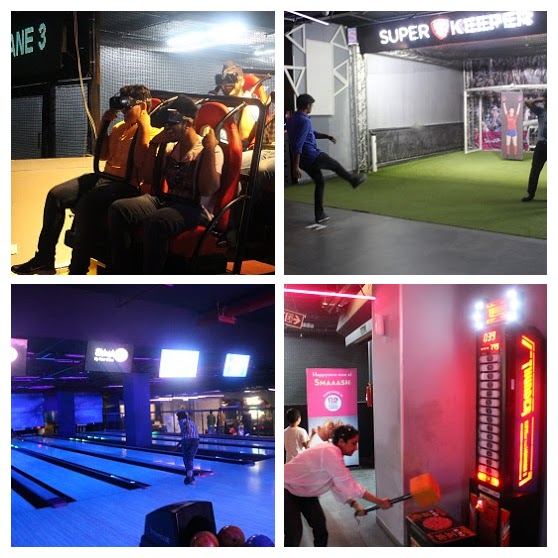 There is also a bowling alley, a life size jeep with gun to chase and shoot zombies and a football goalpost. There is a powermeter at the entrance, you hit a raised bar with a rubber hammer and it gives you a strength score. All the guys in tight bicep showing tshirts were huddled around that all the time. A lean shapely guy came and scored four points above all of them, yup, you guessed who. The strangest sight amongst all this madness was a guy who was playing dart!
Coming to food, they have a massive kitchen with brilliant buffets on offer aimed at the corporates around. We settled for a la carte and were served with so many chef specials that I can recommend this as a stand alone restaurant. Let me give you an example – the really awesome paneer makhmalis came wrapped in fresh banana leaves. Which restaurant would source fresh leaves if they didn't take their food seriously!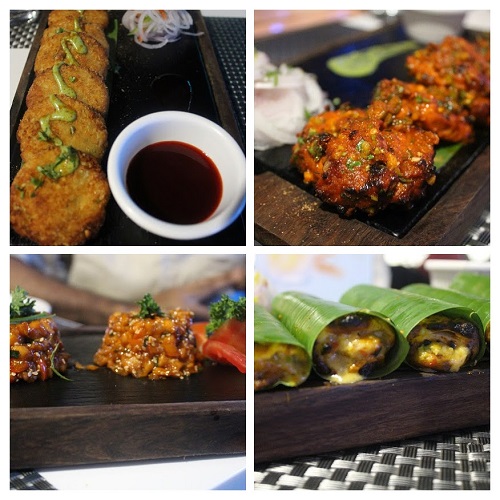 If you are heading there, ask for the chilly pepper chicken that's plated like to compete with a starred restaurant and tastes unlike any other renditions I have tasted. We also had the corn kebabs which were awesome but missed on tasting the pizzas. It would have been good to see if their expertise extends to pizzas too. If you have tasted them, let me know.
They also run a fully stocked bar.