Posh Alu tikki, Khan Market
Categories
Food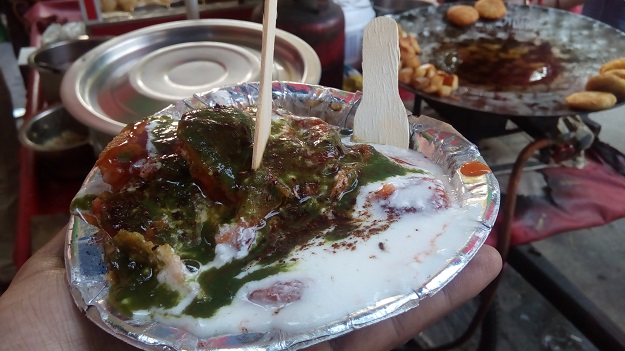 I wondered if given the makeover that Khan Market has got, if everything around the market has changed too. I have previously mentioned the awesome samosa guy on the Khan Market metro station side. His alu ki sabzi is such a benarasi rich with hing type that you instantly fall in love with it.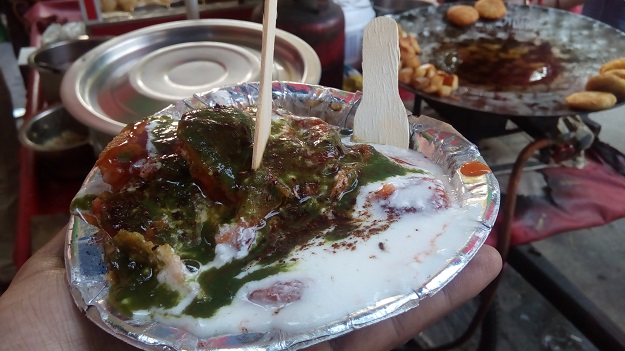 This time, we wanted to try the tikki cart next to it. It seemed like a family run enterprise, father in the distant, mother at the tawa and son sitting on a chair and shouting out instructions. The tikki was worth trying indeed, it was soft and easy to break into type, not the charred with a crisp top type. I wish I could describe the chutneys in more detail but suffice to say that the meetha and the green chutney were amazingly balanced and the dahi was not overly sweet too.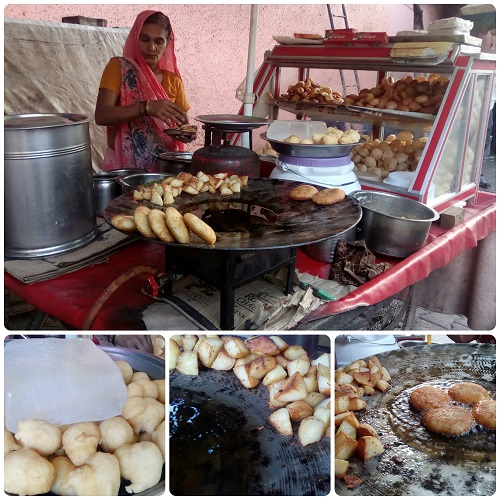 If you are in the market, exit from the temple/Kamal Nursery side. The samosa and the tikki guys would be on your left. I have never tried the lone samosawala on the right, though. Anyone with a feedback on that?