Korean Cultural Center Cafe, Lajpat Nagar
Categories
Food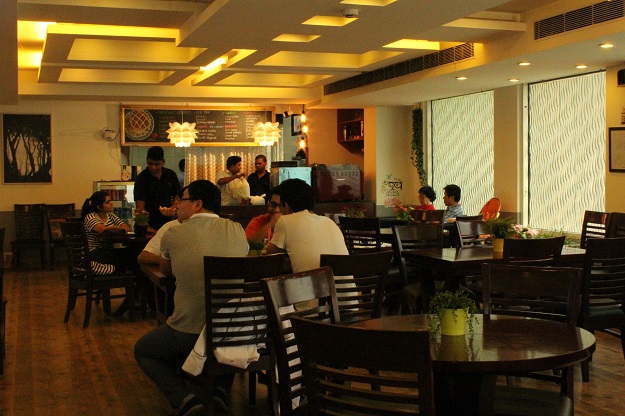 There is a Korean Cultural Center in Lajpat Nagar 4, on the Ring Road, next to the Max Hospital. What's interesting is they have a café that serves Korean food. It's majorly teas and shakes but they also serve bibimbab, kimbap or sushi, black noodle, Dakgaejang and more.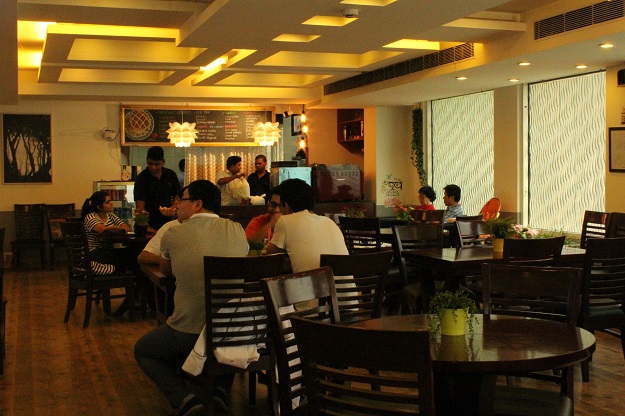 The café is neat looking and pretty in a way too. There are tables for dining and sofas by the wall for post-lunch siesta, that's what I did anyway. Anyway, the café is open from 10a.m. to 8 p.m. So, don't go there for dinner.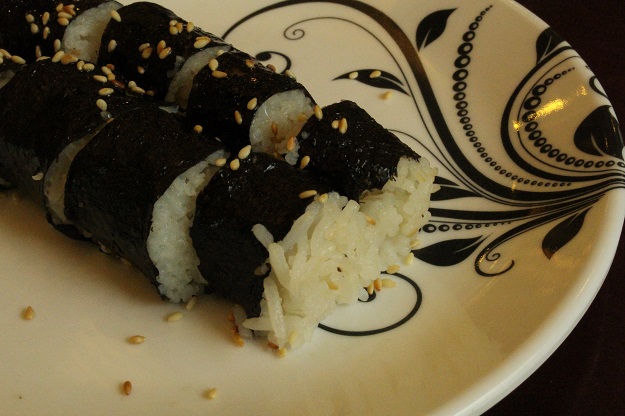 We ordered some kimbap, they don't have a choice of sushi, there is just one option on the menu and it is a simple sea weed and rice one. Don't expect something fancy and you won't be disappointed.
The black noodle was delicious, there was a slight smell and taste of black bean sauce and it was happiness. There were no veggies, meat or garnish but I loved the noodles nevertheless.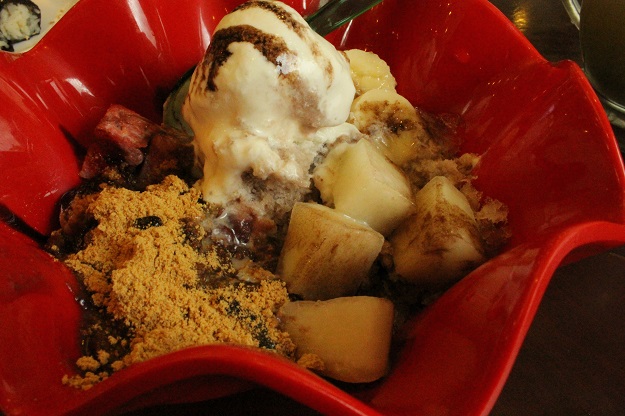 The red bean bingsu is a must have at the café. It came for just 130 and it had all the ingredients – fruits, shaved ice, red bean paste, ice cream and nut powder etc. Given the rarity of the dish in Delhi, the Korean Cultural Center should be on your must visit list for shaved ice.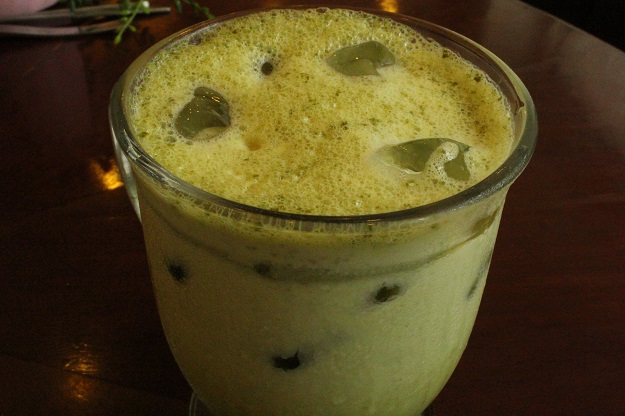 The only item on the table that I had a hard time ingesting was the green tea latte. It was the damn macha. I am no stranger to strange tastes nor am I a conservative when it comes to appreciation but this was like the first day of diabetes and sipping on that glass of wheatgrass.
The center has free cooking classes going on till 30th July. Every Saturday at 3 o'clock, no need to enroll or pay. Just show up.