Weekly Market, Dwarka
Categories
Delhi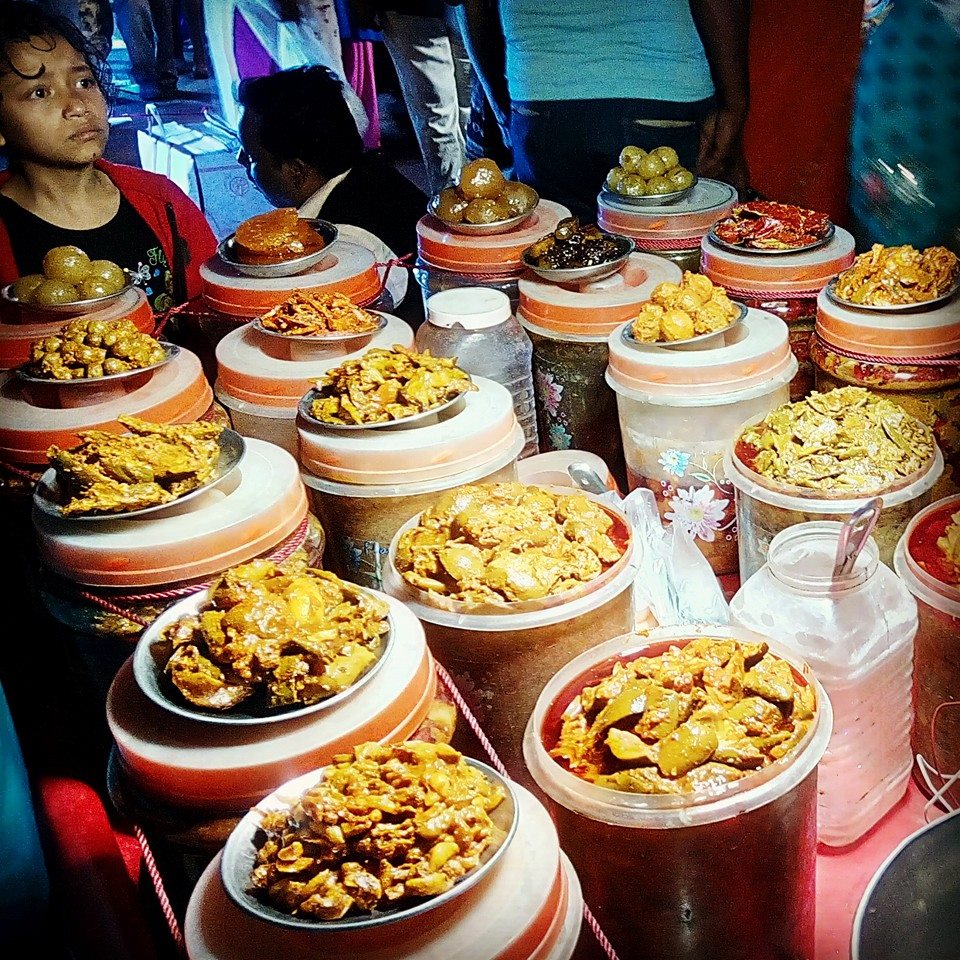 A girl looks on as a pickle vendor sells his ware at a weekly market in Dwarka. The nature of weekly markets change so much from one area to another. The market surrounded by highrises will have completely different stuff from this one which was closer to a local village.
These pickle vendors belong to that narrow category who can traverse both. There are many more that can't – the cloth sellers, the five rupee cup and glass sellers, 3 for 20 chole bhature walas and all apparel vendors.
But once in a while it's worthwhile to cross the street and go to these ones. Where else can you find strips of elaichi that come for ten bucks and pack 50!! A photo of that will come next time I go.