Studio Safdar – the adda, theater, cultural space
Categories
Delhi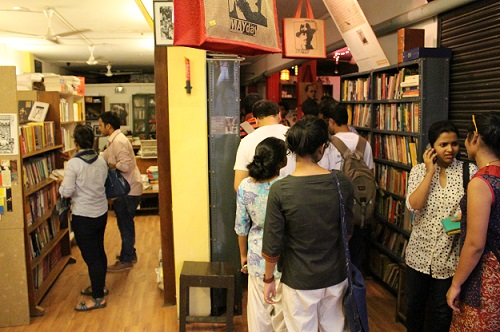 We don't live in Delhi. The city is too big and heterogenous. We all live in little pockets of Delhi and navigate the city via narrow corridors.
Coming to the point of the post, how many of you have been to Shadi Khampur? Why would you be, really? I had not been there, I dreaded going there. Less than seven kilometers from Connaught Place, it is the kind of working class neighbourhood that one works all his life to get out of. So, why get back in?
Because, there is Studio Safdar. It is one its kind of cultural space, adda, tea and samosa counter, theater and is within the same premises as Mayday bookstore. Delhi has no other such place, so I am sorry if I can't throw any comparisons for reference.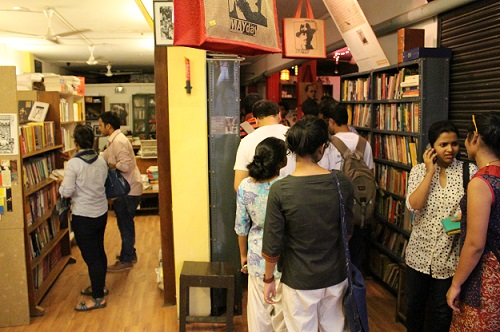 In tems of cultural spaces in Delhi, we instinctively think of Mandi House. But it is not an interactive space. Don't even talk of Hauz Khas Village, apart from a few art galleries, it is only a food place. Lado Sarai and Shahpur Jat are also non-taxed shopping places.
I was at Studio Safdar to watch a play – I Love you, let's have sex. The play is fantastic, has only two actors, is interactive, funny and the dialogues are brilliantly written. Watch it if you can. There were no tickets, you pay whatever you want to pay at the end of the play. The donations are divided equally between the studio and the actors.
Before and after the play, you can samosas served by and coffee made by the garrulous Sudhanva Deshpande. He will greet with a smile and tell tales while you finish your coffee. The food and the coffee have no price, you drop whatever you want into a basket on the counter.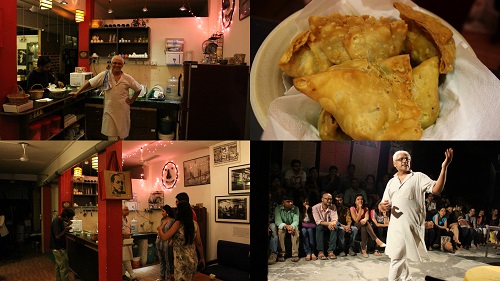 I was surprised by the diversity of the crowd that the place attracted, mostly young, but from jholawalas to the yippies to the sorted sorts, they were all there. Then, there is the Mayday bookstore. I found the complete Manto Dastavez there, so I love the place already. They have some cool jholas and bookmarks too.
Take the metro, get down at the Shadipur station, take the road next to the Satyam theater, ask around for biyasi (comes from bus number 82 that terminated there) or ask for the DMS milk booth. Go there when there is a play or something.