Happy Hakka, Lajpat Nagar 1
Categories
Food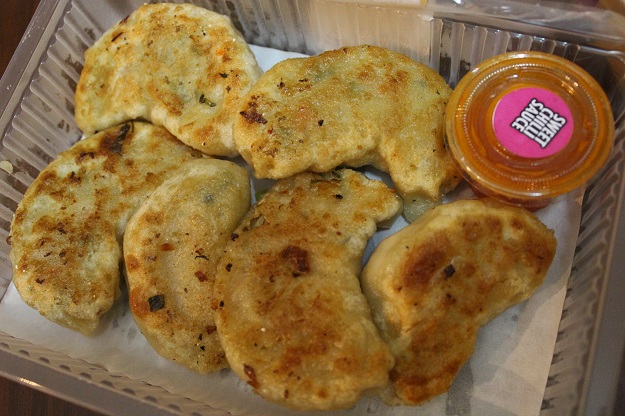 This is one of the strongest recommendations that I have made in a long time. I am not usually the order in types. No matter what the situation is, I believe either it is eating out or home cooked food. Anyway, I wanted to try this place so bad that I ordered in. The best thing about the place is they have starters, meals in bowls, Thai, Chinese and what not…all at affordable bachelors can eat on most days price range.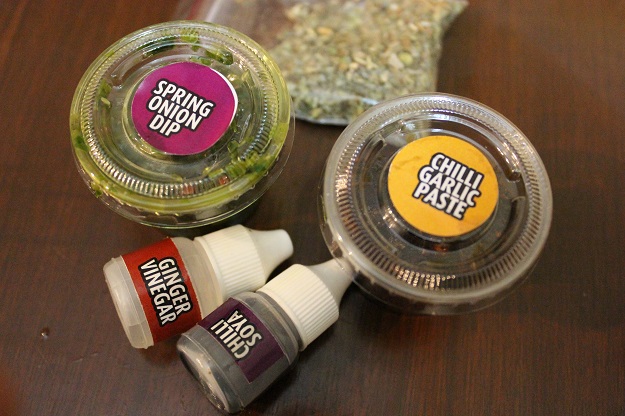 Before I come to food, let me tell you that the packaging is a delight. The cute little sauce bottles, the labeled dip jars and the neatly packaged forks and spoons are all impressive. Along with the food came spring onion dip, chili garlic paste, ginger vinegar and soya chili.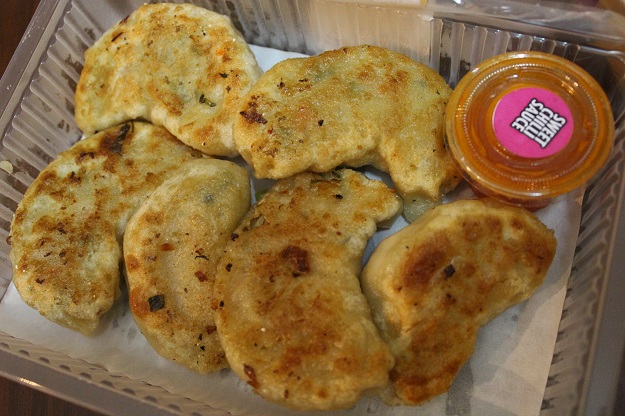 Coming to food, the first item out of the bag were the Tibetan Pot Stickers, a fancy name for pan fried momos with carrots, soya, cabbage and chilies. There were enough for a small meal, each one of them looked deliciously brown and were actually filled with more than just cabbage.
Next, we had a Chicken Khao Suey. The coconut gravy was just perfect, neither too rich nor too light. It came with two little packets of peanuts and fried onions. The noodle came separately too, so you can make your own. One complaint was that they charge 50 bucks more for the chicken version and there may not have been enough of it.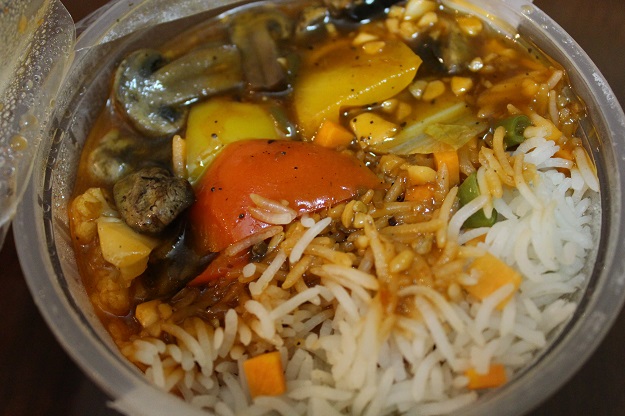 Lastly, the Rainbow Veggies Schezwan style. There were enough veggies -chinese cabbage, carrots, button mushrooms, yellow and red peppers. There was enough zest in the dish but somehow it just didn't that good. But given that it came for just 99 bucks, I wasn't complaining. Way better than what a guy alone at home could manage.
If you have not tried them yet, go ahead.