Ekrar Moradabadi Biryani, Amar Colony
Categories
Food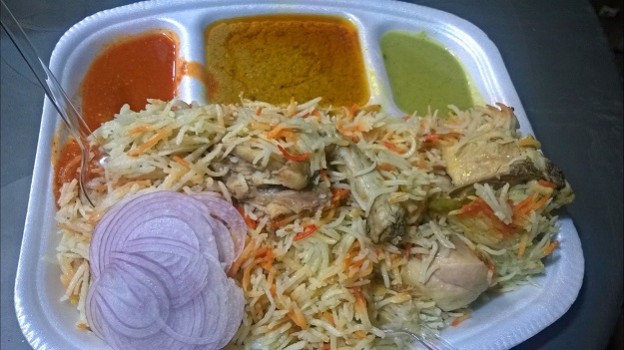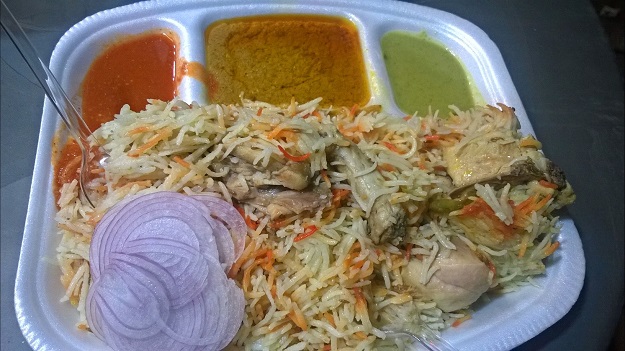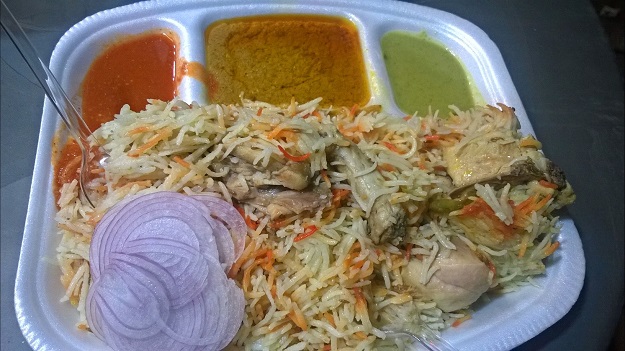 This moradabadi biryani has caused me a lot of grief. Someone says it is boiled with lemons, someone else says there is saunf, someone from UP says this is not even a biryani, it is technically a pulao. The famed Pushpesh Pant had said in one of the talks that there is no good biryani in Delhi, I wonder what he will have to say about this.
Anyhow, I remembered the old saying aam khao, gutliyaan mat gino and headed to this little outlet in Amar Colony market that claimed to sell Moradabadi biryani. I ordered a chicken one, half plate came at a hundred bucks. The meat was generous, tender and the rice fragrant. My wife smelt saunf, later the guy clarified there is no saunf in chicken biryani. Saunf is put in a potli and boiled with the mutton, so only in mutton biryani.
The biryani came with a green chutney, which is the only thing that it is served with in UP. In Delhi, they serve it with a korma gravy. I wiped the plate clean, talked to the guys who came from Moradabad, so no fake origins there. They said 16 whole spices go into the biryani. Now, there is no way to confirm that. But that's alright. It was delicious and that's all I care for.