Shab e Barat – An account of the night from Delhi roads
Categories
Delhi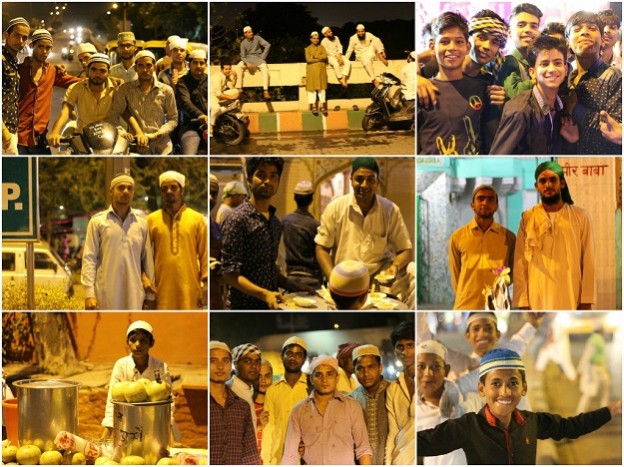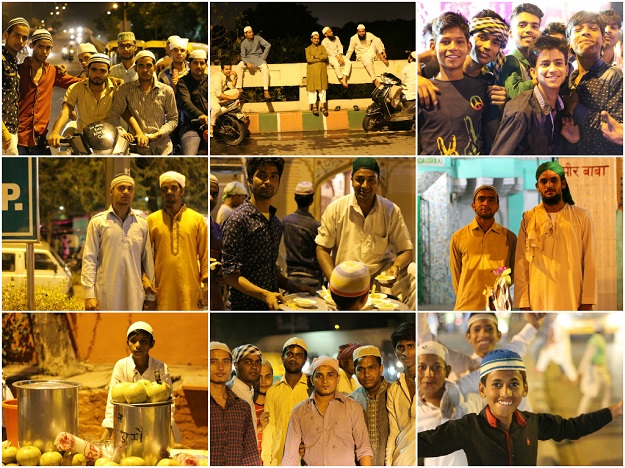 We have always known this as the night of the rowdies, bikers and general nuisance. Law and order wise, it is the Islamic equivalent of the navratras. Over the years, public sentiment and a proactive police department have brought about some sanity to these nights, but the elements have not been completely sanitized.
So, when I decided to set out on a night of photography, I had expected a certain amount of trouble. And, given that I was not being a phono-grapher but going with a DSLR, I was not going to be any less conspicuous. When I crossed Nizamuddin kabristan (graveyard), I was surprised by the traffic hold up. I expected people but not a crowd. There were snack shops, ice cream vendors and the general hustle bustle.
I gingerly took the camera out of the bag, stood in front of the masjid and pointed it at the people coming out of the graveyard on the other side of the road. Not too deep inside, I was waiting for some trouble to start.
Instead, what started continued for the rest of the night – people walking up and asking to be photographed. First, the bystanders, then the bikers, then the children crossing the road, then the guys serving halwa in front of Oberoi hotel, then a whole bunch of youngsters at ITO mosque. By the end of it, I was feeling like one of those marriage photographers. Some were upfront, some were shy but followed me to my car, some just ordered, one bunch jokingly asked for 25 bucks for posing.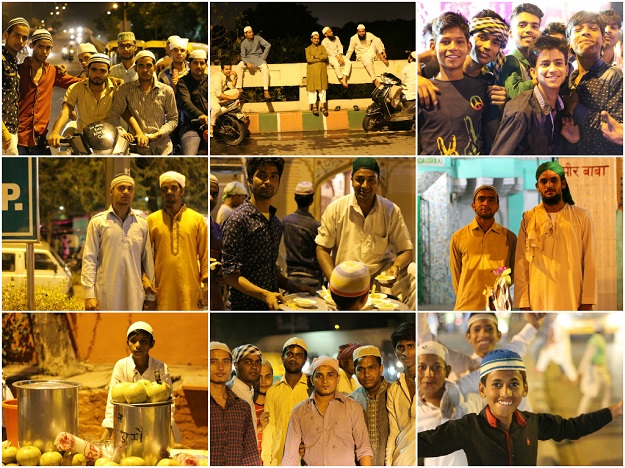 The night remained convivial, people cheerful and my venture exciting. I wondered if the account of the night will be complete without photos of the elaborate police and rapid action force barricades. I could not gather the guts to walk up to an ear wax cleaner in Old Delhi once, walking up to armed cops was a tall order. I made three rounds of a barriacade on Dr. Zakir Hussain Marg, parked, walked past the young cops to the one who looked in command and inquired if I could take photos of the arrangement. He answered with an of course and I set to work.
Emboldened, when I saw around twenty cops and RAF guys sitting on the pavement in front of Taj Mansingh, I did exactly the same thing. Though I wanted to photograph the sitting personnel to demonstrate how peaceful it was in that part, the senior ordered everyone to stand up and take positions. He politely asked about which newspaper I was from, I said midnightcity.com, which was partial but the truth.
I did the same again in front of Lalit Hotel on Maharaja Ranjeet Singh Marg, off Barakhamba Road. This was the hotspot. All the roads leading upto Old Delhi were barricaded, blocked and the people coming out were stopped and questioned. I took some less intrusive photos and walked off. At other less stringent barricades, bikers showed middle fingers, shouted abuses or Allah Hu Akbar at the cops.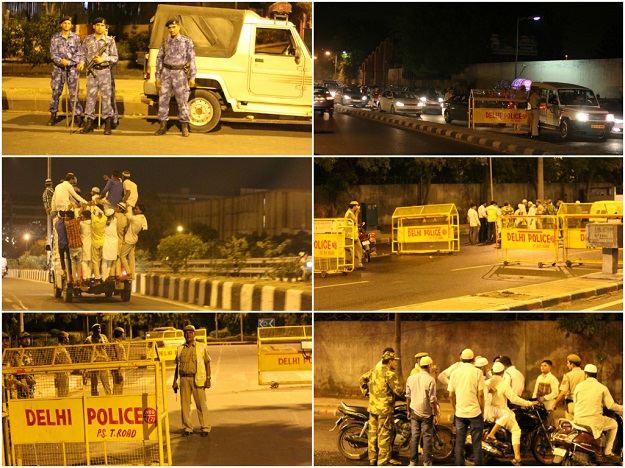 At last, I got onto the bridge connecting Old and New Delhi on Maharaja Ranjeet Singh Marg. On all days, across all seasons, one can see groups of people sitting on the bridge, above the train line. I always wanted to photograph them, so I stopped, walked upto a group and requested for a photograph.
One from the group remarked that I will take photos and give it to the police, another said that I looked harmless, yet another asked why I wanted it at all. I narrated the same story, two of them looked convinced, the one who had made the jail comment sat with his back to me as I took the photo. Then, they proceeded to narrate how Old Delhi was a dangerous place at night, how my camera and money could be snatched etc etc. I pretended to be satisfactorily scared, said thanked them for the warnings and drove back home without another stop.
I know couples who have unknowingly set out on Shab e Barat and had horrible experiences. Being a lone guy, I felt no such threat. The young were out to have fun, showing a finger to authority figures etc etc. But one thing was remarkable – even among the Muslims, there were hardly any women. So, this is a night of the men and careless revelry. All religions create such occasions for its menfolk, don't they?