Mandaa, Hauz Khas Village
Categories
Food
Recently, there has been marginal rise in interest in regional cuisines. A small parsi starts doing well, a kashmiri place in Gurgaon draws crowds, South Indian means more than the dosas and idlis, Gujarati thali places run full houses, a quirky café that repackages regional dishes becomes chic. Bengali outlets in CR Park have always done well, so I will skip adding them to the list.
All in all, it seemed a small tide was bringing in regional places to Delhi. So, I was really glad when I heard about a place that served on the least known and understood cuisines of the country – Odia. Mandaa in Hauz Khas Village. I was invited. So, I took a few food writers with me and went in.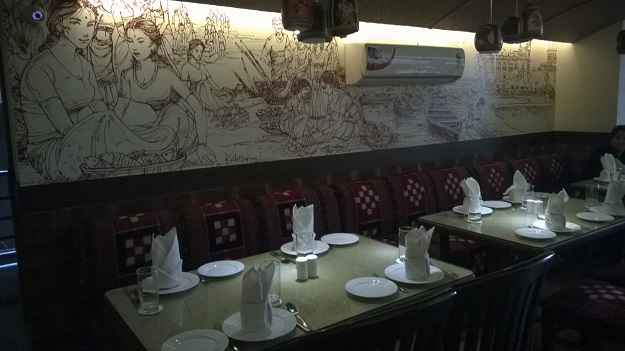 Mandaa is a steamed rice cake that has a filling of coconuts and jaggery or moong dal. Anyway, the place could sit around twenty, was done up with a few ethnic touches – jhoti and paintings on the walls, sambalpuri print upholstery, coconut shell lamps and a general Odia village feel.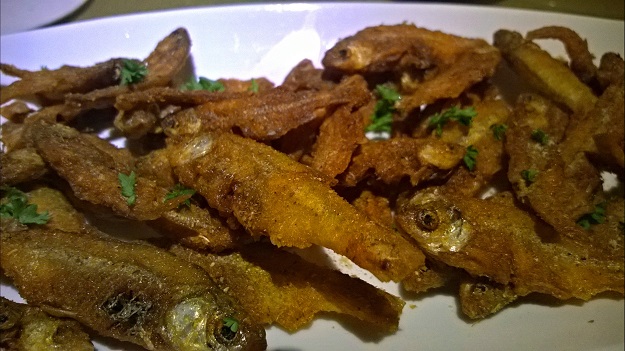 Coming to food, they were still waiting for their liquor license, so we started with an aam panna. Then came the starters. The most stand out starter was the mourali macha bhaja. I pointed at the triangular cut under every fish. The little boneless little fish is cut, each one separately, innards pushed out with thumbs and then fried. So, you eat them like pop corn, eyes and head and all the rest. Nice, no?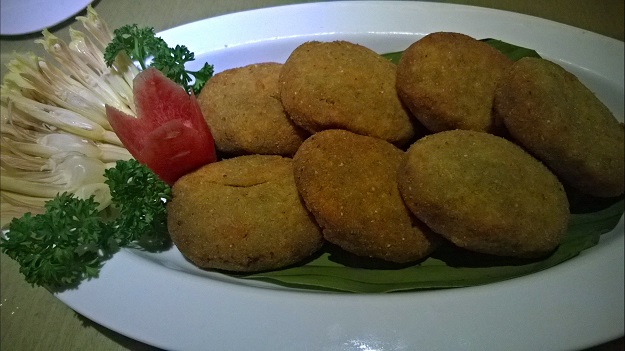 Second, let me talk about the banana flower croquettes – in odia known as Bhanda chop. The chops had the dense and fulfilling taste of bhanda which would not be hard even for ones who habve never tasted it.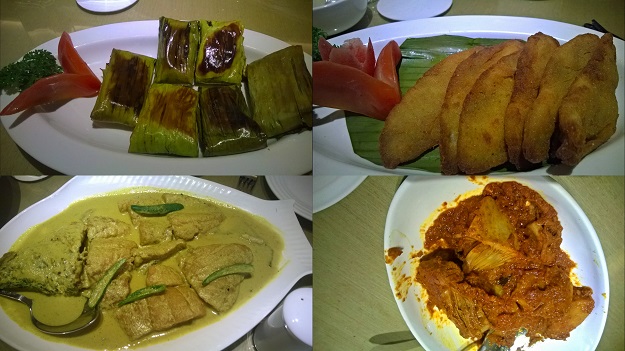 Next, we had sheemba paturi and kataki patar poda chicken. Both dishes were cooked wrapped in leaves – the first one being a paste of spinach and broad means marinated in mustard and steamed. The second one was grilled chicken with Odia herbs. To be honest, the sheemba paturi was something new to me and it had a bold mustard flavor that I loved. The chicken was nice too, with light flavor of the banana leaves, but if you want to try one, go for the vegetarian dish.
We had a betki fish for starters – fillet marinated in lime juice, mustard and then crumb fried. The fish was crumbly and light, good for a starter.
For main course, we had kosha mangsha, which is slow cooked mutton in grounded spices. A whole bekti fish in besara (ground mustard paste), kalahandi chicken and luchi.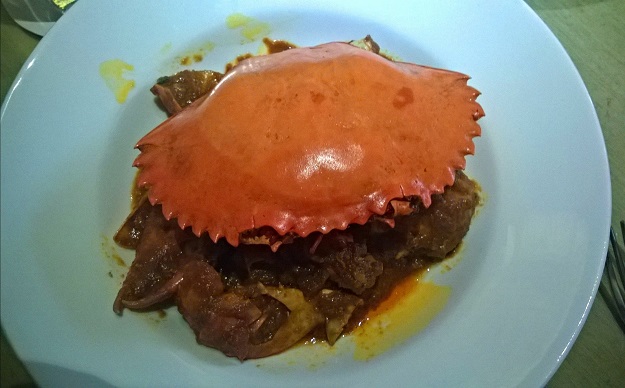 Anyway, the few that really impressed everyone were the crabs, prawns and the fish in mustard gravy. The crab, especially, became the star of the meal. The kind hearted manager continues to call me when they get massive crabs weighing upto 2.5 kilos. Sadly, the bulk only scares the hell out of me.
The mutton was not as spicy or red as it is originally cooked in Odisa. I am afraid they have held back on the spices to cater to the Delhi crowd, but that makes the whole dish disappointing. So, steer clear of the mutton, stick to the chicken, crab and fish if you are a meat eater.
If you are not a meat eater, order anything you want. You won't be disappointed, especially, the raw jackfruit curry.