The project, Deer Park, Hauz Khas Village
Categories
Food
Yup, the impressive Park Baluchi used to be here. Now, there is The Project – a massive and impressive space right in the middle of the deer park. The best part of the restaurant, the outdoor seating – will have to wait till the monsoons or winters to see any occupancy. But the glass walled interiors are not that bad either.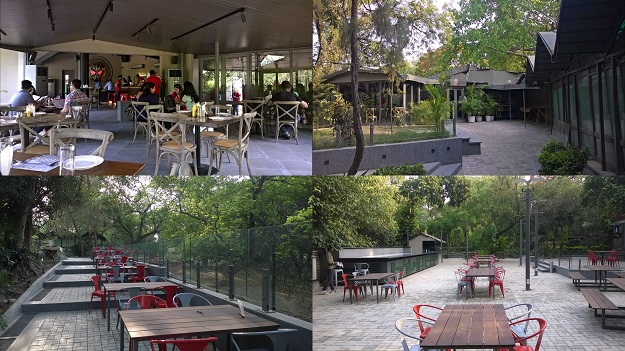 I was there for a bloggers table and was seated at the far end of the restaurants, overlooking the grazing deers. The interiors are minimalist and with all the focus lights it will be beautiful at night. The place has only recently opened and you could drop in to test the place with a few drinks and appetizers. I hope the cocktails have improved, the day we were there, they were a little amiss. But given that this is going to be a place with special focus on drinks, they should have fixed that by now.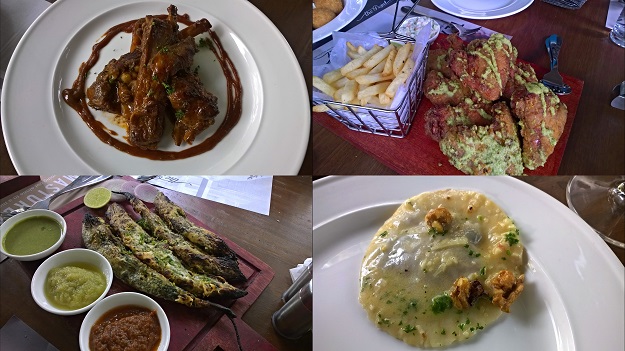 Given that it was a review table, we had an inhuman amount of food. Given that not everything worked, you need to know exactly what to order to have a good experience. Let's start with the ones that worked.
The jumbo chicken wings were massive. Apart from size, you get five choices of sauces. We tried Traditional BBQ and Honey Mustard both of which were pretty good.
The karela kebab was something that I had not seen on a menu in such restaurants. The kebab tag may not be
technically correct but when Great Kebab Factory can call roasted broccolis kebabs, why not this! These came with a stuffing of spinach and pea which was awesome.
Butternut squash ravioli was one of the better dishes of the lunch. Caramelized apple, blue cheese, sherry wine sauce with cream, this was one dish that did nothing wrong.
The BBQ pork ribs were very tender and as good as I had anywhere else. The Garlic Stuffed Mushrooms filled with gorgonzola and grana pedano cheese were light pops that would go perfectly with drinks. Among the Indian dishes, the Kandhari Rogan Josh is a must order. The achari paneer tikkas were alright too.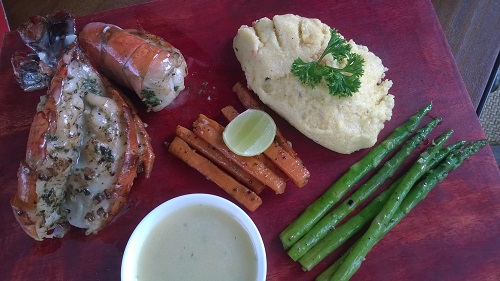 The tiger prawns could do with a little more cooking time but the platter is a steal less than Rs.600 and comes with asparagus and port beurre blanc.
Now coming to things that didn't quite work – the spicy linguine, the sea food risotto, the Merchant burger that sounded awesome on menu but came with a dry patty, the pizza that was not bad but should have been better given how good it has become across the city.
Apart from the above, the Murg potli was a great disappointment. Chicken breast stuffed with lamb mince served over a burning sword. First of all, no sword and the mince meat was too dry. The desserts were nothing to write home about so I will give them a miss.