We used to have a house in Salepur, home of Bikalananda Kar rasgula, the most famous shop in Odisha. My paternal village is nearby too. The rasgulas are sweeter, the syrup thicker and they last longer due to high sugar content. My favourite ones, though, are white tiny ones from Govindpur, a place near my maternal village.
Between Bhubaneswar and Cuttack, there is a small place known as Pahala. Almost fifty sweet shops on each side of the road for nearly hundred meters – this place is the rasgula district of Odisa. You get a lot more than just rasgulas but let me focus on what you know already. We used to go early in the mornings to have hot rasgulas straight off the kadai.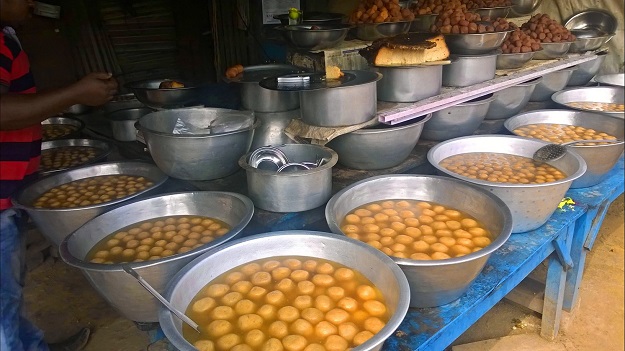 Now, Pahala was not always so famous. Pahala was a highway stop. Not something that people respected. We got it from a village favourite. If you could not, you stopped and picked some at pahala before visiting a relative in Bhubaneswar. It was always the last choice. But things have changed.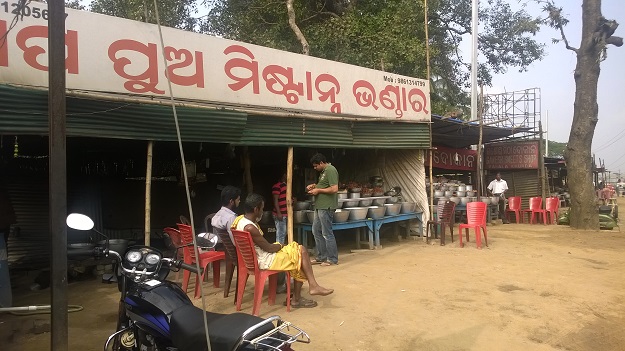 In its defense, the rasgulas here are very light, melt in mouth but don't last a day. Unlike the Bengali counterfeit which is spongy, the odia version has the goal of melting in your mouth. You get them in different sizes, starting from 2 rupee ones to 20 rupee ones. There was a time when I could binge eat ten at a time, now I am far too old.