Aravali Biodiversity Park, Vasant Kunj, Delhi
Categories
Delhi
Living in Delhi is not easy. I love waterbodies, to the extent that I love hotels because they have bathtubs. Delhi has lakes and a monumental river, we all know how they are doing. We have quite a few parks, I have previously written about the need for an all night park  in Delhi. But the government is worried about law and order. So, what do you do? You make do with what you have and explore them all over and over again.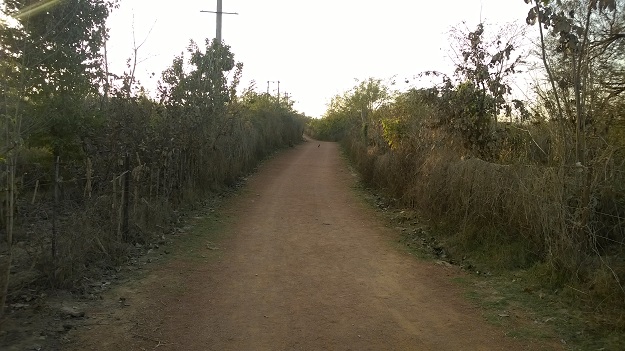 But it seems I had missed one. Aravali Biodiversity Park. A friend had mentioned the name once, another was living nearby. But as it happens, I take parks very seriously. It has to be the most perfect combination of mausam, fursat and saath to enjoy a park. Or one has to be a in a mood for solitude. One evening, we went to the park under the former circumstances.
You can enter the park from the Vasant Vihar market side (park at the end of the Modern school road) or from the TERI university side. If you take the latter route, go to Madhyanchal which is right outside the gate. It's a Madhya Pradesh bhawan. The food is ok, but I go there because I am so cheap.
The park is huge, so carry water and snacks. If you have kids, take at least two, so they don't bother you. Once you enter, you will be surprised to see that such a green heaven exists within the city. The park was almost deserted in the afternoon. A few joggers crossed us once in a while but it seemed we had the whole park to ourselves.
I didn't know much about the trees, but someone who did will lose his sanity here. We didn't spot any animals apart from a few peacocks. May be, because all the trails were closed. I had read a lot about the trails and had planned to explore a few. It seemed like a repeat of the Feroz Shah Kotla fort episode, the caretaker had locked it all and gone on a leave.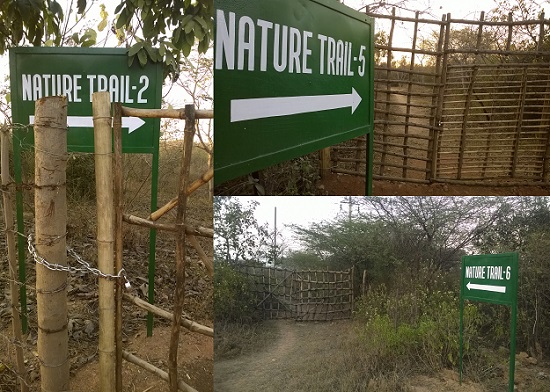 But we didn't mind much. The geography itself was quite beautiful. There was a massive gorge that my brilliant but humble phone has not done any justice to. We didn't do the whole walk, which I am sure would have been a long one. but whatever we saw of it is worth going back to. We came across a few tents inside the park. They didn't seem to be for renting out but I sincerely hope that happens someday.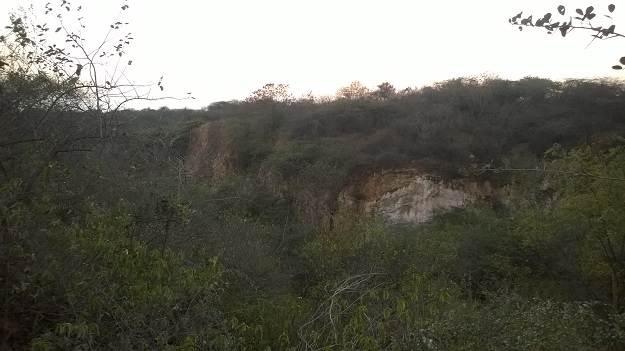 Below there were women collecting firewood and above the planes kept descending and ascending from the airport nearby. Go there once, it's worth it.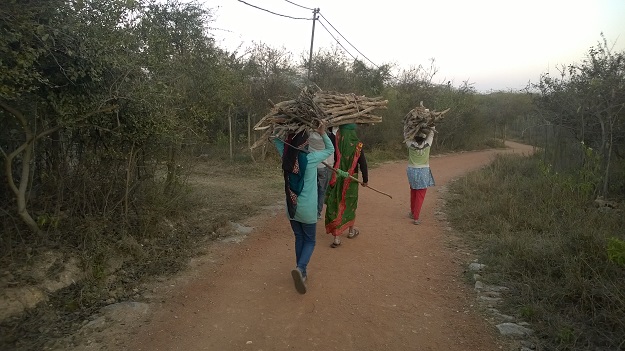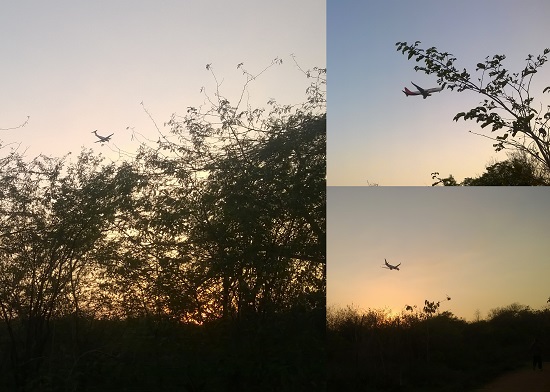 I will leave you with a few pictures from the Aravali Biodiverity Park.