An amazing waterfall I won't tell you the name of
Categories
Travel
When I write about something, I want to tell you all about it. Not this time. I am being a little selfish, and by the end of it, I may just keep you guessing.
Now, this story is about the epic waterfall that I had been to a few days back. It's on the top of a very high hill. If you walk up, it might as well be seem like a mountain. It's so little known that you can count all the people on the way up without running into double digits.
Almost all the people stop at the lower levels of the fall where the flowing water has created sandy beaches. A group of young guys dared climbing with us, but gave up just before reaching the top. There is a neat stack of stairs, though it is covered with gravel and dirt at places – a reminder that this monsoon has not been very kind on the hills.
If you don't have a camera, you will climb a lot faster. You won't have to stop every few meters to take photos of the foliage, the distant hills or the wildly flowing water. After nearly half an hour, when we reached the top, we were the only ones in that part of the hill.
An incredible volume of clean virgin water, a hill beach (if any such thing is possible) to yourself, a personal cloud of mist and three hours of exclusive time with this wonder of wonders – I should stop trying to explain and let you go through the photos. I won't even let text come in between you and the photos.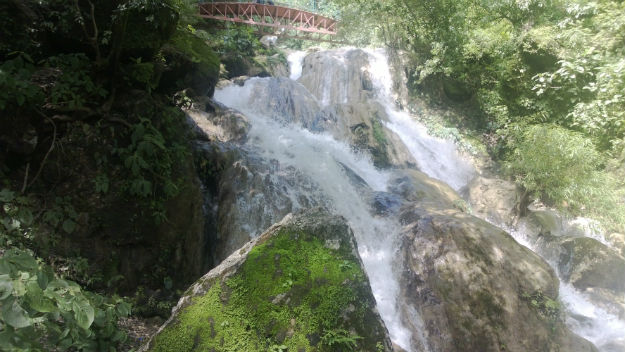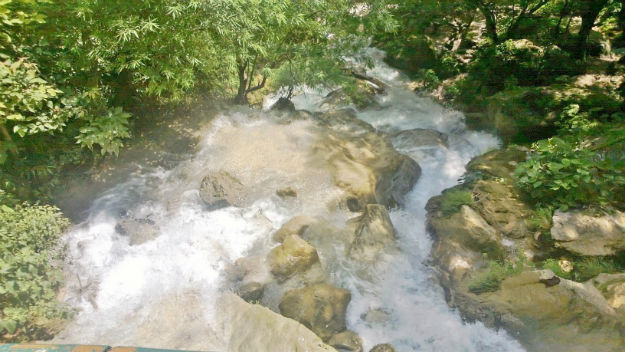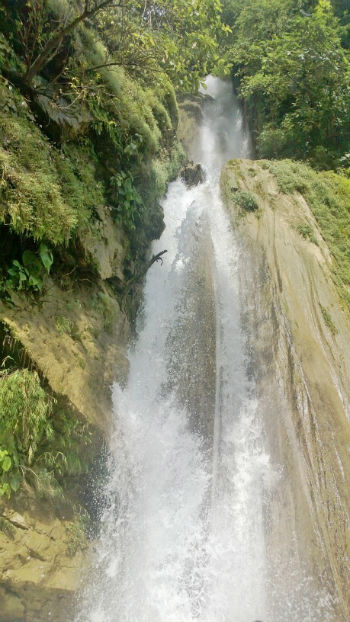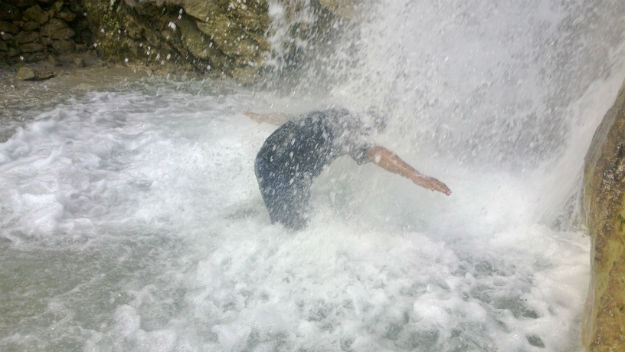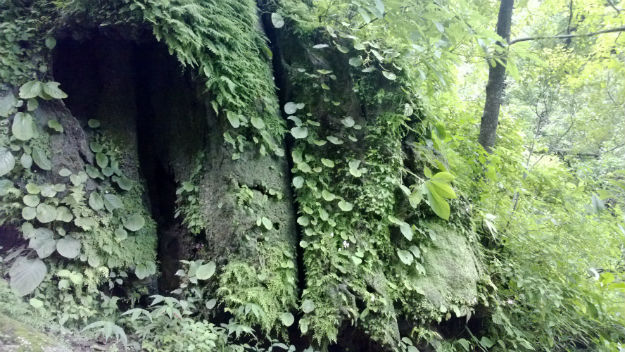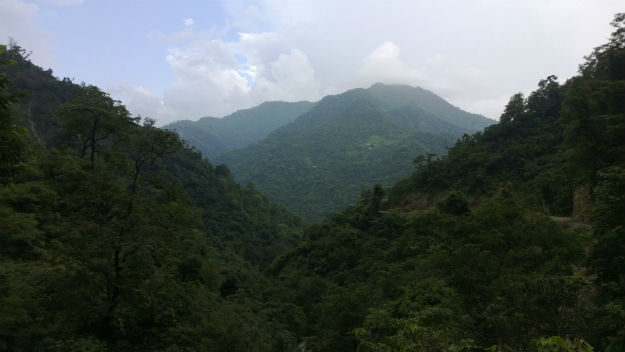 I know you will like to have the name of the fall. I will rather have you guess first.