Standard's Punjabi Khana, Nehru Place
Categories
Food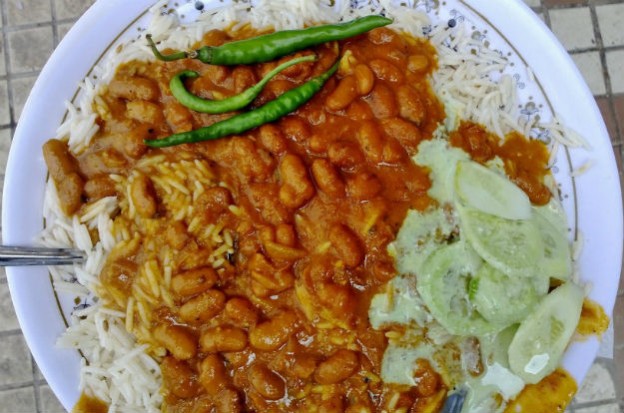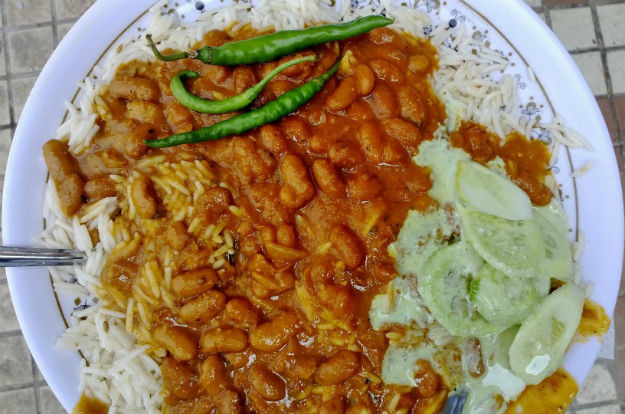 No one goes to Nehru Place to eat, but while you are there, you may feel hungry. The place is so hassled; I have always tried to get out of there as soon as possible. A few times, I have been to the trusted Sona Sweets or the assurance of the Café Coffee Day. The CCD outlet here is particularly small and horrible, though.
A few years back, when I used to work in Okhla, the office peon would get us lunch from Manjusha and Snack Junction etc.  Both are decent places but nowhere close to the best, that I recently came to know of.
Couple of days back, a friend took me to Standard's Punjabi Khana, of which he has been a regular of for years. He kept singing glory songs about the Rajma Chawal, but I was never impressed. Delhiwallas have come to give the humble dish a stature that it does not deserve. I always found the Rajma to be too runny, the rice to be overboiled. No matter how amazingly cooked, it's not something that you can get excited about.
So, when we approached Standard's Punjabi Khana, I was already thinking about the dhokla at Sona sweets. There was a long queue outside the store, but I was not impressed. There were huge cauldrons of curries, kadhi, chhole, shahi paneer etc. Enough to feed an army, but I was not impressed. There were nearly a hundred people around, slurping and biting their elbows off, but I was not impressed.
My friend got a plate of the famed Rajma Chawal and I took a reluctant spoonful. And, I was impressed. It was neither too runny, nor were the Rajmas parboiled. It wasn't too spicy or sheer boiled blandness. It was deliciously thick and wonderfully yummy.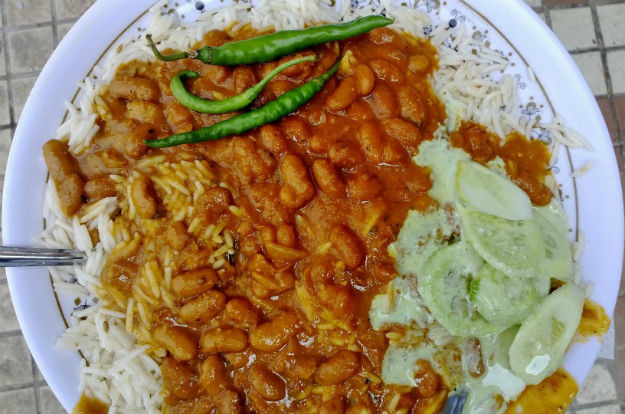 Though I kept ogling at the plates of Shahi Paneer that came with a huge slab of paneer, we ordered another Rajma Chawal and dragged ourselves away. Once you get your rice plate, walk over to the salad and chutney guy and get your share.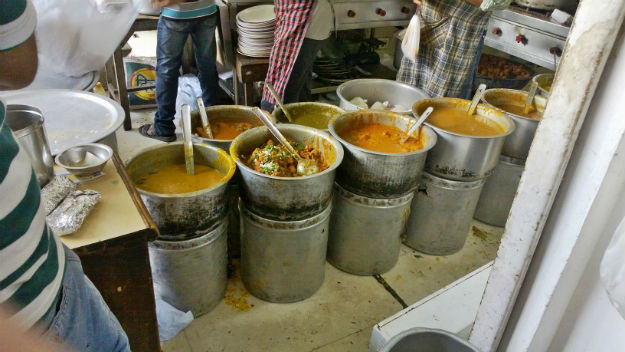 The salad is a few slices of cucumber with green mint chutney and a couple of green chilies. A few shameless people were asking for onions, onions! I am sure they won't ask that from their wives. Or, may be, they had not yet realized that at hundred rupees per kilo, Onion was no longer a humble accompaniment.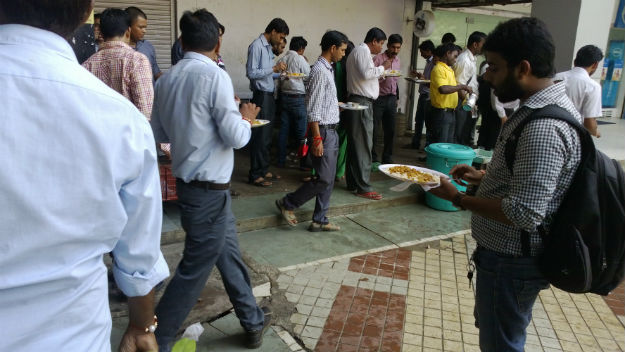 There is no place to sit, just find a place to stand and eat as if that's the last meal of your life. If you are going, it's the corner shop near SBI Bank, close to Cafe Coffee Day, right across Costa Coffee, diagonally opposite Southy.