Dunkin Donuts and fusion food!
Categories
Food
Don't get me wrong, I am sucker for fusion. Be it music, food, clothing or whatever comes out from the marriage of a Nigerian and a Chinese. But on my recent visit to the DLF Place Mall, Saket, I saw something that made my skin crawl. We had gone to watch Skyfall and came across the new Dunkin Donuts outlet which is in the same mall.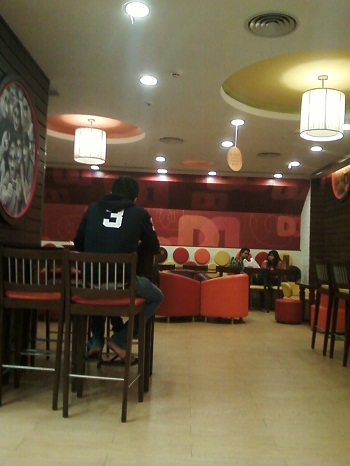 Though I am not much of a Donut lover, my wife is and will miss no chance of gorging on a few. So far, we have been loyal to Mad Over Donuts and have been happy with both their product and service. Dunkin Donuts, on the other hand, has a lot more on its menu than just donuts. In fact, most of the online reviews for them are about burgers and sandwiches.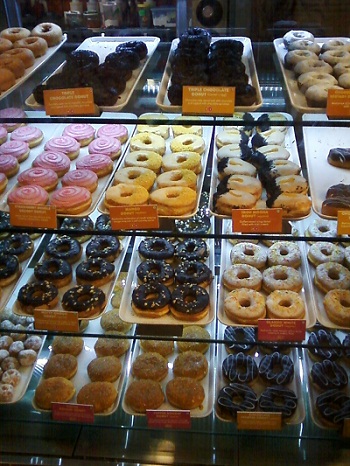 I was here for the donuts, but nothing prepared me for the ones on offer – Kesar Pista Delight! Petal Jamun!! and a few others that I am missing here. We went for the classic chocolate ones and they were good too. But I kept wondering about the gulab jamun and donut cocktail. There are a few food ideas that you can never fathom. For example, there are quite a few regions in North India where Biryani is mixed with a sweet rice dessert (zarda) and relished. Weird? Try telling that to the fanboys.
As per Western-Indian fusion, we have already accepted and voted for numerous ones with our tongues.  Consider the McDonalds Aloo Tikki Burger, Tandoori Paneer and Kadai Chicken pizzas from Pizza Hut and Keema Do Pyaaza pizza from Domino's as excellent examples of the same. (Disclaimer: I never had any of these pizzas. Given that they have been on the menus for so long, it is evident they have not bombed.) But when it comes to donuts, I am not that adventurous.
Where are you on the fusion spectrum?