Photographic tour of Club Mahindra Nature Trails Safari Resort in Corbett
Categories
Travel
When I plan to travel, I research extensively. I go on Tripadvisor, I go to Travelblogs, I ask questions at forums and I call up the shortlisted hotels in advance. I read reviews, I mail the reviewers, I do google image search and I send mass mails to my friends inquiring if anyone has been there. I check local temperature, I carry extra clothes and some food too. I carry cash stuffed in three separate places as well as the debit and credit cards.
I am not obsessive, I am trying to make do for the follies of youth when I never travelled with a confirmed ticket always returned looking ten years older. Now, I just try to prepare for the vagaries of the road.
However, I have never been a stickler for the time of travel. I have been to Goa in monsoon and can guarantee that it beats the December madness to hell. I have been to Rajasthan in June and it was the wettest monsoon in more than two decades. Even the locals had never seen a greener desert before (subject of another post).
I have been to the hills in the narrow corridor of time when the snowing has stopped and summers are yet to come. I can tell you the mild chill is deeply romantic, as if the hills and valleys were collectively sighing in relief. This is the time when I planned to go to Corbett, first time after more than a decade in Delhi.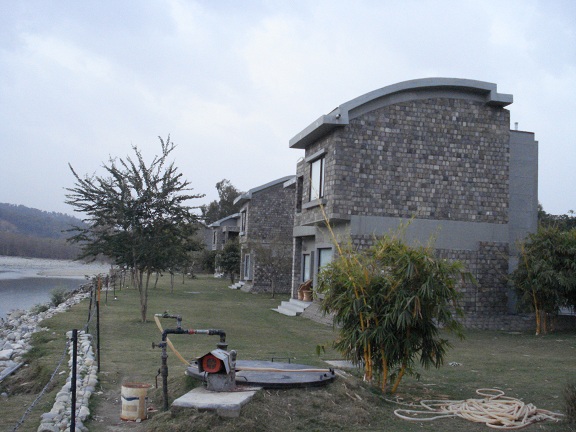 We stayed at Club Mahindra Nature Trails Resort, where I called a week in advance to book a river facing room. The gentle guy, Debashish, obliged. The picture above is taken at six in the morning. The train from Delhi reaches around five and it takes twenty minutes to reach the resort.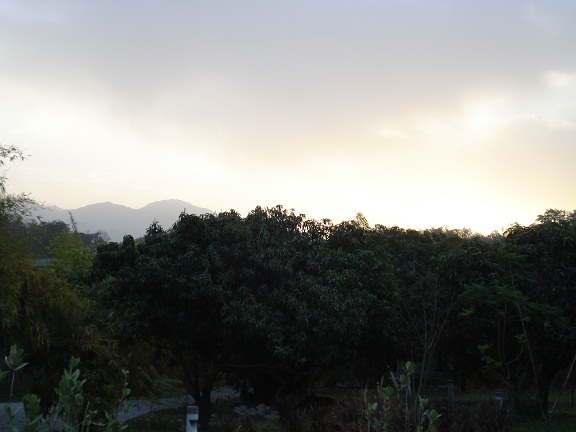 There are two resorts within the same grounds, which is shared. The other one being Aranya. The grounds are expansive and have lots of mango trees and green lawns.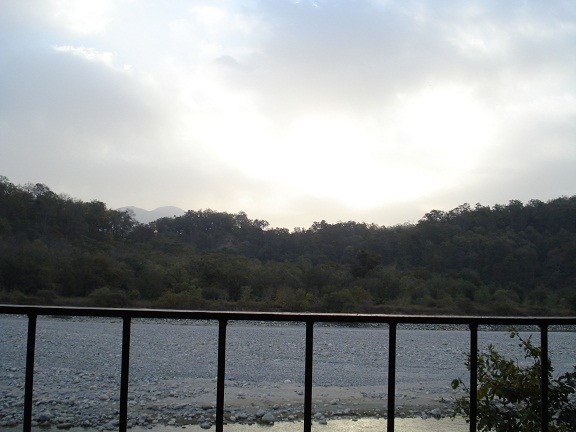 The view from our balcony. If I can choose my retirement plan, this will be it. No wonder, the Club Mahindra Nature Trails resort is filled with retirees and large families.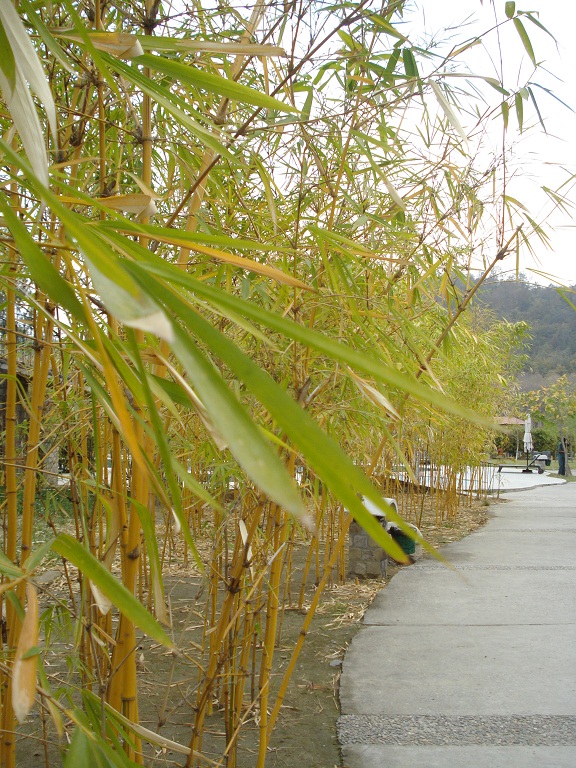 I saw very few green bamboo in the whole of Corbett. The resort has a good crop of these yellow ones too.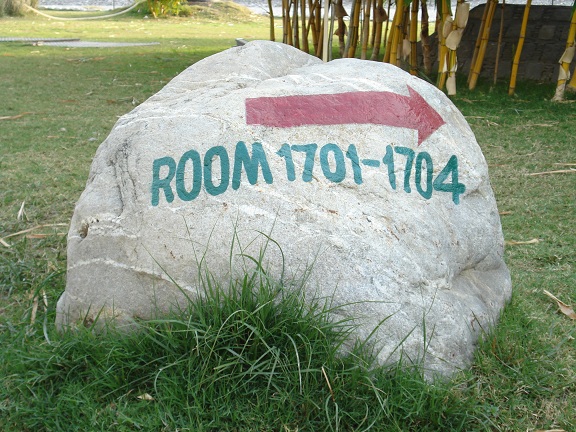 Stones as number plates. If they built more rooms, all they had to do is walk down to the river and pick up a few more plates. I wish I could carry one home.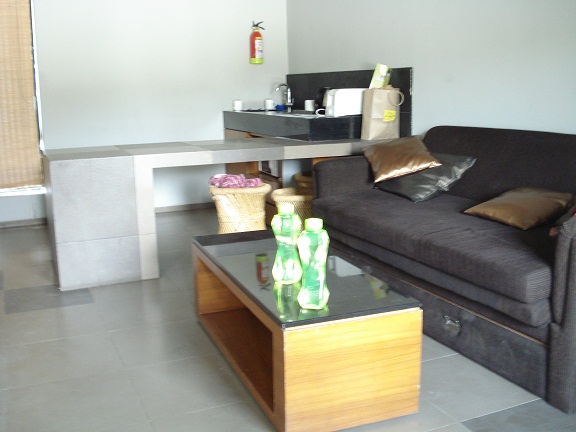 The resort did not have rooms. They had apartments. This was the drawing room and the kitchenette. It had a microwave, plates and stuff. They also have a small store inside the resort which sells chips and Maggi noodles etc.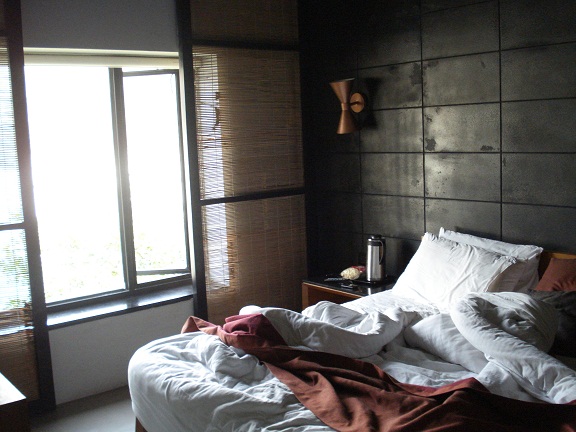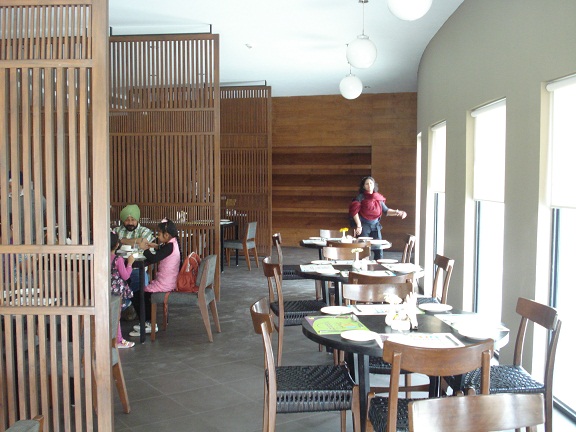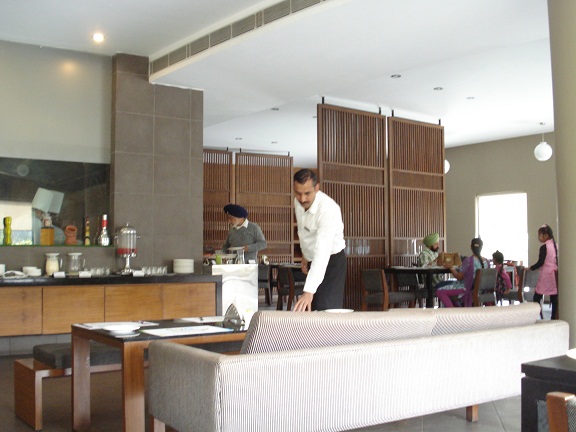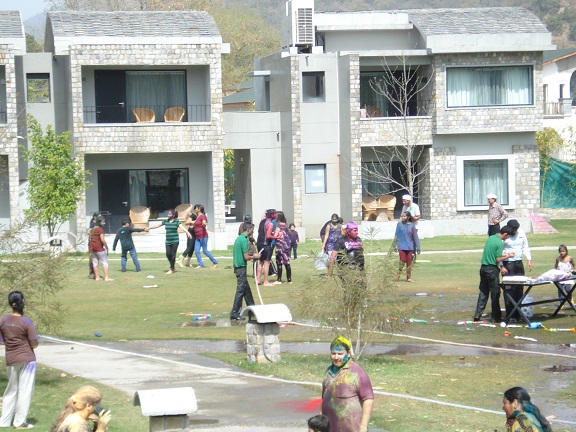 We reached on the Holi morning. The resort had arranged for the colours and sweets etc. Great fun.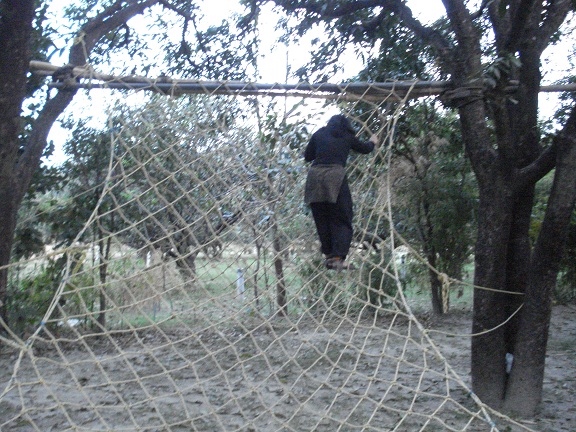 I have vertigo. I went to the top, climbed back down. Serious.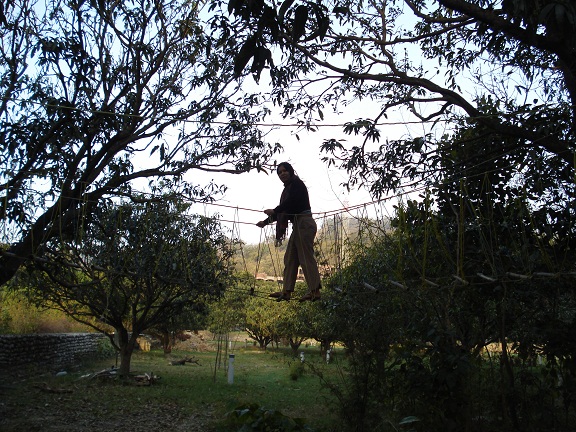 That's my wife. She does not have vertigo or the propensity to make excuses.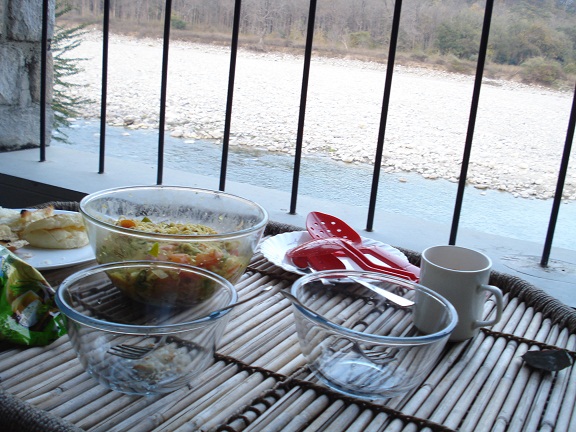 You are invited!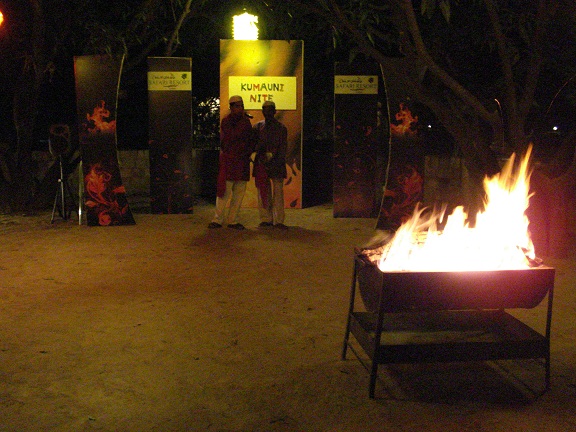 There are activities every night. They were stupid and childish, but others were having great fun. We could not wind down, but watching was not less fun either.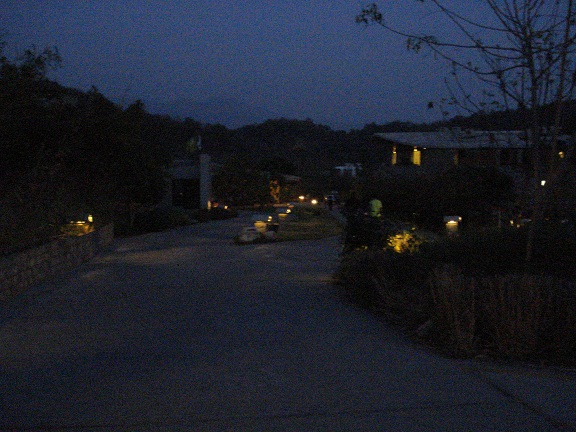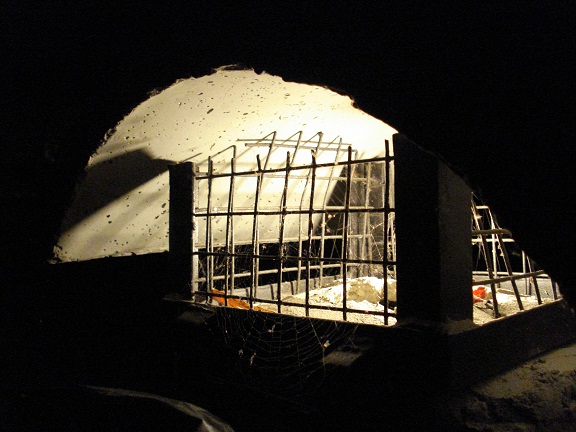 Spiderman's summer home.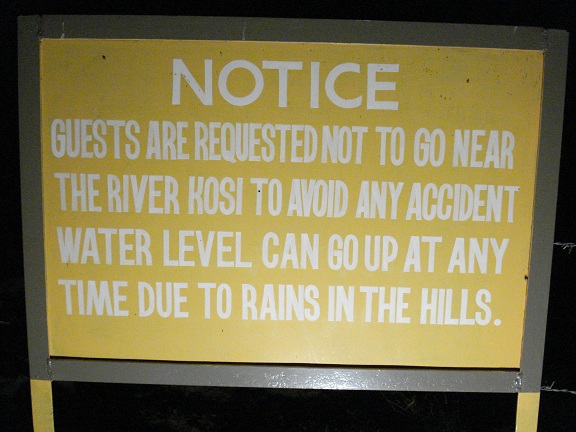 This was the only downside. You could see the river, hear it but not touch it. It was twenty feet away, across the chain link fence. We made many attempts but the guards stoppped. We had to sneak in (actually, proudly walk ) through the Riverside resort nearby to get to the riverbank. I will post those pictures in the next installment.