Growing grapes in Delhi
Categories
Delhi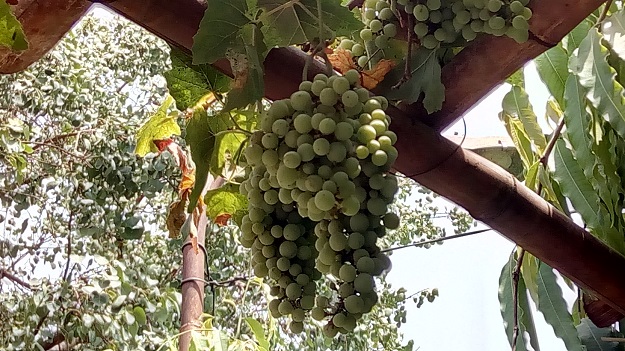 Karma is a female canine and all that but passion and resolve to be happy can go a long way in messing up karma's plans. Other than the ones who are predisposed to unhappiness, I can write a book on that, most other have a little wiggle room if they really want.
Like this gardener from Bihar in a Lajpat Nagar colony garden. The guy has grown grapes and jackfruits in the small garden. There are sunflowers and massive tree sized jasmine flower plants and all that. But grapes?
I gaped at the small berries. Debated with myself and then asked him if they were truly grapes. He gave a proud smile and confirmed.
We chatted for sometime. I asked if the residents take all the fruits. Seems they take none of it. They let the gardeners and rickshaw pullers etc take the fruits. That's what the gardener said, at least.
Now, that's what an all-round happy story sounds like. And, I don't have too many of them.