Shiv Sagar, Janpath
Categories
Food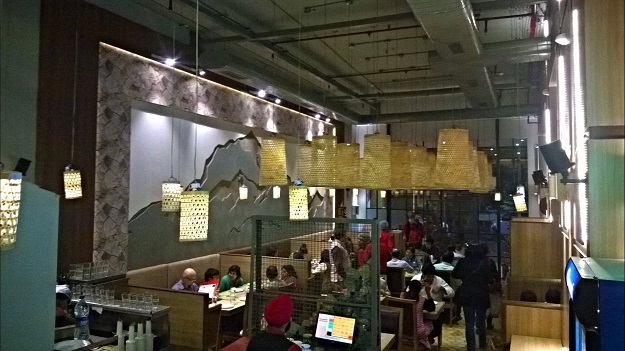 Writing about food is tough and complicated, especially when you have bad experience. If the place is small, you are a bully. If the place is popular, you are an attention seeker or a pest. Anyway, I will take the risk.
Last evening, we had to take an old friend from US for dinner. The friend is not new to India but wanted Indian food. I was confused between Kathputli and Lahori Gate, both being very close to where I live. Eventually, we discussed all new names and the name of Shiv Sagar came up. She has never had bambaiya food and it seemed worth going for.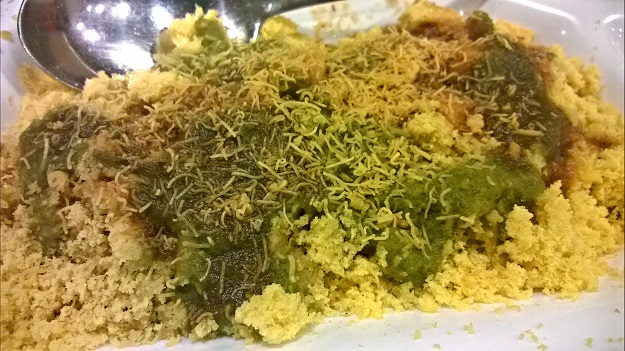 There was a twenty minutes wait. We were seated. The first thing that hits you is how loud it is. My advice – don't take the seats upstairs. It's a sound trap. Anyway, we wished the food will make up for everything.
First came the dhokla papdi chaat. We could not taste the dhokla, buthe chaat was good. Spicy, tangy and fulfilling for that very special itch on the the tongues. The amount of sev on the chat does remind of Maharashtra.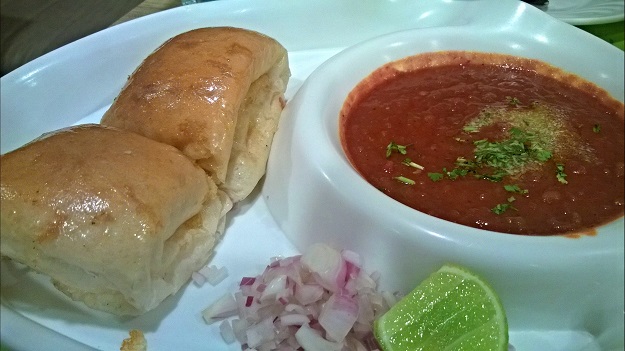 Then, came the Shiv Sagar special pav bhaji. This was nothing close to what we expected or what you can get at other chains, such as Bikanervala. The pav was soaked in butter outside, but was dry inside. The bhaji was bland, we squeezed the lemon, added the onions. But it was not about the garnish, the dish was bland.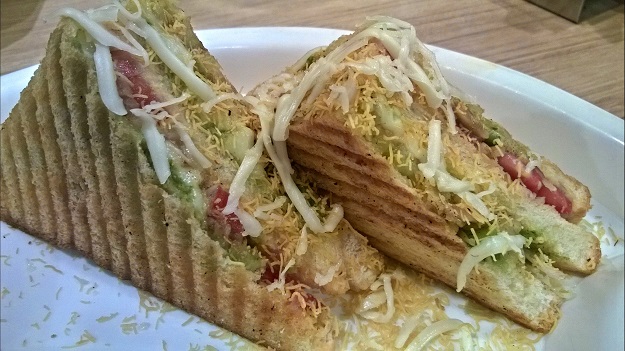 Next up, the Special Shiv Sagar Sandwich. The normal potato filling, a sprinkling of cheese and a hint of chutney with sev on top. The cheese is not the melting types, it was dry, grated and came in strands. I can have the sandwich again.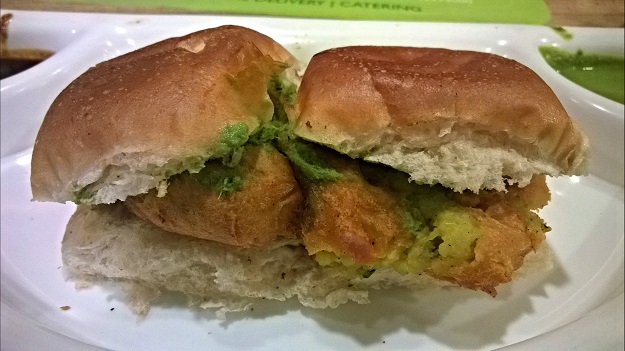 Last came the the famed Vada pav. This had to be stunning, we looked at each other, hungry and mildly angry by now. The bun looked scrunched, fresh bread has elasticity if one notices. One bite and it was evident that the bread was too dry to be fresh. I left the bread, ate the fillings and we walked out. I wanted to taste the main course, especially the makhanwalla curry, but we had enough for an evening.
The restaurant was full, there were people waiting outside when we walked out and everyone seemed to have a good time. The only place that had bad reviews was Zomato, every one else seemed to have raved about it. I posted a few pics on instagram and people echoed my experience. So, I am not raving mad, but was it just a bad day or is it really too hyped?