1 Oak, Moolchand Flyover Complex, Defence Colony
Categories
Food
As someone with a little interest in food, I was ashamed that I had never been to this cozy little place across the road from my home. Small outside seating, almost open air on the terrace, one can go here just for a coffee and a bite in winters.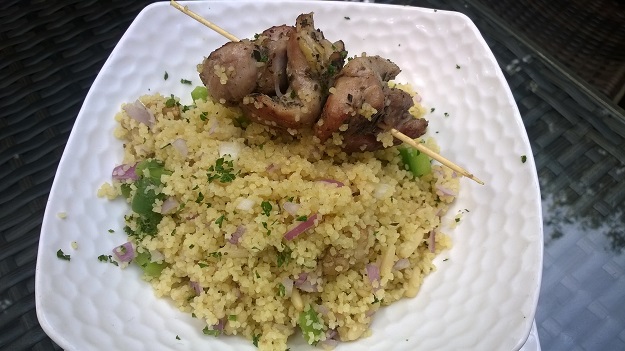 We had more. A fantastic North African salad with cous cous, pine nuts, massive chunks of walnuts and grilled chicken on top. The sald was simple but tasty without much happening in terms of flavours. The chicken was a simple roasted one and I preferred the salad by itself.
The garlic prawns were good, but for me, a sauce as strong as that overpowers the mild flavours of the prawn. Not that I left something on the plate, but there are better things on the menu. There is one with a wine sauce, try that instead.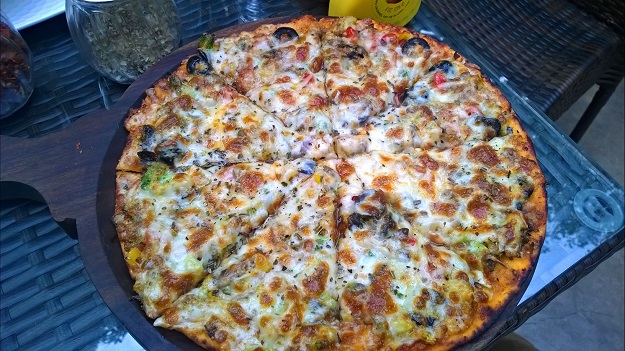 The pizza tested our conjugal understanding. I thought it was good enough, my wife thought it was one of the better ones we ever had. I still think that is high praise for a decent pizza. It was not an average pizza, the crust was thin, the cheese in abundance, it was a good one but not great.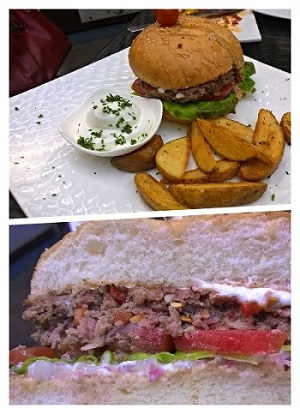 The lamb burger was alright too. It was simple, the bun, and the patty with a side of potato wedges. The minced meat patty was juicy but could have been spiced more. You can have a different opinion once you taste it.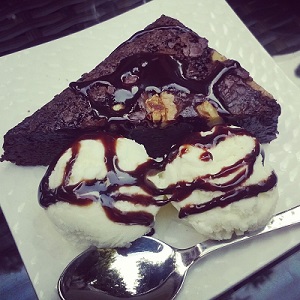 The brownie was nice. I am not sure if it was baked inhouse, but who cares. When can you be sure of that? It was served from the kitchen and it was good.
The place is not expensive and it has hookah and liquor, both of which are inappropriate on a breakfast table.The coffee was good, though. But I am sure the seating at top would be just fantastic in the evenings.