Maa Vaishno Chaat Bhandar, Sector 26, Noida
Categories
Food
Everyone has a golgappa favourite. From Malviya Nagar, CR Park, Kamla Nagar Market to Gole Market Bengali Market, every foodie knows of some well known or little known guy who has awesome  paani or some innovative filling. Frankly, finding the best golgappa guy is like chasing the Bigfoot.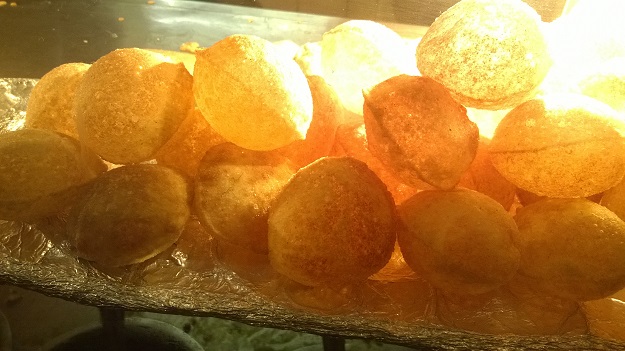 Not that I have any less interest in golgappas, just that I don't try to rank them anymore. This changed a few days back  when a friend took me to this forgotten corner of Noida in Sector 26. It's a small shop near Jaipuriya Plaza, in front of DPS school.
The shop is small, but the owner's ego is huge. When we landed, he was already serving another group. The group was small, nowhere close to the hundreds of fanboys that my friend had feared will be standing in a queue. When our turn came, the guy said he will serve only after cleaning the floor, someone with dust on his feet had walked in.
Anyway, I asked my office mates the next day and some knew him. He was very famous once. His business flourishing, he opened another outlet in Sector 18. But, somehow, both his outlets tanked. Now, he just owns this humble one.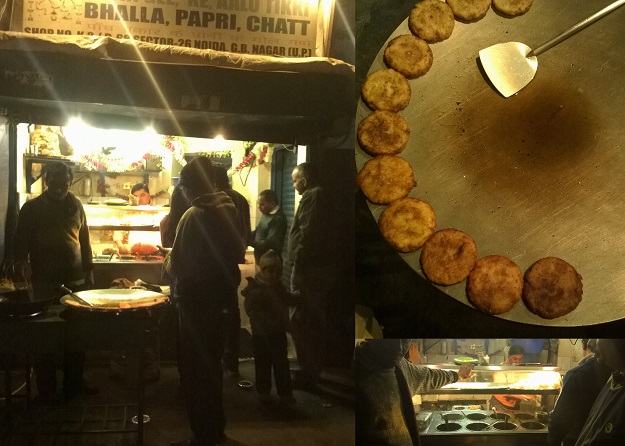 But, all that says nothing of his paani puri. They were awesome. He is famous for serving five different kinds of water – Hing, Kesar Kevda, Jaljira, Pudina and there was a new addition, Kaccha aam aur Kali Mirch. The last one is a dahi wala one. Rs.25 for all six.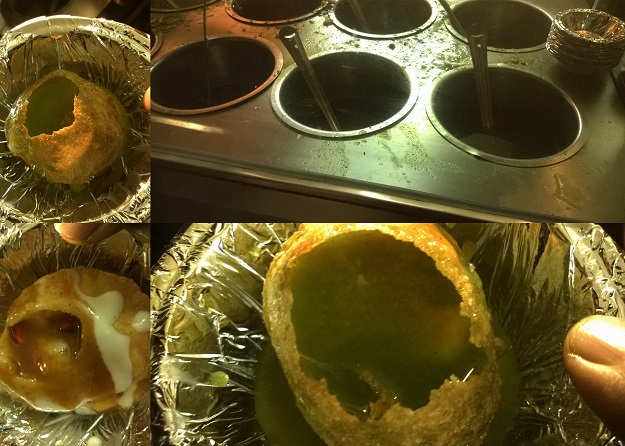 As soon as I popped the first gappa, the Hing one, I forgave him. After that, each one was got love and admiration. The guy is better known as Amritsari gol gappa or the paanch pani gol gappa wala. They are crisp the chutneys are delicious.
I had similar multiple flavoured water filled paani puri in Hazratganj, Lucknow. May be, I didn't have them from the best guy as they were not this impressive. But I am coming back for this more, because when it comes to gol gappe, I don't know any gender divide, I can challenge the best of women and win.