Moong Dal Vada / Pakoda and Mooli
Categories
Food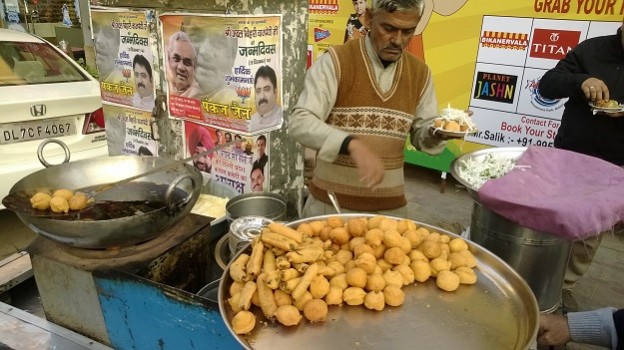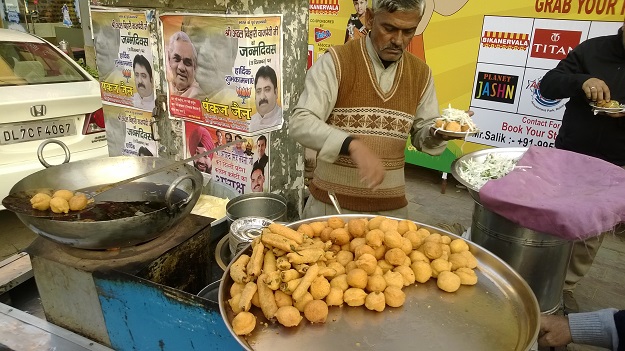 Food is a great indicator of the seasons. Watermelon slices and kakdi on push carts announces summer and moong dal vada with mooli and chutney whispers that its winters. These days, you get all the fruits and food items year round. Seasonal bingeing used to be fun and I hate cold storage.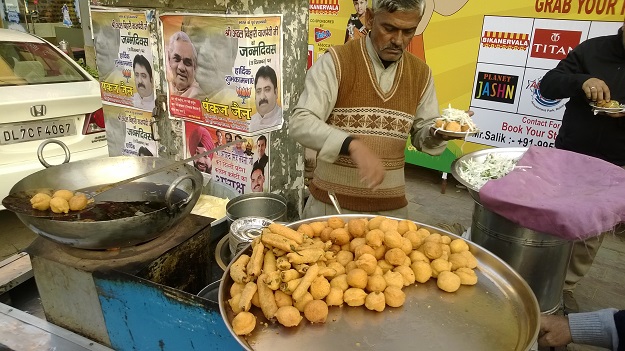 In Delhi, Moong dal vada can be found on every street corner these days. But the most famous ones are in Lajpat Nagar. If anyone is willing to contest that, let's settle it over a Pakoda Sunday.
You can get the pakoda all round the year, but the mooli (radish) is a winter garnish only. And, the taste is never the same without freshly grated radish.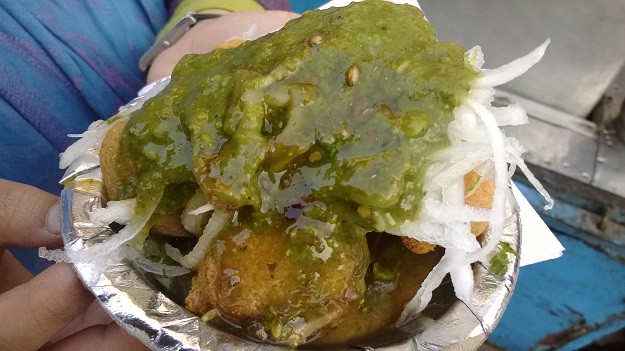 I wasn't a big fan of this earlier, but after twelve years in Delhi, I have somehow got used to this. This specific plate had amazing green and red chutney and if your partner doesn't mind your eating radish, why should you?