In one of my earlier reviews, I had mentioned why it is so difficult to write reviews for places in Old Delhi. It is so appropriate that I am going to quote it here.
Moti Mahal is probably the second most loved place in Old Delhi, second only to Karim's. It beats Karim's at accessibility and ambiance, though. It is on the main road, you can park in front, on the other side. Uniformed guards will receive you and show you in. Unlike other restaurants in the area, it has plenty of open areas.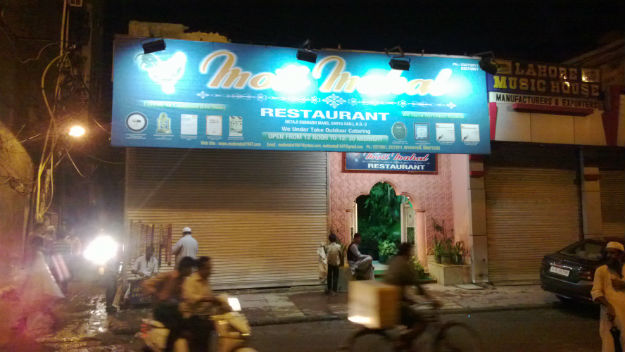 They have sitting areas both inside and outside. None are cramped, but none are done by a designer too. On some nights, ghazal and qawwali singers are hosted in the open area. Some nights they are there, on others they are not. One may call and check in advance.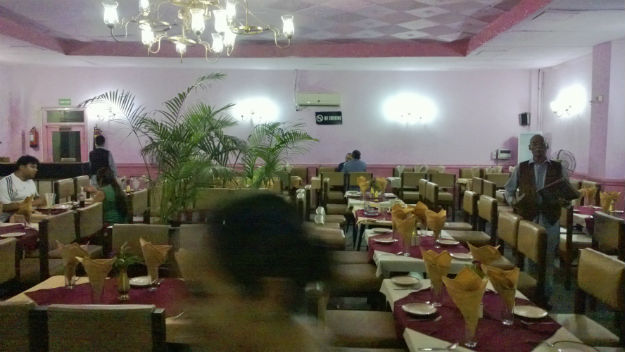 I have had quite a few meals there over the years. The food has remained consistent, though not all things are great here. If you are going for the paneer items, they are as good as other above average places.
The meat dishes are better. There are many different versions of butter chicken within Old Delhi itself.  The one here is slightly sweet and comes with a lot of gravy. The mutton dishes are better. If you don't want to make multiple rounds of the lanes for every speciality place, Moti Mahal sums it up nicely for you.

I didn't have any memorable meals here, but I know friends who swear by it. One thing that stands out is the service. It's polite, attentive and no one hangs around for tips.
Once you are done here, you can cross over to the famous Prince pan shop on the other side of the road. A meetha paan here is a perfect ending to any meal.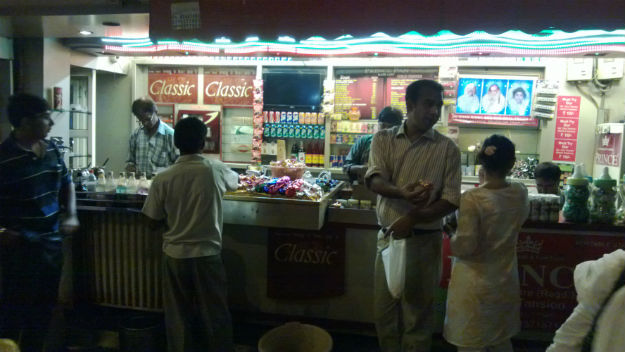 Update:
We were at Moti Mahal, once again. The same butter chicken, which again was a little too tart and tangy for my taste. Their was shahi paneer on the table too, but the gravy looked all too similar and I refrained from tasting it.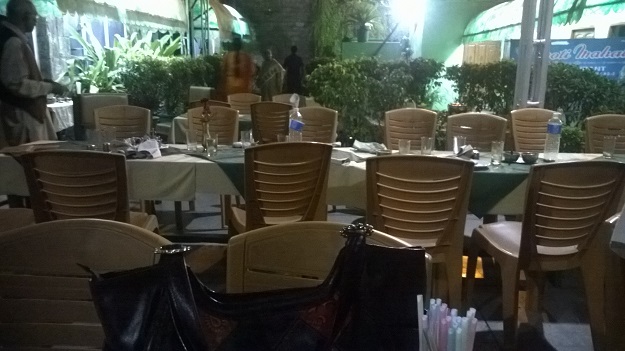 This time there was a live music outside and the weather was good. A few songs later, a cop who was busy tearing into the chicken, reached out for the mike and started singing. He was not any worse than the professional singers at the podium and it was all done politely. I don't think anyone looked from their plates and the noticed the change in singer.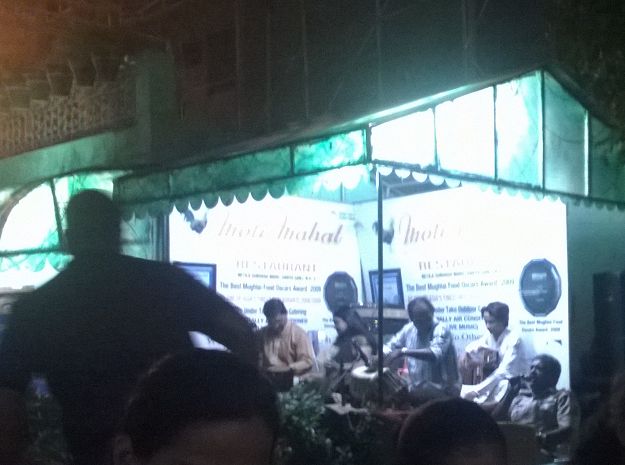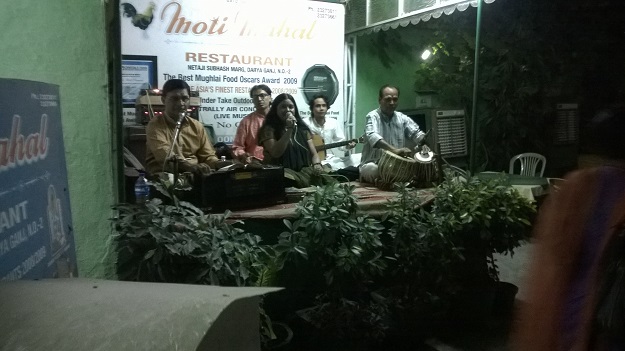 Next, we made the mandatory trip across the road to Prince Pan Bhandar. Got a few better photos and of avoided a few weird items on sale. Like this one – candies within a miniature milk bottle with nipple.