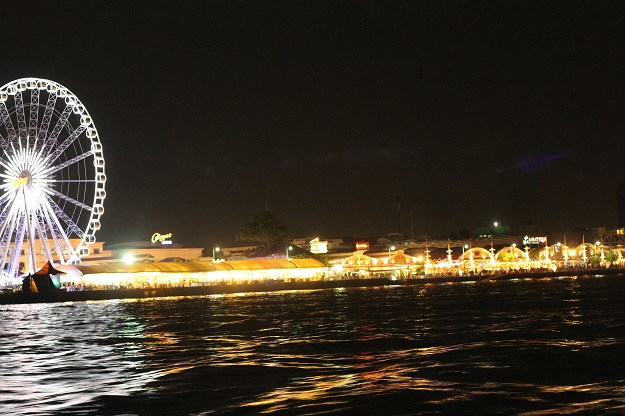 Let's start with a confession. This was some sort of a tourist hotspot. The approach by road is bad. You have to go by a boat that is specially run by Asiatique. Everything about it sounded like a tourist trap. And, to add to add to stigma, friends who went there had loved it. So, the challenge of discovering something that very few knew or liked was also gone. I was not at all kicked about going to Asiatique. But, eventually, we did.
Right after exiting Vertigo at Banyan Tree, we headed to Sathorn Pier to catch the boat. Sitting on the 62nd floor, we had seen a big cluster of light down the river and I had wondered that is how shiny tourist traps are. At the pier, the last boat must have left recently because we were the first ones of the new batch. Soon, there was a crowd.
As the boat neared Asiatique, you can spot the giant Ferris wheel. By the time you get off the boat, you are sufficiently fascinated by the river facing restaurants. The area is large, very well laid out, there are eating areas in the front, shopping areas in the back and a local streetfood area straight down the landing point.
We headed there first. The place is worth two hours at least, so plan accordingly.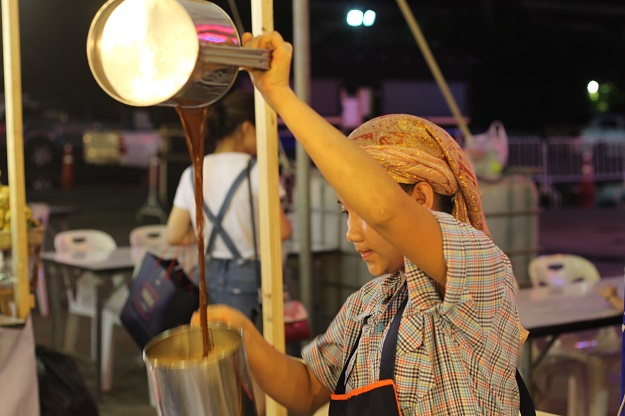 The first that hits you is the amount of seafood. It's piled high, it's everywhere and it is beautifully laid out. We started with a Thai coffee. Don't take a large one like I did, those are the size of a meal. It costs around 35 baht. Neither the food nor shopping is too expensive, though bargaining is standard practice.
We had a pad thai next. I did not see the dish anywhere in Sathorn or Silom. So, it is not as ubiquitous as people say it is. I loved what we had here. The best thing is the dishes have micro greens not as a modern trend but as the way they have been having it for long.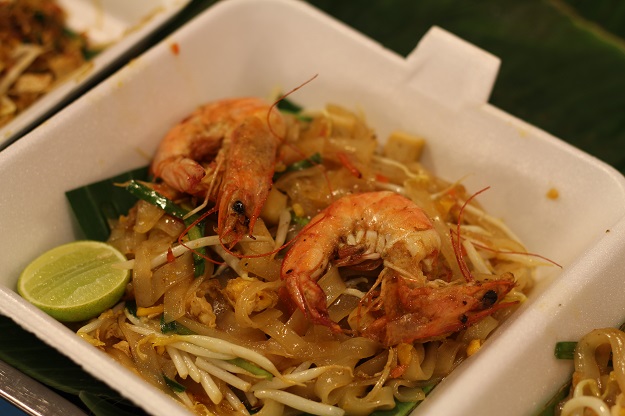 Straight out of a restaurant, we could not eat much but we did order a seafood noodle bowl. It came for a 100 baht and was everything that a perfect bowl should be – spicy, filling yet light broth and full of meat. And, then it was also that word which means nothing until you taste it – umami.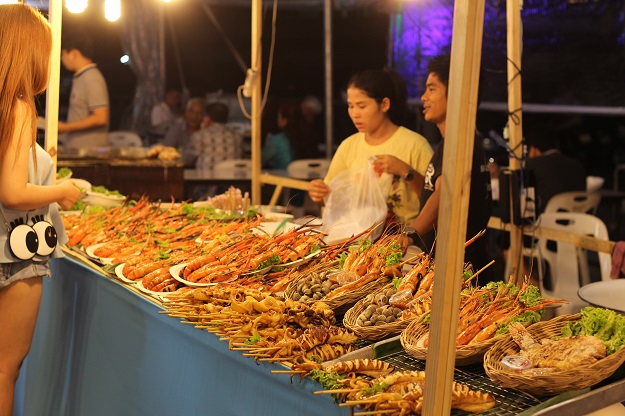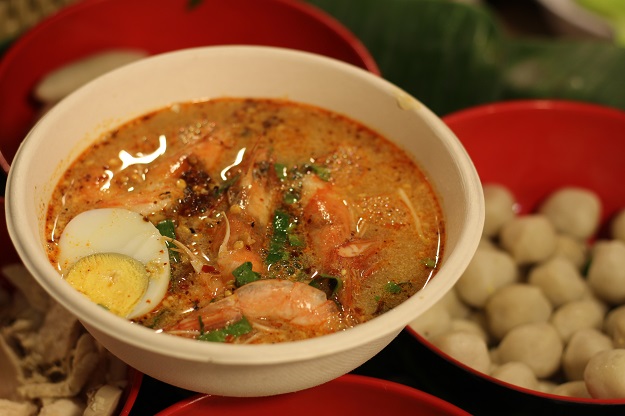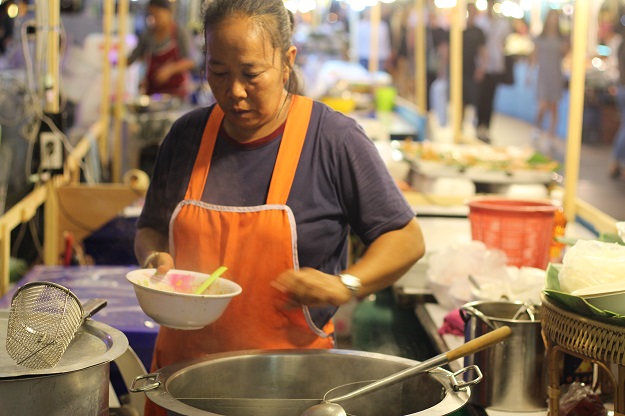 Before you go, read up on the history. It is an erstwhile port and a world war 2 bomb shelter that is turned into a bustling cultural hotspot today. A fine example of a city to reliving its history.