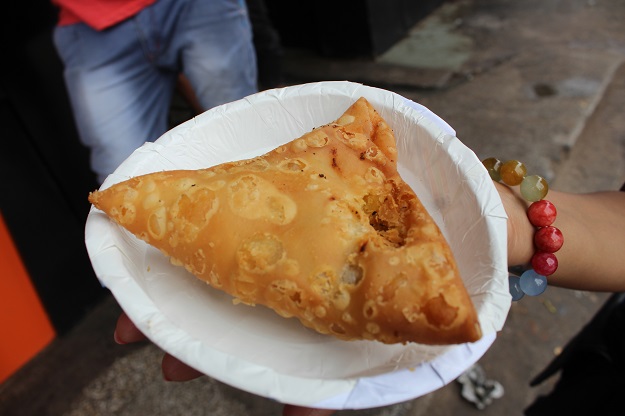 The shahi samosa is not a snack, it is a meal. It was the size of my palm and my palms are like any other ape's. And, it was spicy and awesome. But what was remarkable was the alu bonda. The moment you bite into it, the universe smells of hing. It is massively spicy, has onions and garlic etc too. In my estimation, the bonda was way more potent than the samosa.
In contrast, the mirchi bhaji was nice and the green chili sort of cut through the spice. But given the thickness of the batter, it is the mildest of all three and if this is the one that scares you, chill. It is mirchi only in name.
Btw, the shop is clean. But there is a gutter in front, heap of garbage on the side and the smell is obnoxious. Pack the shahi samosa, eat in car.