Ambot Tik, Castle Mill, Thane West, Mumbai
Categories
Food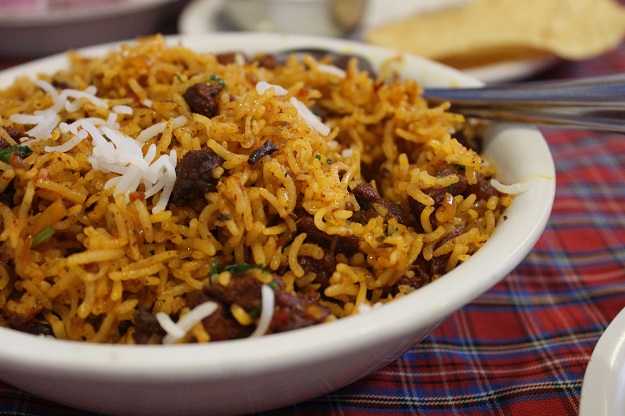 For the bombay trip, we decided to try out the iconic places and the places that not many talk about. That's how we covered Britannia, Bade Miyan and Leopold but we also got to try Mi Hi Koli, Metkut and this final one – Ambot tik in Castle Mill, Thane. A small place, not even an AC, a place where most others ate a thali but they had an impressive Goan menu. Let's go dish by dish:
The Goan sausage pulao was awesome, it smelt of a happy pig playing in the mud and was very fulfilling. Now, what do you mean when you call a dish fulfilling and not the normal yum, yummy, delish, tasty, orgasmic etc? You mean it was complete food – it had an aroma, it was tasty, it was not just filling but very satisfying at a basic level. It was all that.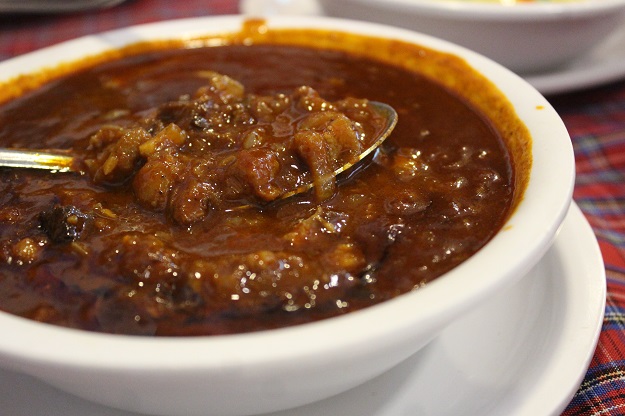 Secondly, the sorpotel (snake oil for bongs ;)) was interesting. I could never love a liver unless it is cured but I could see why liver lovers would roll in the sand after having this. It's pork meat and liver cooked in vinegar and Goan spices. Now, I don't what Goan spices are. It tasted of copper the way that liver curries do and the gravy was smooth and rich the way curries cooked over ample time are.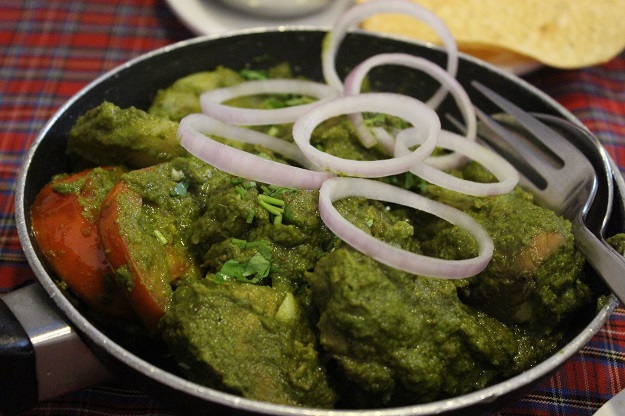 Chicken cafreal was brilliant. I don't remember if I ever had it before, not even when I was in Goa. But how can a coriander gravy be so smooth and multi-dimensional? Coriander can be a great road roller of flavours. Anyway, this dish was licked clean, the chicken parts were torn apart the way wild bears would treat a rabbit and the plate was returned in a state it won't need a wash.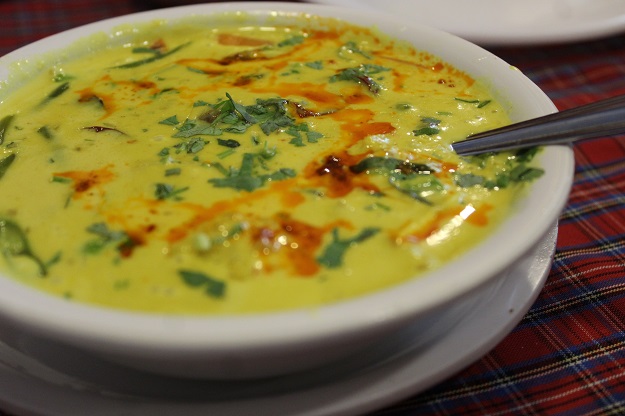 The veg caldin – I had no idea what it was, just that it had coconut milk and I ordered it. A little different from the Kerala coconut milk curries but boy was it a treat! It was slightly sweet, hint of spice and completely rich and creamy. This I could drink from the serving bowl. And, it came for just 185. The place was anyway cheap, really really cheap.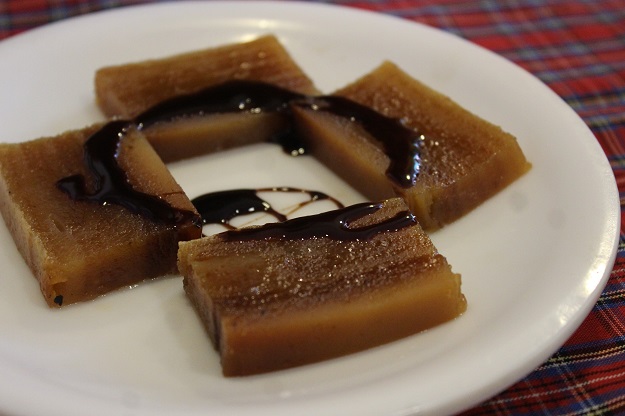 Bibinca – some on the table had series of bad experiences with the dish. I had no memory of it but after finishing it we all agreed if this had to be a great sample, it was not too sweet, it was not eggy or fluffy or lacking in consistency – nothing, just one perfect smooth wholesome mouthful. The chocolate was a dampener and we told the server.
The only thing below par was the caramel custard and it was because of my wrong intent. We were full, we did not need another dessert, i just wanted to throw a curve ball, something they would fail at, something that would bring law of averages to their doorstep. It did. It failed in consistency, it sort of fell apart at the touch of the spoon.
The total bill was 1167. For that money, half the places in Delhi would make me sit on the floor and eat from a hole. The owner was not a Goan, the server smiled and said it was a shetty, so I thank Shilpa and Suneil for the awesome work they are doing.