Moonrakers, Mahabalipuram
Categories
Food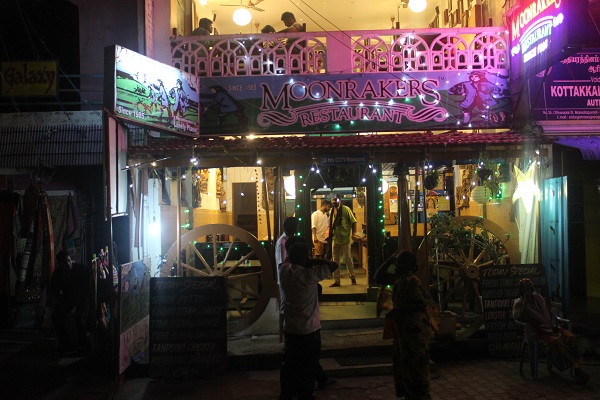 Mahabalipuram. It's a big name. Its other name mamallapuram is as big, just one character less. You can walk through the whole town in less time than it would take to say the name ten times. The legends about the town are so massive that your expectations in terms of scale become a little biased.
Anyway the naam bade aur darshan chote town is small but not disappointing. There is enough to see and keep busy for a whole day. The few hotels in the town are a bit overpriced for what they offer but that's a lesson in economics – value for money is only relative. The beaches here are not something that bathers will enjoy but the best part of Mahabalipuram is on the shore anyway.
Coming to food, there are not many places to chose from –  a few south Indian dhaba sorts on the main road, a multi-cuisine restaurant and then a few in the lane leading to the residential are beach. We were on the beach late one evening, late by local time, around 7 pm.
The few places that were open were all called Moonrakers. We went to the older looking one thinking that would be the original, it had a few notices that no liquor was allowed, though everyone on the first floor had a local bottle on the table. Though it was full, we exited and walked across to the Moonraker across the road, which looked more like a furniture store with empty sofas and tables. We later learnt that these two are owned by a brother and the one down the lane is owned by another.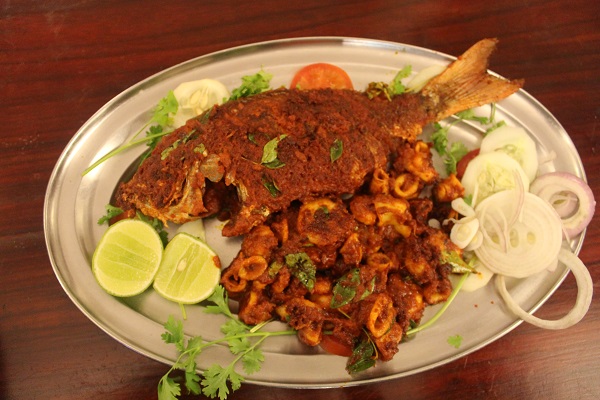 Anyway, we ordered a seafood platter and a prawn fried rice. The snapper and the squid were both fresh and the familiar taste of the curry leaves laden spice was comforting. Though I love this spice mix and love it across all preparations, sometimes I wonder if it is too powerful for the tender fresh fish flavours. It was not one of those evenings.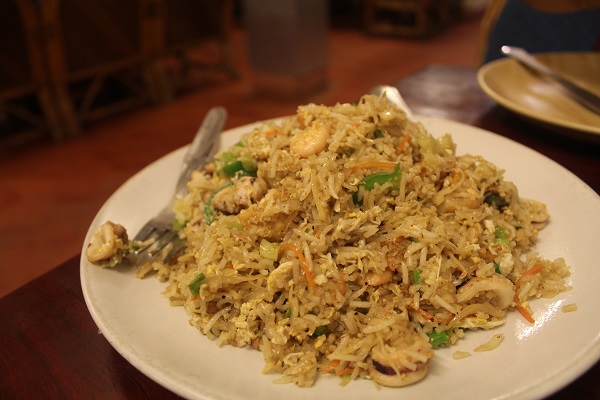 The fried rice would have been enough for four. May be. Two people finished it, though. The small prawns had enough flesh on them and though seafood, none of it smelt of the sea, which is how I love my seafood.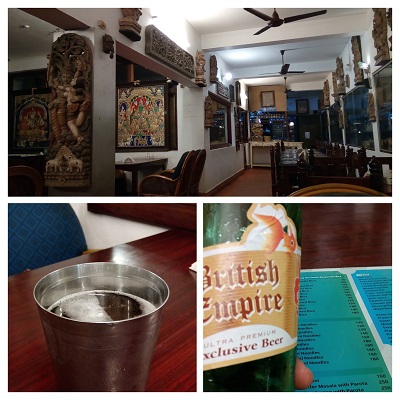 Only curious thing was from here to Pondicherry to Chennai, one beer ruled the roost – British Empire. It was a good one, even when served in a steel glass. But how come this small restaurant in Mahabalipuram and a top end restaurant in Chennai had only one brand?