Streetfood of Odisha
Categories
Food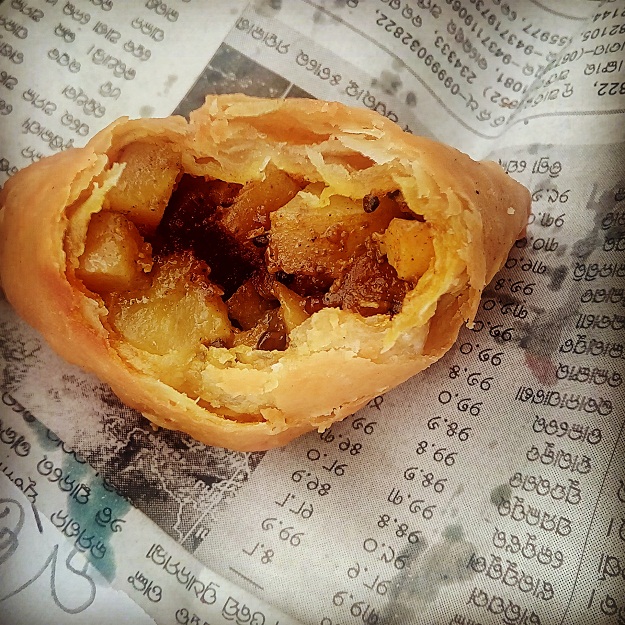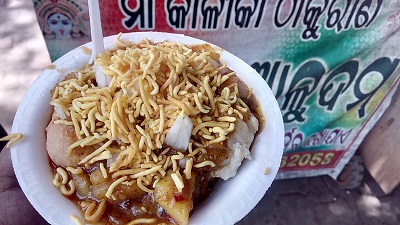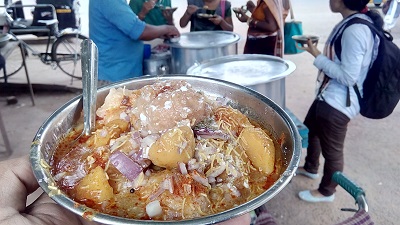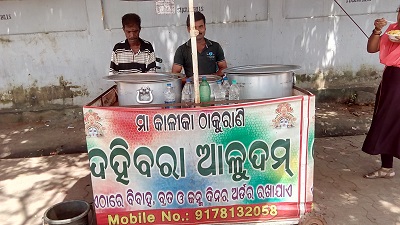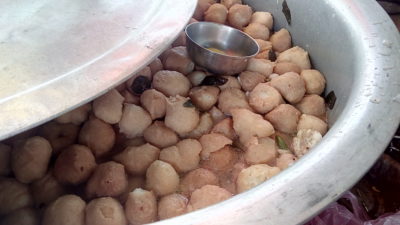 This is the most dominant streetfood in Odisha. The vendors are everywhere, under every tree, at every bus stop, in front of every school. Everywhere. It is a breakfast item, a preferred lunch dish for some and is eaten at all hours of the day. Quite a lot goes into this too – there is the vada soaked in dahi, matar ghugni, dum alu, sev bhujia, onions and coriander for garnish and some sprinkle a spice powder. There is also a sweet vada at the top of the pile. All this for twenty or thirty bucks at most. Don't forget to ask for an extra serving of dahi after you have finished the quarter kilo of first serving. I love it so much that  uploaded multiple pics, hope you don't mind.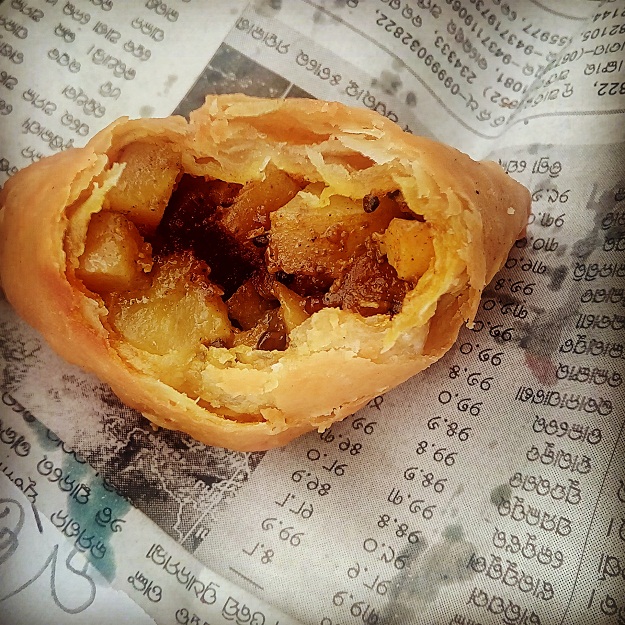 Fried, not mashed, alu samosa is another East Indian specialty. Compared to the dry fruits and paneer stuffed massive samosas of the north, these ones are humble, simple and small two bite sized samosas that you can gorge on.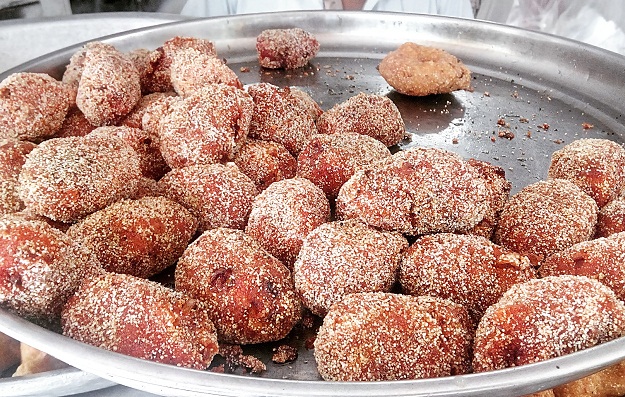 If this is getting too much, let me know. This is my third and probably the last on east India series. My favourite chop – Vegetable chop. Cubed and fried vegetables inside a pocket of mashed potatoes and rolled in suji and deep fried. The color comes from beetroot. Found only at Bengali sweet shops in Delhi. Katwaria Sarai has odia rasgula and samosas. But I have never seen this.