Dhaak & Dhunuchi naach, Durga Puja Pandal
Categories
Delhi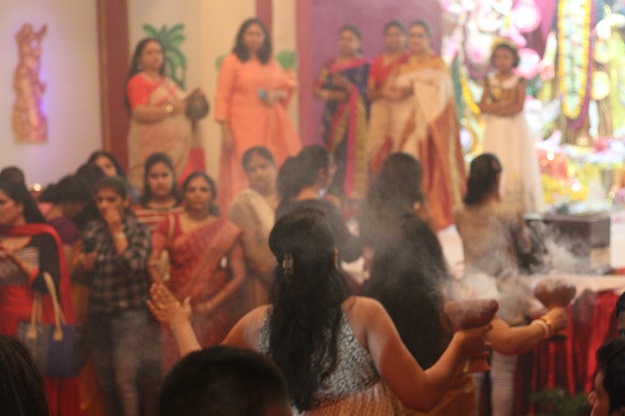 Dhunuchi is the Bengali term for the whole set of jhuna or dhuna – jhuna being the plant resin of sal tree. First, let me explain what a whole set means. It includes the resin, dried coconut husk and an earthen receptacle to hold the fire. When you set fire to the husk and throw the resin on top, it sets off fragrant smoke. And, that is the point of the whole exercise – fragrance.
Actually, that's not the whole point. Jhuna is offered during pujas because it is considered purifying. Before the mosquito coils, it was the original repellent and it worked. I still use it and it still works. B
But after moving to Delhi, the issue has been sourcing it. I could get it from home, Odisha, but that was never a lasting solution. Or, may be, I was upset about people in Delhi not knowing about this magical element. Anyway, as I later found out, you can ask the puja shop in CR Park, Market 1 and find it. They have all you need – earthen container, coconut husk and dhuna. You can get all together for less than 100 bucks. May be, other puja shops in the area have it too, but this is the one I have tried.
In case, you are an online shopper, there is Ebay for you. A casual search while writing this article threw up the link. The listing makes it sound very exotic, all tribal and deep jungle and all that, which it actually is. I have always been familiar, but never had contempt for jhuna, the listing sounds a little alien but is alright.
So, when are you getting your set?
As per the dhunuchi naach, it is a very Bengali durga puja ritual in which both women and men dance with a burning, smoking embers in their hand. I have seen mostly women dance and it can be another Bengali characteristic that the pandals were full of women who danced like dervishes.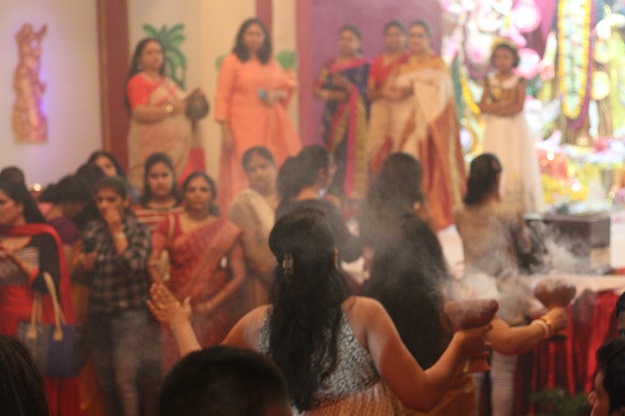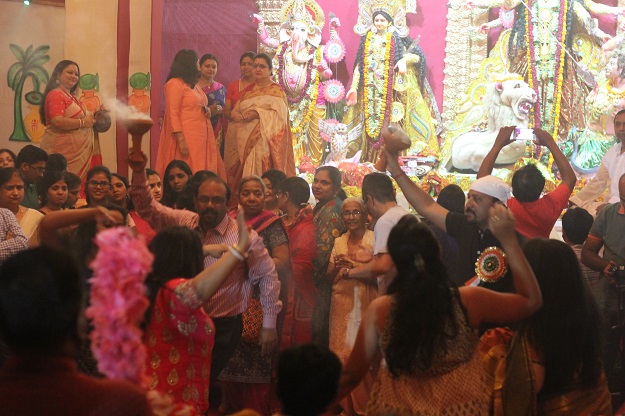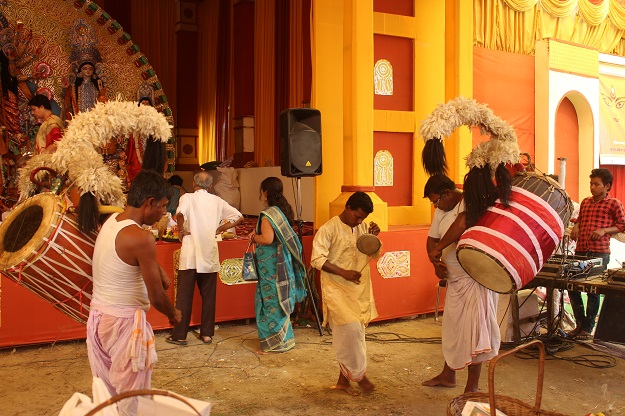 I have a series of videos on my YouTube channel of the same, attempts to combine them have come cropper but if you have patience, sort through. You will be rewarded with fierce beatings of the regional drum – dhaak.