The east Indian is snacking on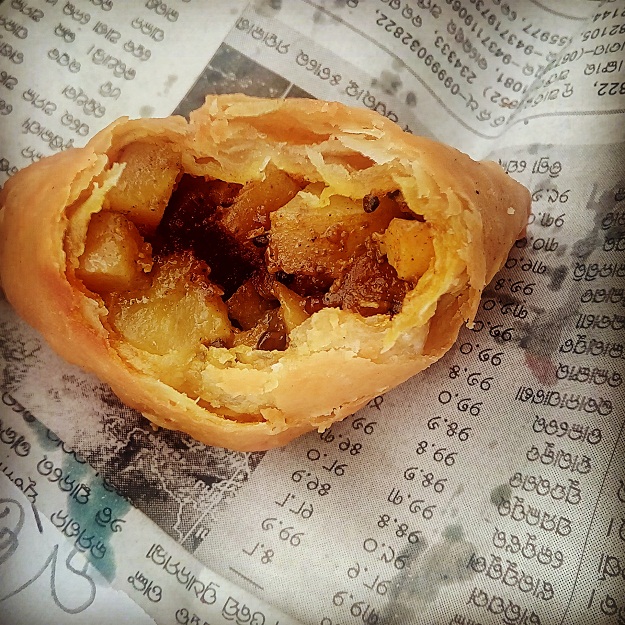 Fried, not mashed, alu samosa is another East Indian specialty. Compared to the dry fruits and paneer stuffed massive samosas of the north, these ones are humble, simple and small two bite sized samosas that you can gorge on.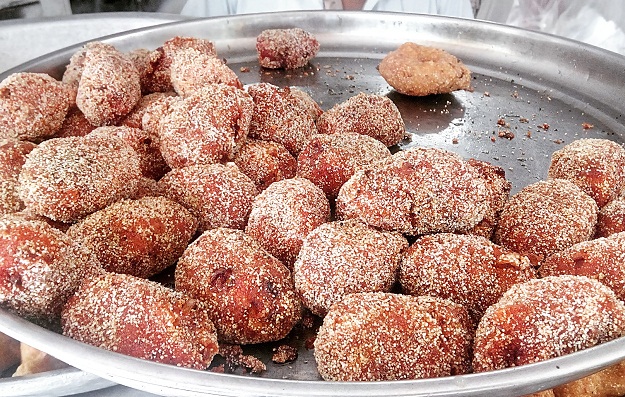 If this is getting too much, let me know. This is my third and probably the last on east India series. My favourite chop – Vegetable chop. Cubed and fried vegetables inside a pocket of mashed potatoes and rolled in suji and deep fried. The color comes from beetroot. Found only at Bengali sweet shops in Delhi. Katwaria Sarai has odia rasgula and samosas. But I have never seen this.